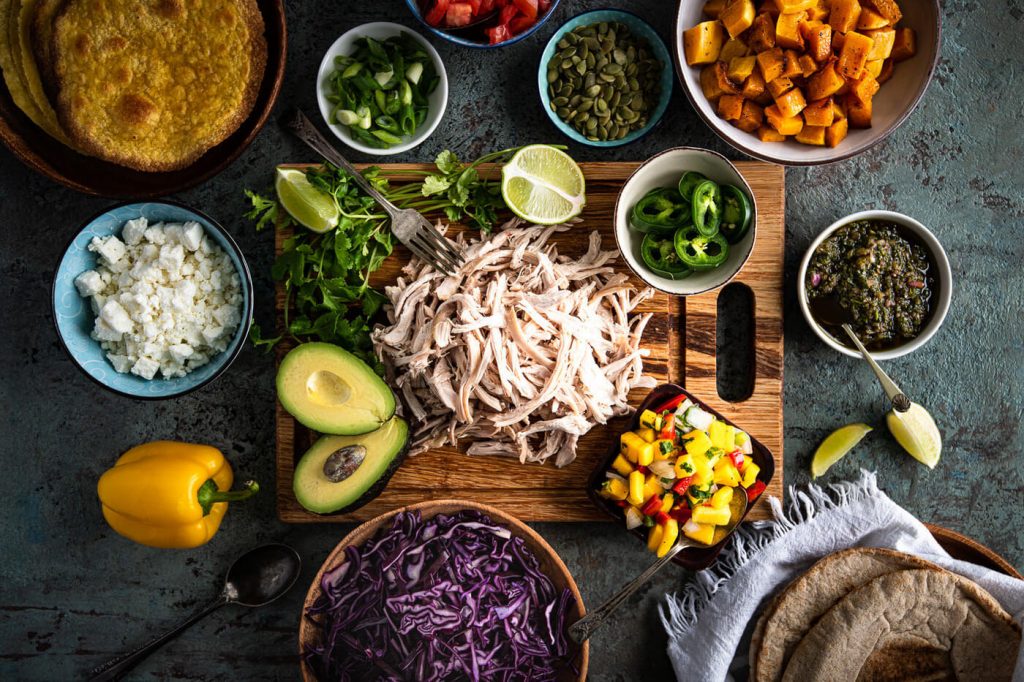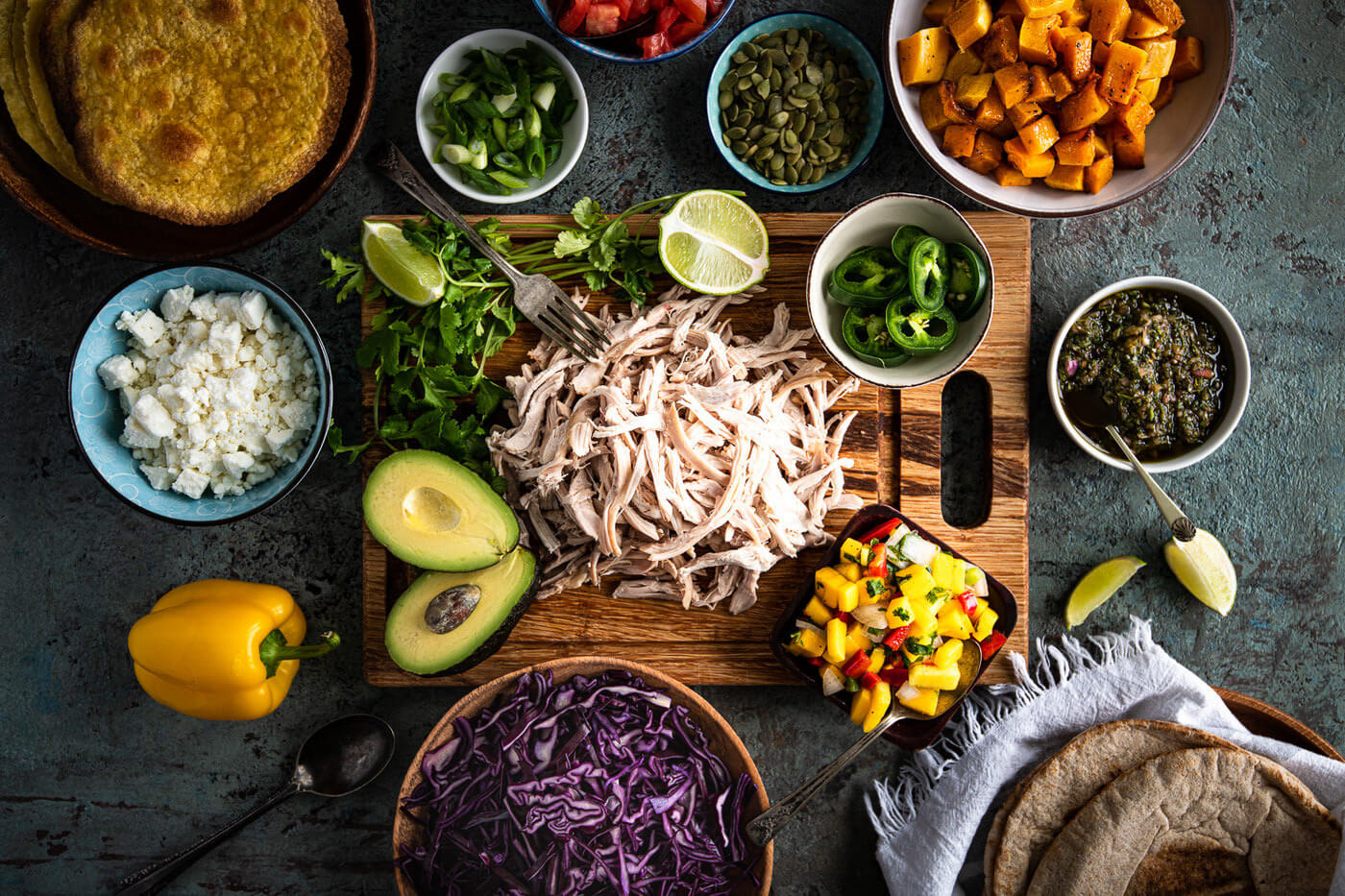 This Mother's Day I'm looking forward to a few of life's simple pleasures. Coffee in bed before all my munchkins wake up, an uninterrupted bath and tasty tostadas for dinner. 
What's on your Mother's Day "simple pleasures" wish list? 
Sharing a colourful, yummy platter of food is one of my most favourite ways to celebrate as a family. Everyone gets to make their own unique plate and there's always a mix of familiar and exciting new bites to try.
So far this Spring, we've made (and loved) pancake platters, yogurt-parfait stations and 'build your own pizza' boards. But my favourite meal was hands down our family-style take on "Chicken & Squash Tostadas." So much so, I requested an encore for this Mother's Day weekend. 
"Everyone gets to make their own unique plate and there's always a mix of familiar and exciting new bites to try."
Family-Style Chicken & Squash Tostadas
---
Prep time: 30 minutes
Cooking time: 30 minutes
Yield: 12 tostadas
Ingredients:
2 lb (900 g) whole chicken, roasted and shredded

1 small butternut squash, cubed

4 Tbsp (60 ml) olive oil, divided 

12, 6" corn tortillas or whole grain pitas 

½ 19 oz. can black beans, rinsed and drained

½ small red cabbage, shredded

1 cup bell pepper, chopped 

½ cup (125 ml) pepitas

½ cup (125 ml) cilantro, chopped 

3 limes, quartered

1 cup (250 ml) fruit salsa 

1 cup (250 ml) tomatillo salsa 

1 cup (250 ml) crumbled feta cheese 

3 scallions, chopped

2 jalapenos, seeded and sliced (optional)
Directions:
Preheat oven to 400 degrees

Prepare butternut squash and cut into cubes. Add to a parchment lined baking sheet and drizzle with 2 Tbsp. (30 ml) oil. Season with salt and pepper and toss to coat evenly. Bake for 25 minutes until golden and tender.

Shred whole roast chicken using two forks. 

Brush tortillas with remaining olive oil. Add to a parchment lined baking sheet and bake at 400 degrees for 8-12 minutes until crisp and golden. 

Wash and chop all vegetables. Add crispy tortillas, shredded chicken, black beans, roasted squash and all remaining tostada toppings to the platter.
Tips:
When deboned and shredded a 2 lb. chicken will yield about 3 cups of shredded chicken plus leftovers perfect for making stock. 

If you're not a cilantro fan, use Italian parsley.
There's something for everyone at this meal. Alex will no doubt be first in line for the chicken and jalapeños; Remi practically commandeers the cheese, and Cela will definitely eat all the fruit salsa. 
Esme is our youngest kiddo at the table. At 9 months old, she's a curious, open-hearted eater. Esme loves to feed herself. Actually she insists! Her plate will be a deconstructed tostada of sorts, with a colourful trio of finger foods like cubed butternut squash, bell pepper scoops, and chopped dark meat chicken.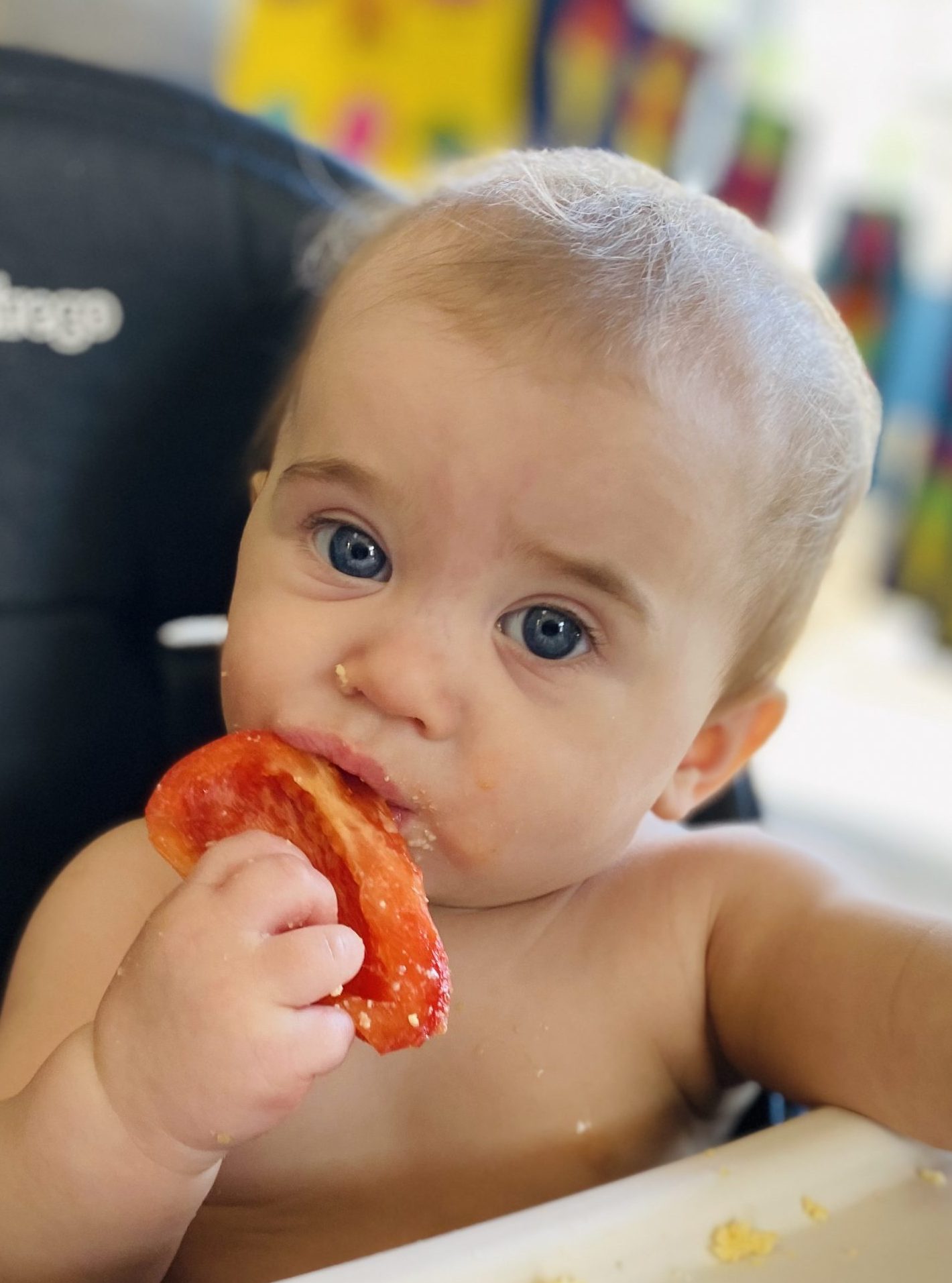 As a celebration spread, this tostada table looks almost as stunning as a Giselle Denis painting. And, thanks to a couple easy recipe hacks, it can be anyone's masterpiece!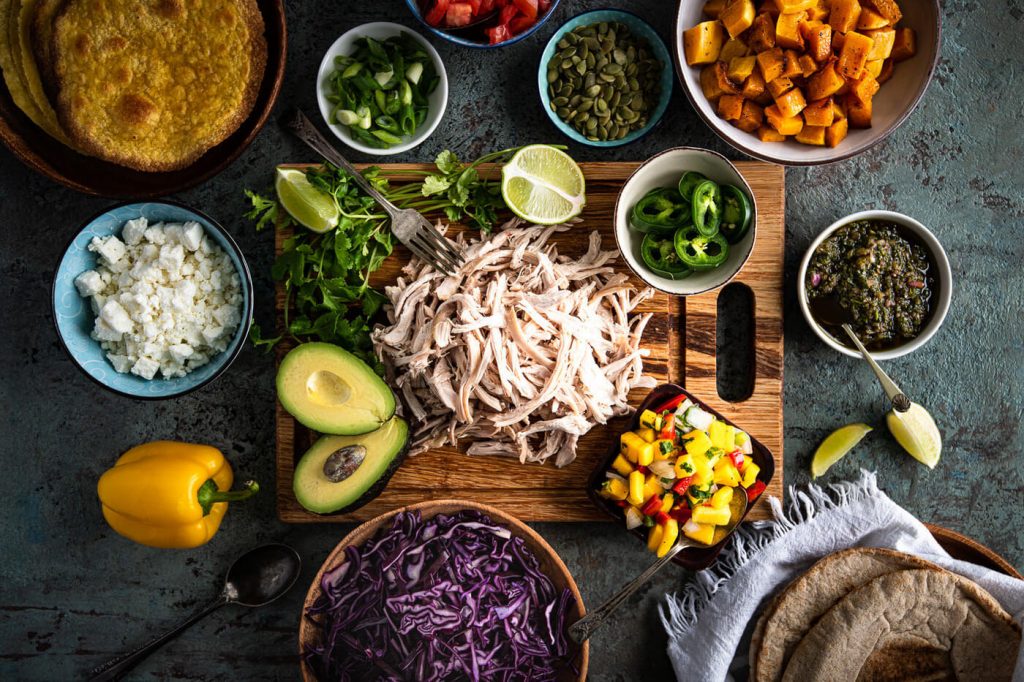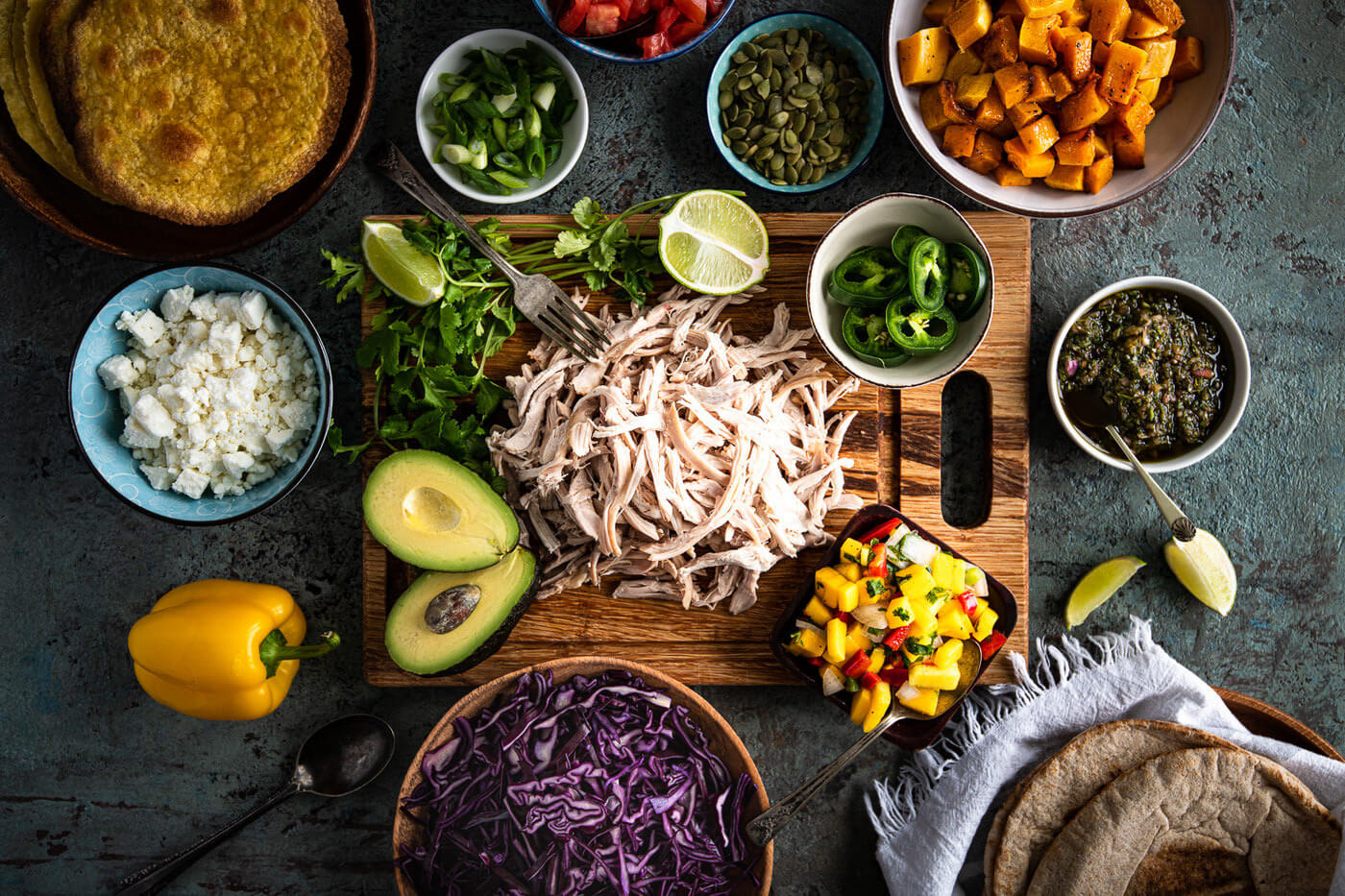 Recipe Hacks
#1. Say yes to ready made chicken. Rotisserie chicken is hot and ready without a lot of fuss. Shred, plate and enjoy. That's it!
#2. Opt for frozen, pre-cut butternut squash. Super nutritious, plus no prep and no waste.
#3. Use a mix of hearty and convenient garnishes like cabbage, pumpkin seeds and store-bought salsa.
Whatever you're up to this Mother's Day weekend, I hope it is filled with life's simple pleasures to make you feel loved, appreciated and joyful. 
Joyfully,
Emily
Emily Mardell is a Registered Dietitian, busy mama of three and proud Alberta foodie. Emily is passionate about quality ingredients and creating delicious, nourishing recipes that bring families together. Follow her at GetJoyfull.com for nutrition advice and tips to grow food joy and fill up on family time.