Pulling up to the Bles-Wold Dairy Farm we were greeted by a rustic red barn, cheerful sky blue family farm house and the soft sound of melodic mooing in the distance. We were soon waved over by founder and patriarch of the Bos-Eilers family – Hennie. Together with his wife Tinie, the couple founded the Dairy farm after immigrating to Alberta from the Netherlands with their young family in 1996.  The name Bles-Wold actually comes from combining the Dutch names of their two hometowns – Blesdijke and Steenwijkerwold.
Tinie and Hennie's young teen daughter, Martine had trouble adjusting at first to her new home in Alberta. As a diabetic she often ate yogurt as a healthy snack option but craved the Dutch-style yogurt she was used to having at home. To ease her daughter's transition and provide a nutritious natural snack, her mother Tinie tracked down a family recipe. She began making homemade yogurt right in her own kitchen from the fresh milk at hand and the business blossomed from there. After selling to friends at first and then farmer's markets, Bles-Wold yogurt and sour cream is now sold at over 100 stores across Alberta.
The day to day operation of Bles-Wold Dairy and Bles-Wold Yogurt has now been handed down to Martine and her brother who operate the business with their spouses, each with their own young children close at hand. It was so sweet to see my little Cela interact with these families, learning all about the adorable calves, what goes into their feed and how the family cares for the more than 300 dairy cows on the property. Her face was priceless, surprised by the young calf's force, as it latched onto a bottle of milk in the barn.    
At the heart of everything, it seemed, is matriarch Tinie Eilers. Her passion for creating a natural, healthy yogurt for her family still weaved into every single thread of the future the farm is carving for itself. I am so taken aback by all that she has accomplished, after leaving all that was familiar behind to come to a foreign country to raise her family and build a now thriving business in food and agriculture.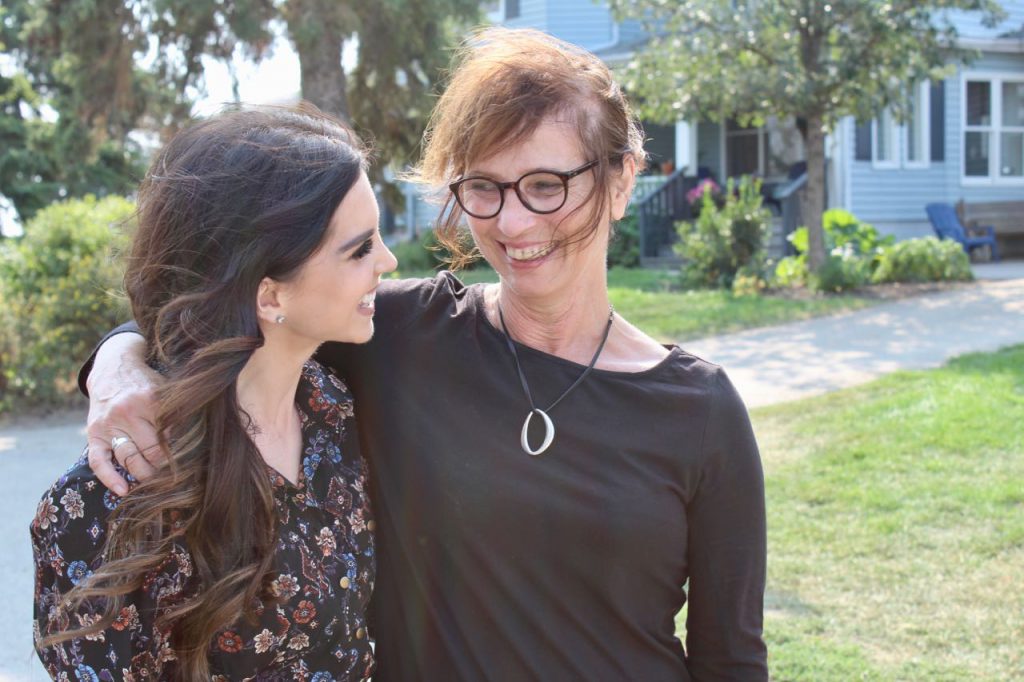 We would like to thank the Bos-Eilers family for welcoming us to Bles-Wold. So much love and passion goes into caring for their cows and making the most delicious yogurt and sour cream, it was truly a magical day of exploration and new friendships. We of course want to thank Dairy Farmers of Canada and Alberta Milk for making this GetJoyfull food trip possible. Keep an eye on our blog as we take some of the delicious Bles-Wold yogurt and sour cream to Chef Lindsay Porter at the brand-new London Local. We'll whip up a few traditional English and Irish dishes that will warm your heart and belly this fall. Until then don't forget to Fill up on Family Time.