Cela, and Remi are super happy to be home together for Spring break. They made a "fun list" for the fridge, and on day 2 it's already 50% complete, lol. I'm not sure how long the sibling bliss will last so I'm relying on a few go-to family meals to help keep the peace.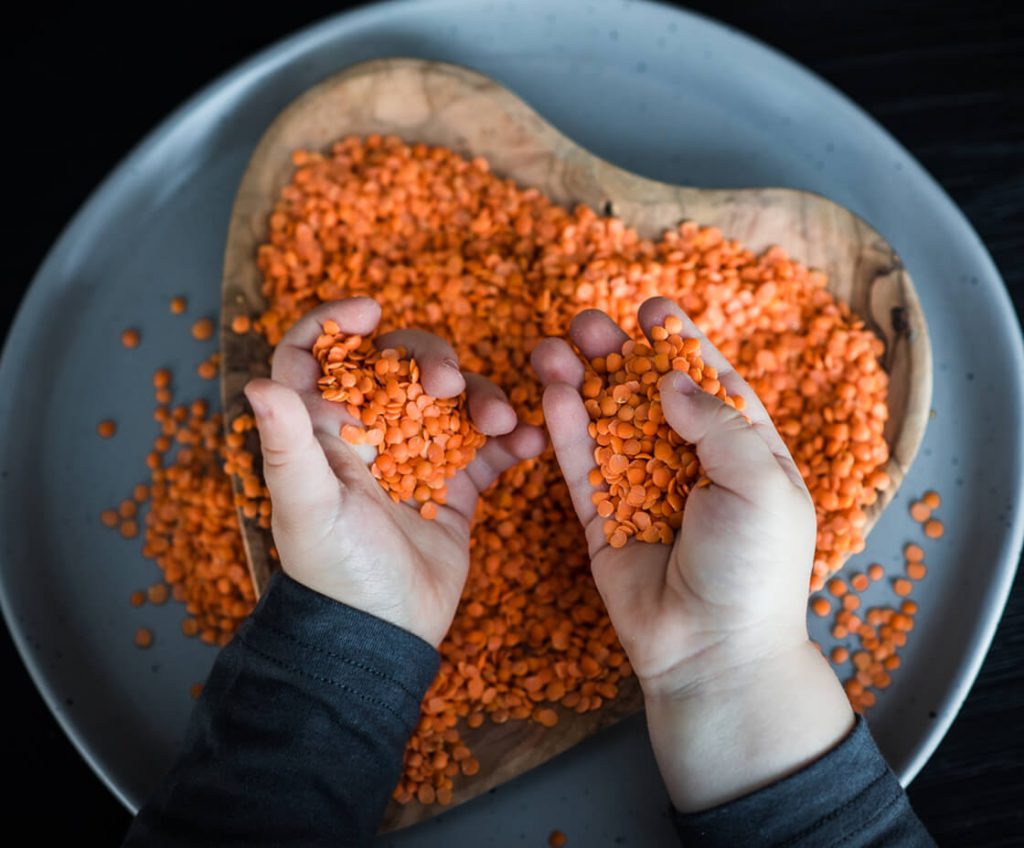 Hello, little gems of goodness. 100 grams of lentils provides 26 grams of protein, and 18 grams of fibre!"
These crispy & delicious "Chicken-Lentil Dippers" are always a hit, and the perfect recipe to get kids involved in the kitchen. Make a double batch, set the table with a platter of raw veggies, and let your little chef dip to their hearts content!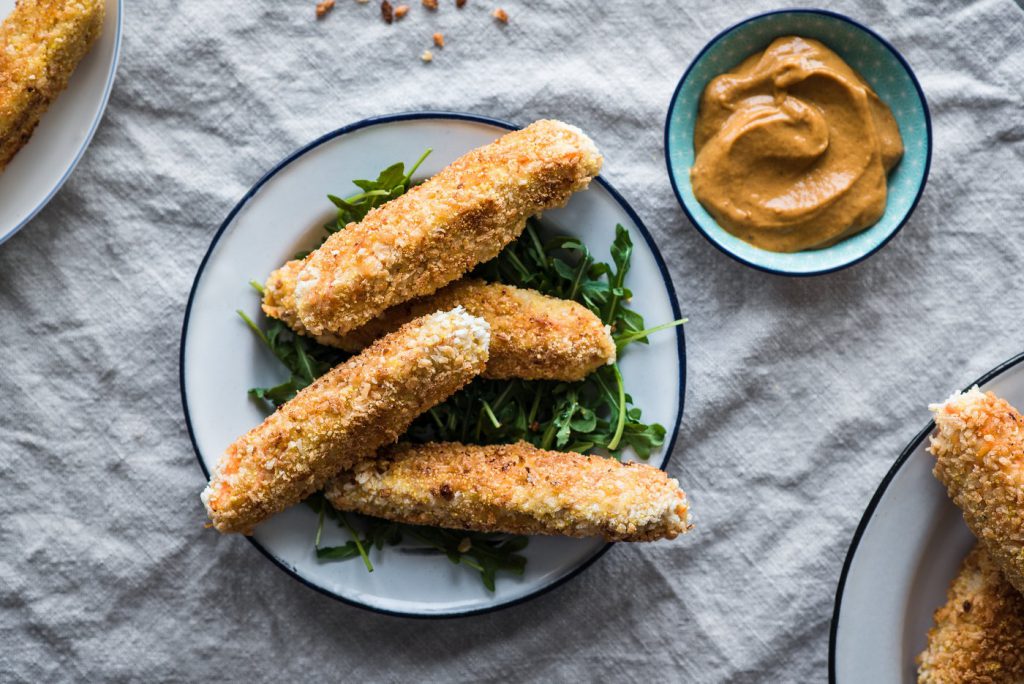 INGREDIENTS
2 cups (500 mL) cooked split red lentils
2 cups (500 mL) grated carrot (~4 medium)
1 lb (454 g) ground chicken
½ cup (125 mL) grated cheddar cheese
1 tsp (5 mL) garlic powder
1 tsp (5 mL) onion powder
½ cup (125 mL) Panko-style breadcrumbs
1 tbsp (15 mL) canola oil
DIRECTIONS
Cook lentils in low-sodium stock, or water. Drain, and cool.

Finely grate carrot, and in a large bowl 

combine with lentils, ground chicken, and spices.

Mix well with a wooden spoon, or the best kitchen tool– clean hands. 

Form mixture into small dippers, and roll in breadcrumbs. 

Preheat skillet to medium, and add canola oil.

Add dippers to pan, and cook until golden brown; about 4-6 minutes per side.

Serve with your favourite dipping sauce, and a platter of raw veggies. Enjoy!
TIPS
From frozen, reheat dippers at 375°F for 10 minutes.
Need to save time? A 19 oz. can of cooked lentils yields 2 cups. The perfect amount for this recipe!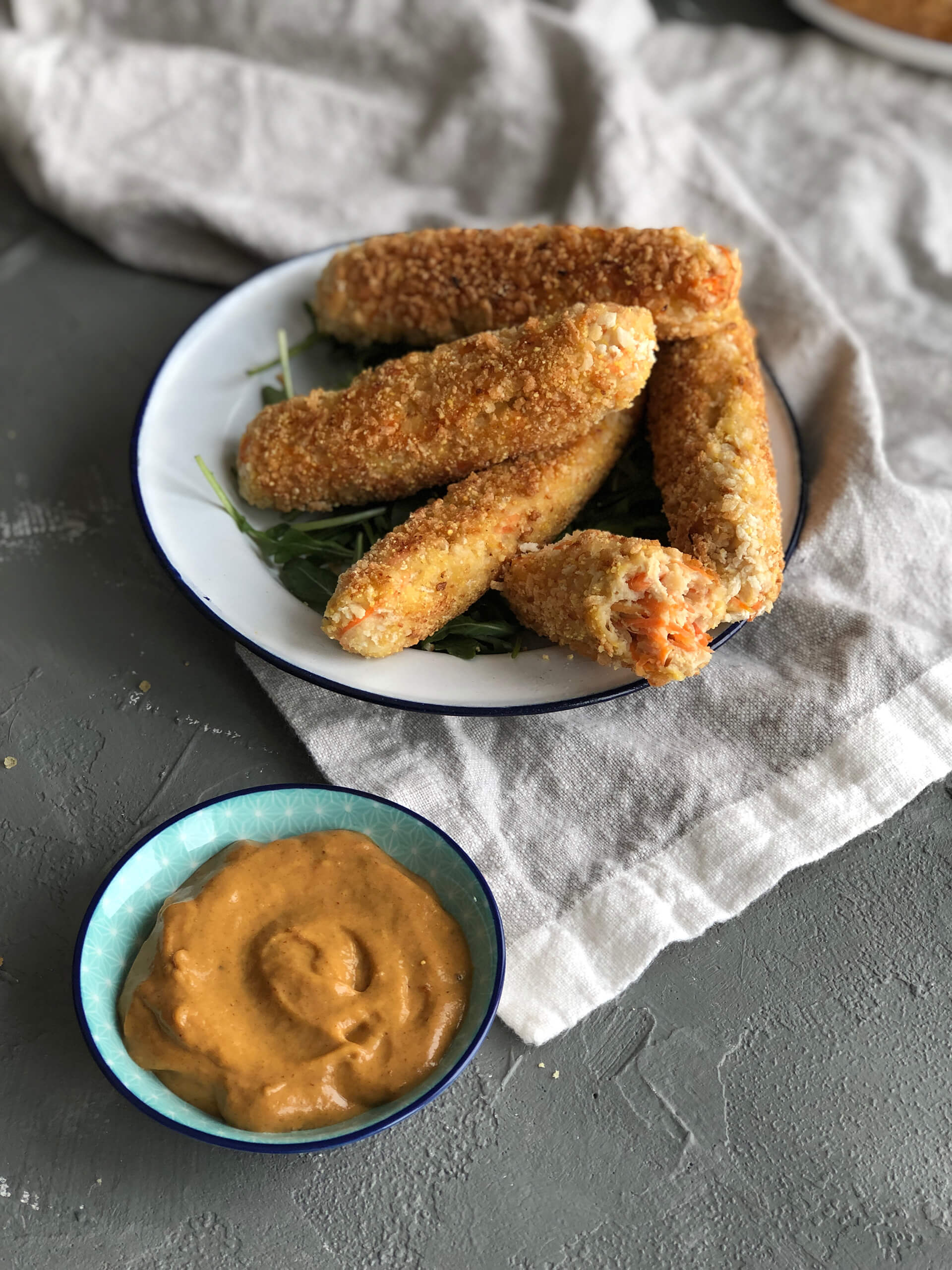 Thanks to our friends at Alberta Pulse Growers for supporting GetJoyfull, and for helping to make this recipe, and post possible.
What are you up to for Spring break? Home, or away—we hope it's awesome!
Joyfully,
Emily