The aroma of my grandmother GiGi's oven roast turkey is a food memory that takes me straight back to my childhood. It's moments like those that inspire me to explore food with my own Remi and Cela in new and exciting ways. Turkey is staple to so many family dinner tables, but I wanted to explore different ways to prepare turkey and carve out a little time my kids at the same time.
On this GetJoyfull adventure Cela and I team up with Chef David Omar from Zinc restaurant to explore all things turkey. We start by finding out ways to prepare turkey. Chef actually recommends breaking down the bird if you're not planning to serve it as a whole roasted turkey. With some simple knife cuts you'll be able to cut down the cooking time, and this will also prepare the meat for our next step, the brine. Breaking down your turkey into more manageable pieces will allow the brine to infuse more deeply into the meat, leaving you with a more moist and flavourful turkey.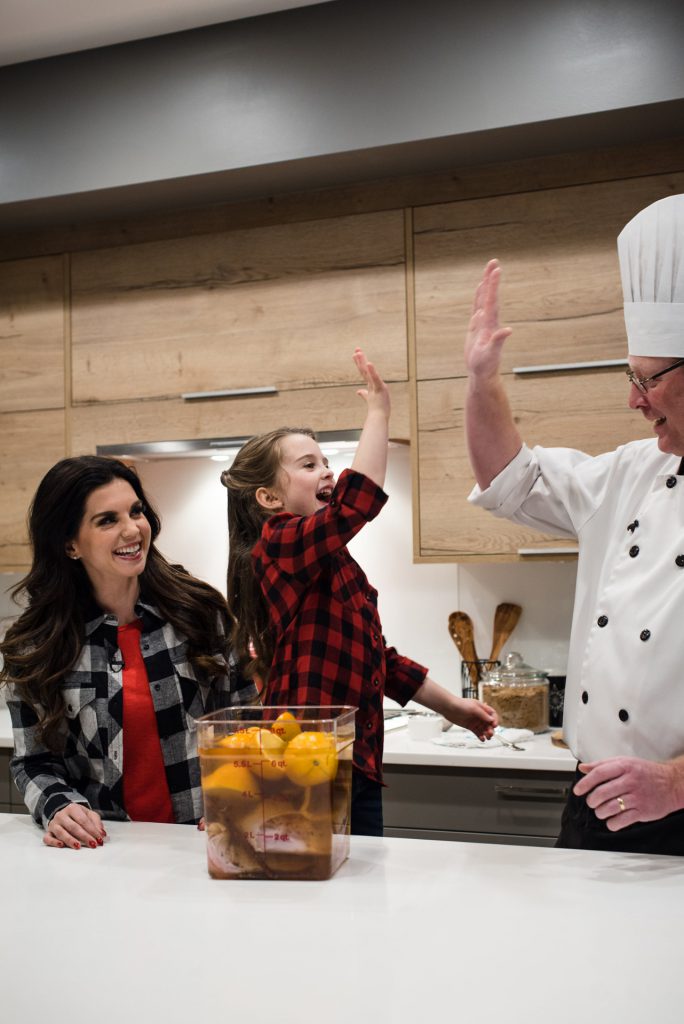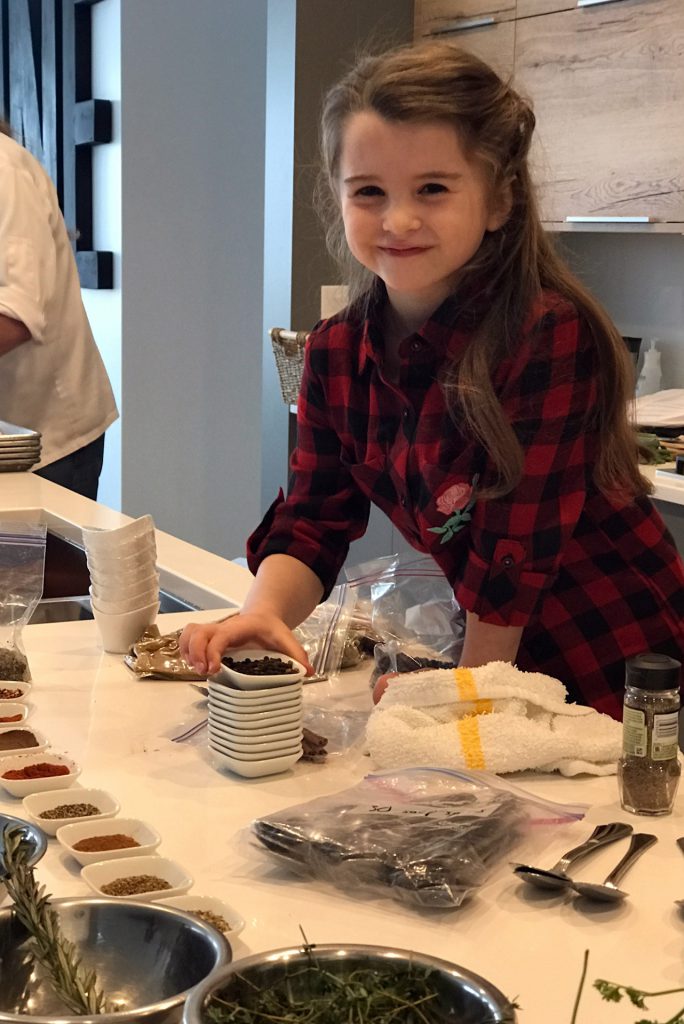 Chef actually teaches a knife skills course on a regular basis and he says it's a skill home cooks shouldn't shy away from. Breaking down our turkey is super simple, first chef runs his knife down either side of the breast bone to remove the breasts, then he locates the joint that attaches the back to meet the leg and makes another slice.
Chef tip: place a kitchen towel underneath your cutting board to secure your surface before you cut. This will keep your turkey more stable and will allow for an easier breakdown.
Once our turkey is broken down Cela and chef take on the brine. This is a great process to try with kids, getting them involved in the kitchen to put a fun and festive flare on your turkey recipe. My favourite part about building our brine was seeing Cela's face light up with she learned that cinnamon sticks actually come from the bark of a tree.  This recipe is packed with flavour, from the bright citrus to the aromatic spices.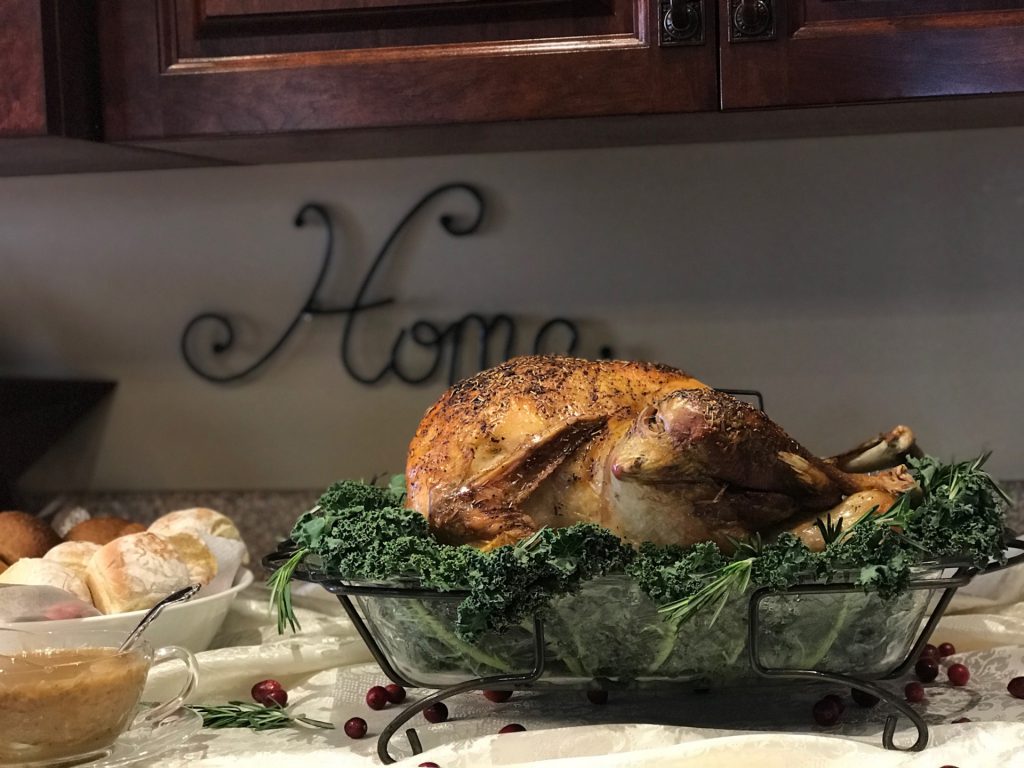 Festive Turkey Brine
Prep time: 2-5 minutes
Brine time: 12-24 hours
Yield: 3-5 liters
Ingredients:
1 liter water

4 liters ice cold water

6 Naval oranges

2 cup Demerara sugar

1 cup Kosher salt

4 Star anise

4 Cinnamon sticks
Directions:
Cut the oranges in half.

Place all ingredients, except or 4 liters cold water, in to medium size pot and heat to dissolve sugar and salt.

Add warm mixture to brining container. Add 4 liters of cold water. Stir. This will cool the mixture enough so it is safe to add turkey pieces.

Add turkey and submerge. Cover, refrigerate and allow to soak in brine for 12-24 hours.

At cooking time, remove turkey, pat dry and discard brine.
Next week, we'll share some delicious rub & roast recipes, plus another easy way to breakdown your turkey: spatchcocking. This is a technique my mom used all the time in the kitchen growing up, it's a great time saver and super simple to do at home. We'd like to thank Alberta Turkey Producers from making this series possible. Keep an eye on our feeds in the coming weeks for more turkey tips.