The joy of eating local extends far beyond quality, and freshness. Sourcing local food gives everyone the opportunity to connect with producers–the amazing people, families, and artisans behind the ingredients, and products we most enjoy.
I first fell in love with Pinocchio Ice Cream when I tried their Belgian Chocolate Ice Cream. It is dreamy. I was immediately taken back to my childhood, and a memory impossible to forget.  My Mom, Stepdad, Aunt, and Uncle had just returned from a trip to Ghent, Belgium, and with them a new piece of luggage. When my Aunt unzipped the case, and revealed what was inside–it was heavenly. Every Belgian chocolate confection you can imagine. Overflowing. That distinct, and intense aroma that renders you (or maybe just me? lol) a little weak in the knees. Needless to say, Pinocchio's Belgian Chocolate Ice Cream is equally as gratifying, and truly something to savour.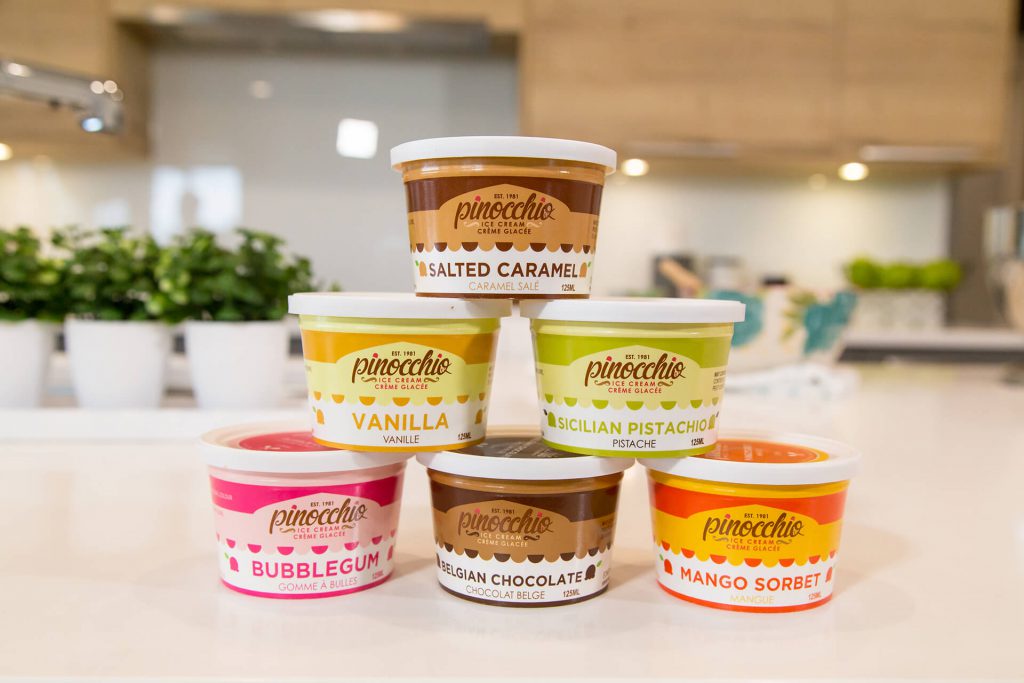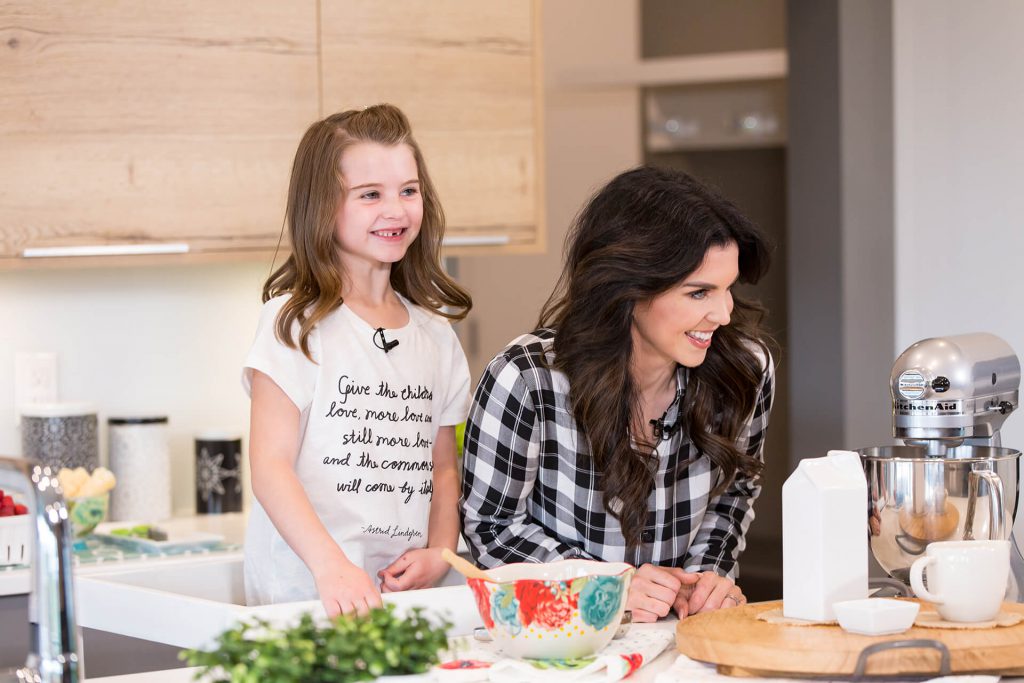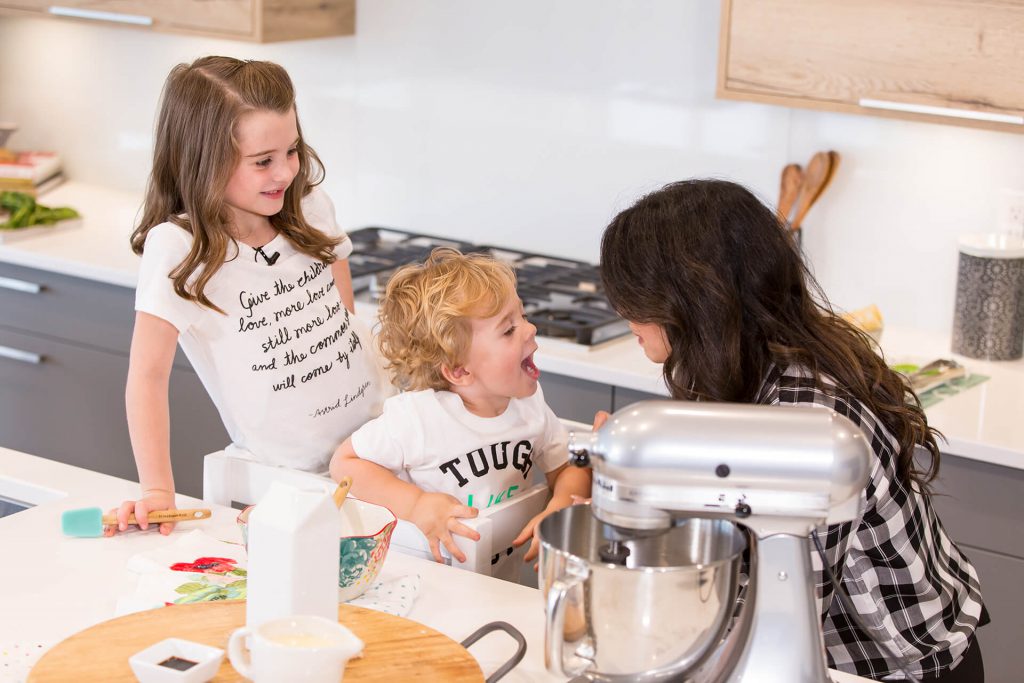 So, when I was lucky enough to bump into Tom Ursino, CEO of Pinocchio Ice Cream, while visiting my friend Shane Chartrand of SC Restaurant, I could hardly believe my luck! Tom stopped by to discuss new flavours, and drop of tasting samples; a wicked combination of bourbon, and maple. I was immediately touched by Tom's genuineness, and passion for quality, and invention. Tom's eyes lit up when he talked about his Dad, Salvatore, Pinocchio's Founder, and the mantra that quality "starts with family." For over 30 years they've mastered the classics. Today, they today continue to create unique flavours inspired by the seasons, local chefs, and the kid in all of us. When Tom left that day, I was excited, and inspired think about ice cream in a new, and refreshing way.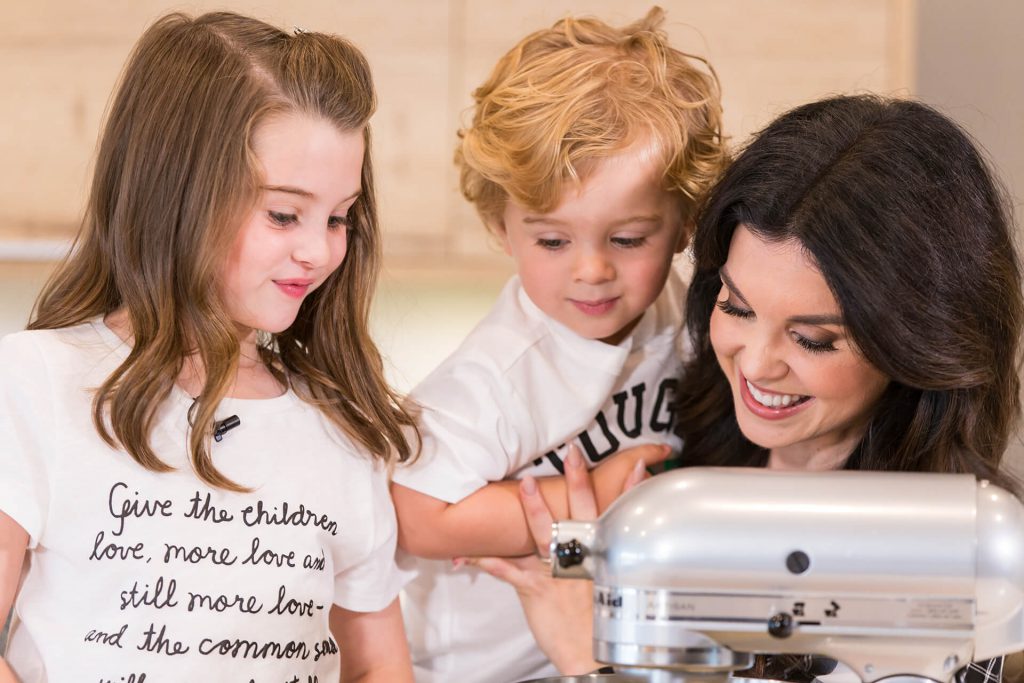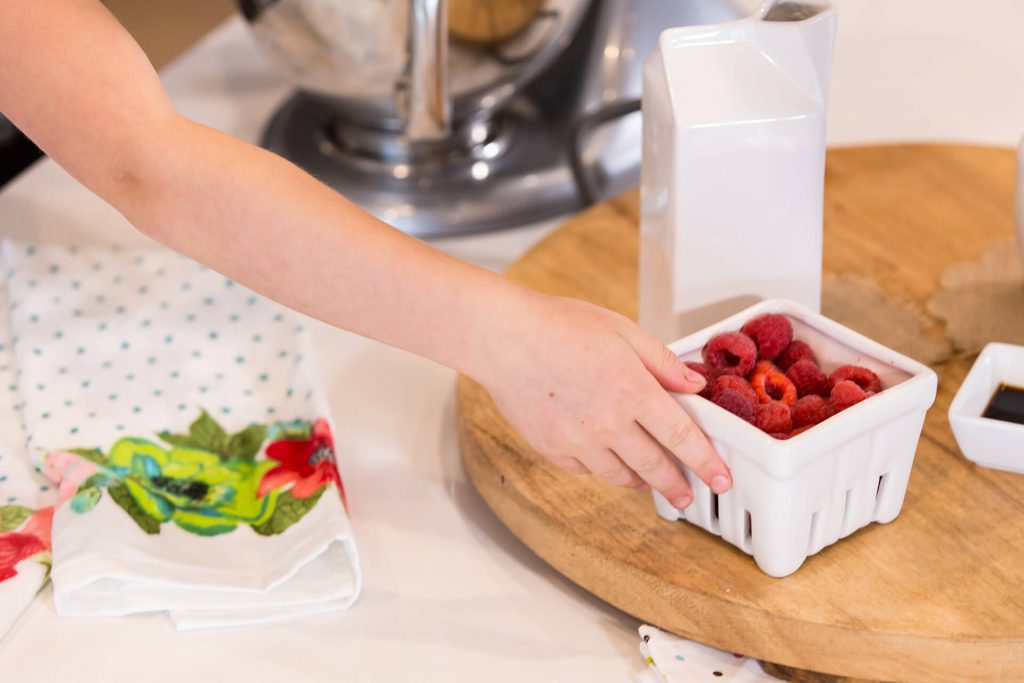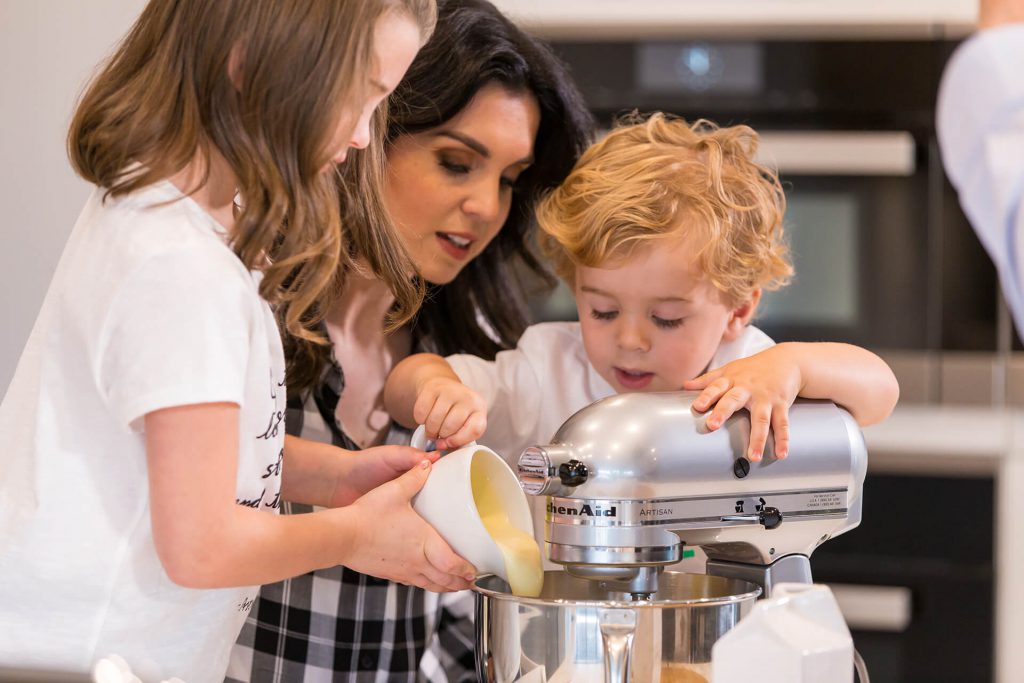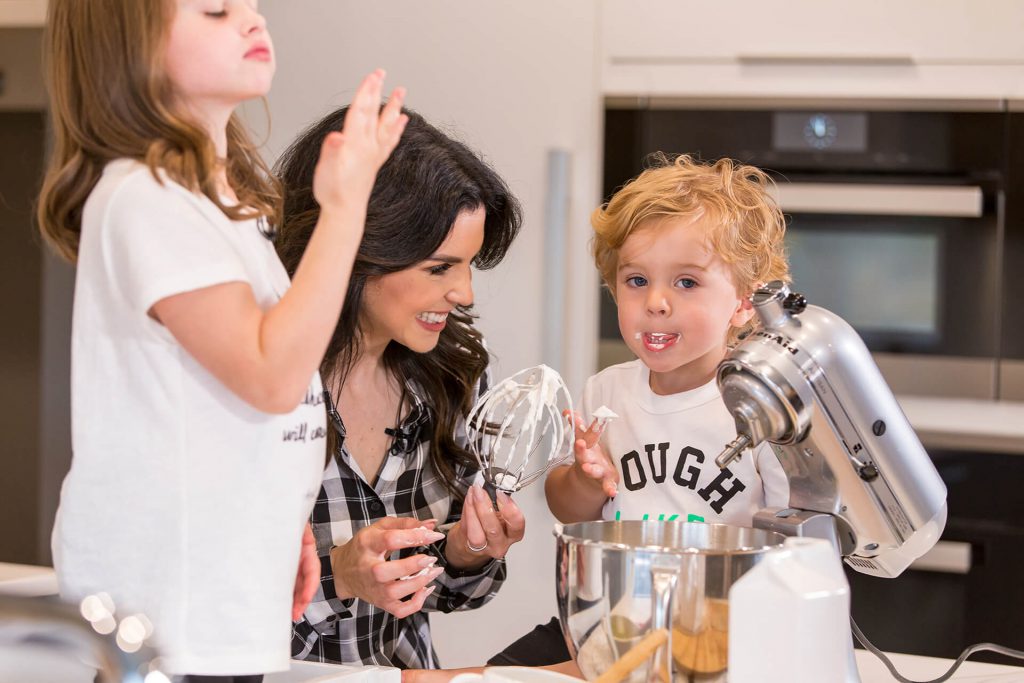 Fast forward a few months, and you'll find me, and my kiddos happily experimenting, in the GetJoyfull kitchen, with real Alberta cream. We've perfected a super easy "no-churn" ice cream recipe ideal for when our Pinocchio supply is running low, or when we get the urge to whip-up a personalized pint.
---
Homemade "No-Churn" Ice Cream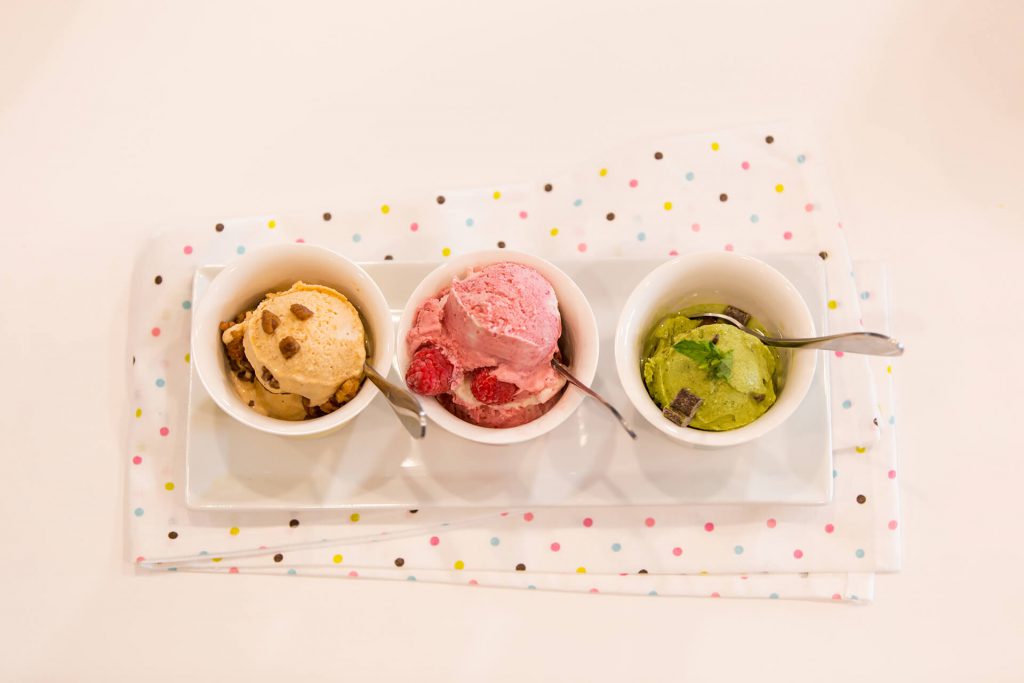 Ingredients:
2

cups

(16oz/450ml ) whipping cream, chilled 

14

ounces

(1 Can/ 400ml) condensed milk, chilled

1

teaspoon pure vanilla extract
Tip: Store in the freezer for up to 6 weeks.
Directions:
Using an electric mixer whisk chilled cream until soft peaks form.

Turn off machine, add chilled condensed milk, and vanilla.

Whisk mixture again for one minute, or until creamy, and combined.

Personalize the delicious vanilla ice cream base with your favourite flavours, textures, and treats.
Remi loves to swirl in tart fresh raspberries, or homemade raspberry compote.
Cela is all about Fall flavours like maple syrup, pureed pumpkin, candied pecans, and cinnamon.
Mama is a fan of matcha, fresh mint, and chopped Jacek 85% dark chocolate, from Valhrona.
Add to freezer-safe container, and freeze for six hours, or overnight. Then enjoy!
---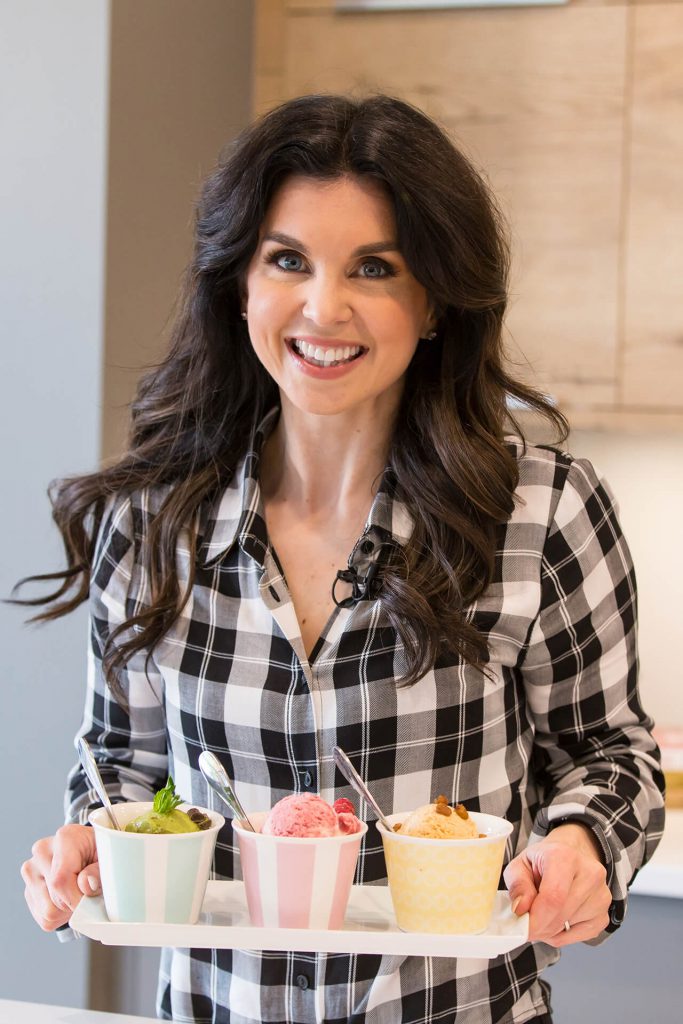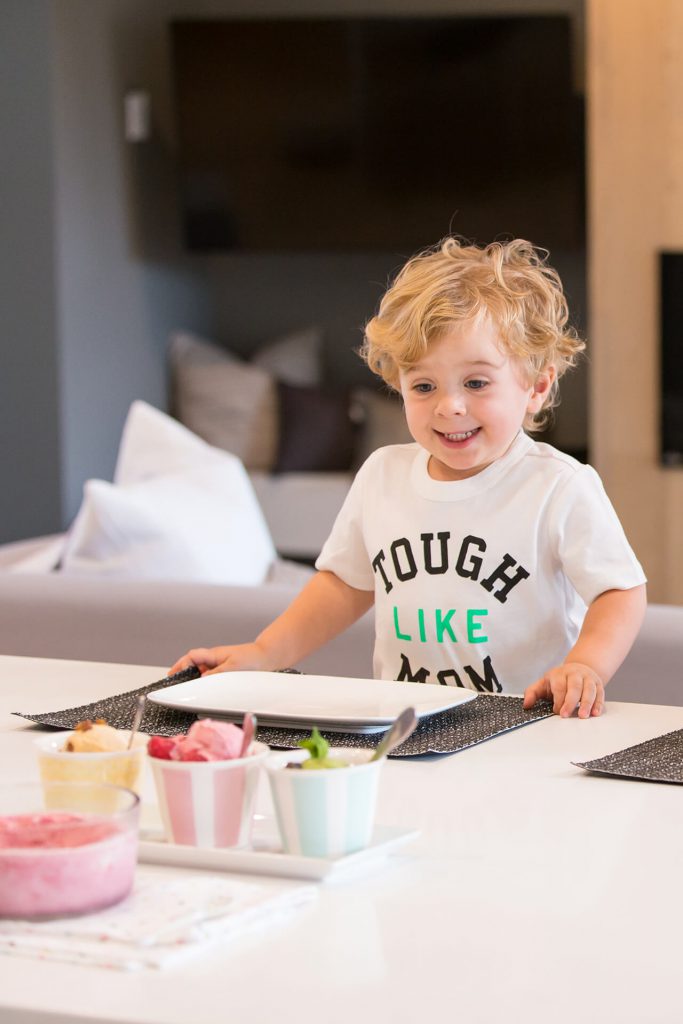 We'd like to thank our friends at Alberta Milk, and Dairy Farmers of Canada for supporting the GetJoyfull movement, and helping us explore the joys of Alberta milk, and cream in our own home kitchen. We love to hear from our extended GetJoyfull family, and cannot wait to see your homemade "no-churn" ice cream creations! Enjoy the weekend, friends, and don't forget to fill up on family time.