Cela has always been a happy, energetic and eager sous chef. As a baby keeping a watchful eye and as a toddler asking to help, stir and taste. Now, at five (going on twenty-five) she's at the helm, often on her favourite kitchen stool, saying things like, "Please hold this for me, Mama," or "Pass the chia seeds, please" and my personal favourite, "I got this." We have a lot of fun, and it is a joy watching her confidence and self-esteem grow.
While Cela has always had affection for cooking, truth-be-told her true love is baking.  We often experiment with new and unique recipes. We were pleasantly surprised, by the taste, texture and nutrition, when we first started adding pulses (i.e., beans, peas, lentils and chickpeas) to our favourite baked good recipes. Pulses are rich in many nutrients including protein, fibre, iron, folate, and potassium (#ad). As a bonus, pulses grow all across the Canadian prairies, making them a feel good food in our book.
So far Cela and I have tried homemade lentil granola bars, black bean brownies and most recently carrot softies. Each recipe has been better than the last. Cela requested carrot-softies so often this SWAT hockey season that I had to make a team-sized triple batch for the year-end tourney!
If you're a carrot cake fan, you'll love our spin "Carrot-Raisin Softies."
Fill Up On Family Time
Emily & Cela Joy
Carrot-Raisin Softies
These cookies are super soft, and a bit healthier thanks to a secret ingredient – pureed beans!

KEY INGREDIENT: White kidney beans
PREP TIME: 10 minutes
COOK TIME: 10 to 12 minutes
SERVES: 2 ½ dozen
Ingredients:
1/2 cup (125 mL) White kidney bean puree
1 tbsp (15 mL) Canola oil
1/2 cup (125 mL) Unsweetened applesauce
1/2 cup (125 mL) Brown sugar, packed
2 Eggs
1 1/2 cups (375 mL) Carrots, grated and loosely packed
1 1/2 cups (375 mL) Whole-grain or oat flour
1 tsp (5 mL) Baking powder
1/2 tsp (5 mL) Baking soda
1/2 tsp (5 mL) Cinnamon
1/4 tsp (1 mL) Nutmeg
1 tbsp (15 mL) Chia seed
1 tbsp (15 mL) Flaxseed (topping)
2 tbsp (30 mL) Raisins (topping)
Directions:
Preheat oven to 350 F (175 C).
Blend together bean puree and canola oil. Cream bean puree oil, brown sugar and eggs until smooth. Blend in grated carrots.
Mix together flour, baking powder, baking soda, chia seeds and spices. Add dry ingredients to wet ingredients and mix until combined. Spoon onto greased cookie sheet. Sprinkle with raisins and flaxseed. Bake for 10 -12 minutes or until cookie springs back gently when pressed slightly.
Let cool slightly. Remove from cookie sheet. Cool completely and store in airtight container.
GetJoyfull Tip:
White bean puree can be made from white kidney, cannellini, Great Northern or navy beans.
To Puree Beans: Place rinsed and drained canned beans into a food processor, add ¼ cup hot water for every 1 cup of cooked pulses, and puree until the mixture is smooth, adding more water in small amounts to reach desired consistency, similar to canned pumpkin, about 5 minutes. Scrape the bowl as needed. Unused puree can be frozen and kept for several months in the freezer.
Recipe Inspiration: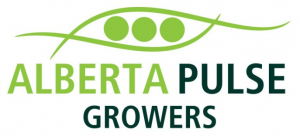 Based in Leduc, Alberta Pulse Growers Commission is a non-profit organization that supports over 5,000 Alberta farmers who grow pulses, including dried peas, beans, chickpeas, lentils, soybeans and faba beans.