There's nothing more joyful than the sweet subtleties of craft chocolate, and when you walk into JACEK Chocolate Couture it's something that certainly isn't in short supply. Cela and I received a warm welcome from Head Cocaonista Jaqueline Jacek when we arrived at their flagship store in Sherwood Park. Rows upon rows of gleaming craft chocolate line the displays in the front room, while we're taken into the kitchen where the real magic begins.
In recent years, Jacek launched their bean-to-bar initiative, ethically sourcing cacao beans straight from the farmers in Costa Rica, Venezuela, the Dominican and Peru. Their Fabric Collection features bars that are handcrafted from beginning (bean) to end (bar). In our food trip featured in the video above Jacqueline beams as she walks Cela and I through the process of sourcing the beans, and building relationships along the way. Quality Assurance is elevated to a whole new level in the Jacek kitchen where their self-sourcing and in-house 12-day process bean-to-bar process unfolds.
Our favourite part of the whole experience was taking those delicious bars of chocolate and turning them into a decadent and rich chocolate mousse that would bring joy to any one's taste buds!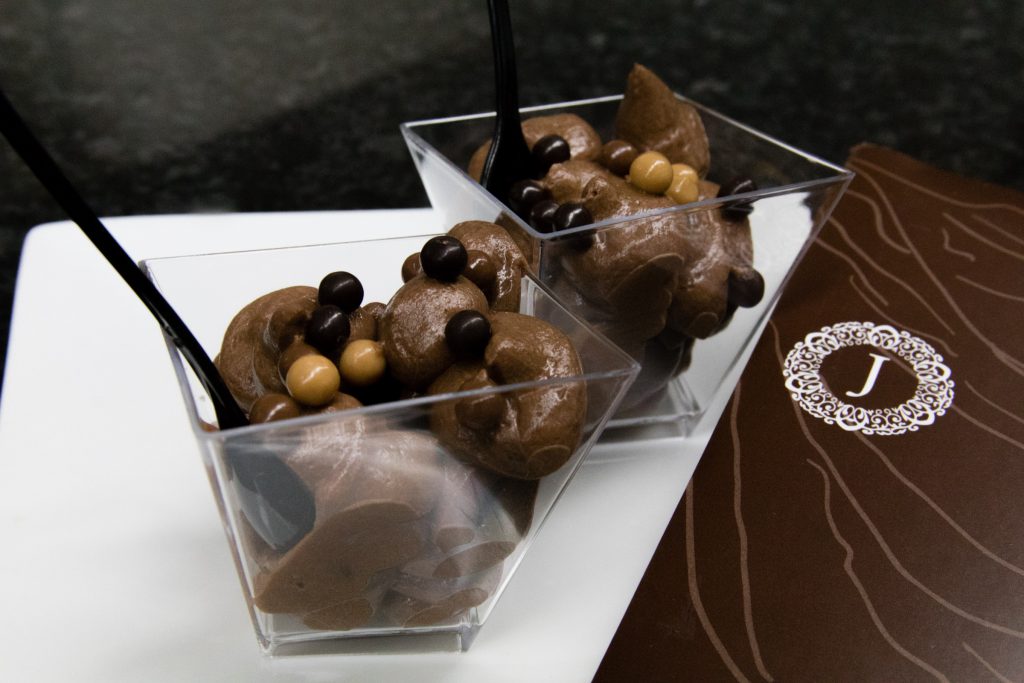 KEY INGREDIENT: JACEK Chocolate
PREP TIME: 30 Minutes
COOK TIME: 10-15 minutes
SERVES: 8-12 Servings
Ingredients
2 Large Egg Yolks
2 Tablespoons Sugar
1 Cup Heavy Cream
100g dark chocolate, melted (1 bar from the JACEK Fabric Collection)
Procedure
In a medium saucepan, whisk together egg yolks, 1 tablespoon sugar and ½ cup heavy cream.
Cook over medium-low heat, stirring until slightly thickened, 3-4 minutes (do not boil).
Remove from heat and whisk in melted chocolate.
Strain into a bowl and chill until cool.
With and electric mixer beat remaining cream with the remaining 1 tablespoon of sugar until stiff peaks form.
Stir 1/3 of whipped cream into cooled chocolate mixture, then gently fold in the rest with a rubber spatula.
Spoon or pipe into serving dishes, cover and cool for at least 30 minutes.
Bring to room temperature before serving.
Recipe By:
Jaqueline Jacek
Head Cocoanista at JACEK Chocolate Couture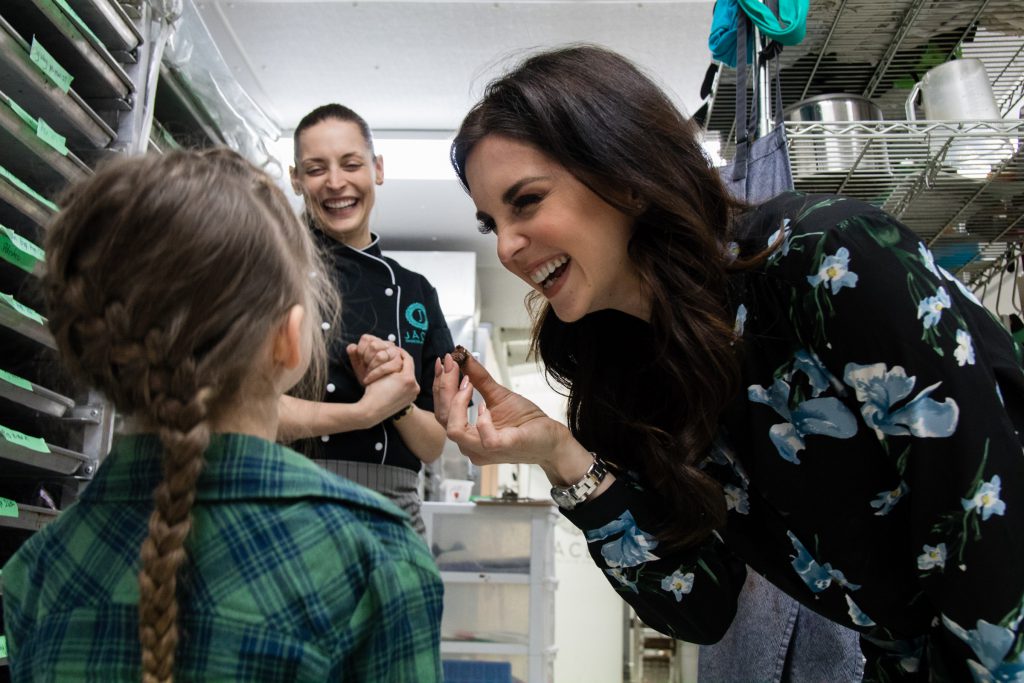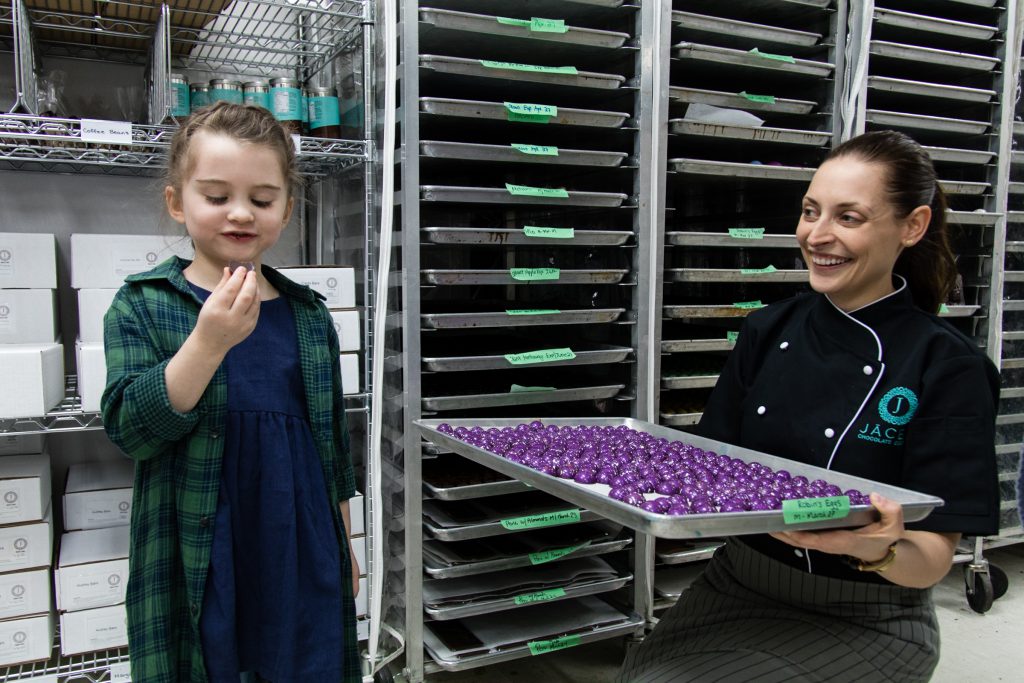 JACEK Chocolate Couture is a locally-based company that makes craft chocolate out of locations in Sherwood Park and Edmonton. To find a Jacek retailer near you, or to browse other delicious chocolate recipes visit their website here.