Everything's coming up blueberries in the GetJoyfull kitchen this week with breakfasts, snacks, and even homemade sausages on Canada Day—all boasting these tasty blue gems. It's been a lot of fun to plan and will be even more so to share!
If you follow me on social media, you may know that I've been cooking a lot online lately. It's new, but honestly, it's been such a fun way to learn and connect. I recently attended a virtual cooking workshop, hosted by the Canadian Sugar Institute, alongside a handful of amazing Dietitian colleagues—all entrepreneurs, authors, speakers and total uplifters! We chatted lots about sugar, and shared how we support ourselves and clients in finding everyday balance with the sweet side of life. One of the attendees, when asked her favourite food, enthusiastically replied, "Blueberries!" Her bright smile got me thinking about how truly amazing these little blue gems really are.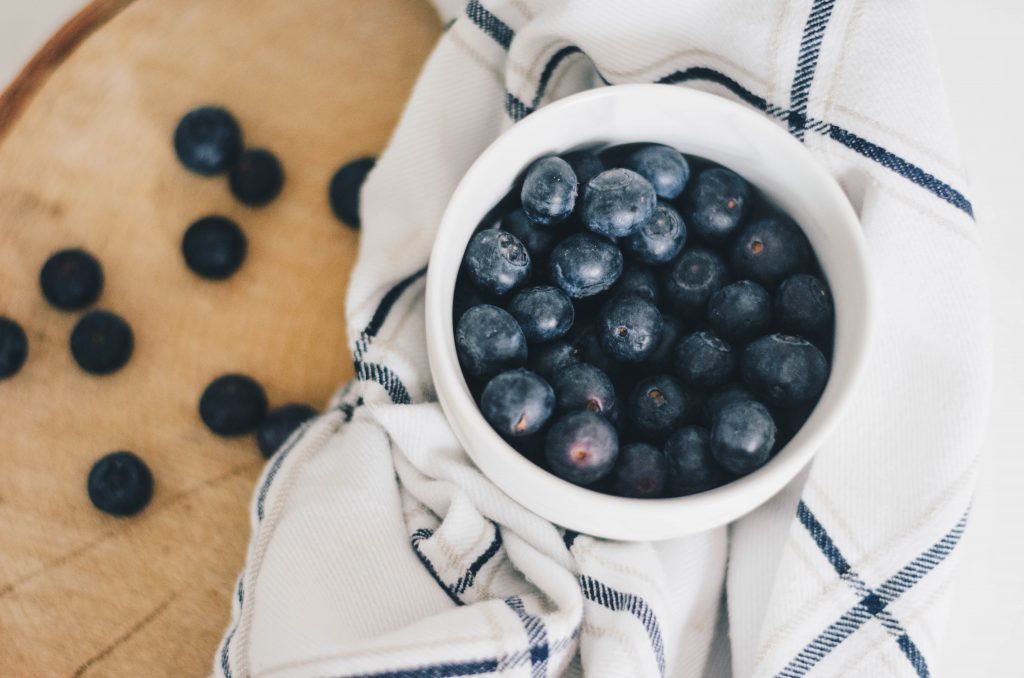 Blueberries are low in calories, high in fibre and ripe with powerful antioxidants that protect our cells from free radicals. One cup of raw blueberries provides 84 calories and 21 grams of carbohydrates—15 grams of which comes from naturally occurring sugars. It also boasts nearly 4 grams of fibre and is considered a low glycemic index choice.
Every 4 grams of sugar is equivalent to 1 tsp of sugar. So, 1 cup of blueberries, has 15 grams of sugar, which is just a smidge less than 4 tsp of sugar.
I could totally relate, and not just over a love of blueberries, but fruit in general. My go-to morning smoothie has frozen banana, pineapple and spinach. One of my all-time favourite snacks is old school apple and peanut butter. And, when my sweet tooth strikes, I love to blend Medjool dates, shredded coconut and hemp hearts into the simplest, most delicious energy bar ever. Even savoury dishes like BBQ burgers and chicken stir-fry get a helping of fruit in the GetJoyfull kitchen.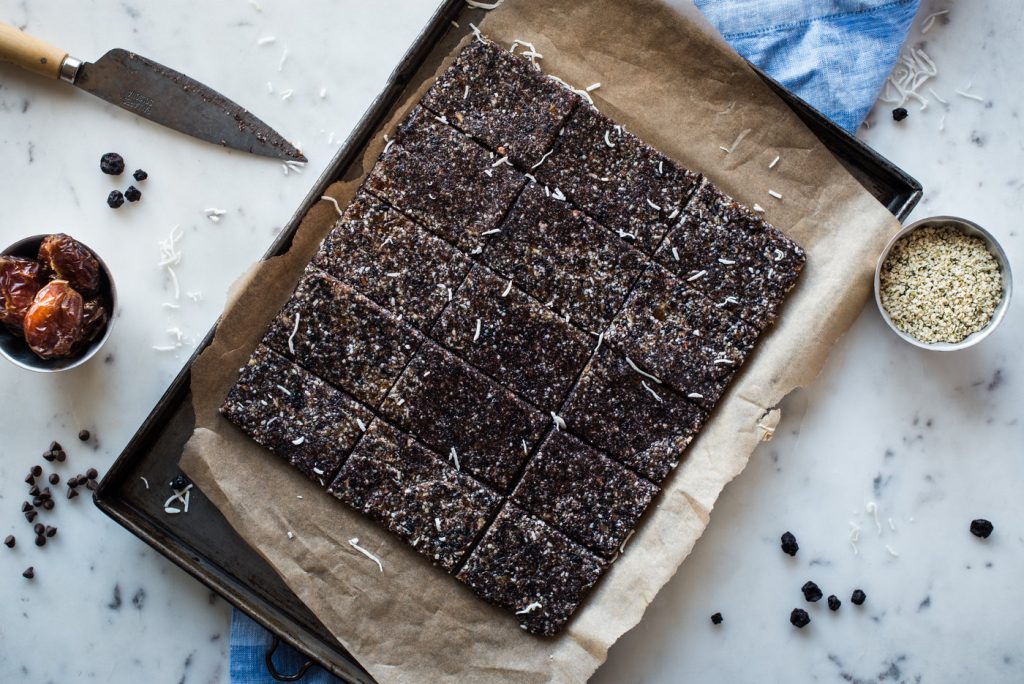 So, is there such a thing as eating too much fruit? Should I be worried about the amount of naturally occurring sugar that I'm eating? The short answer is no. Naturally occurring sugars, like those found in fruits, are packed alongside a lot of other important nutrients like fibre, antioxidants, vitamin C and potassium. Just to name a few. So, if you ask me, it's calories well spent to get the energy I really need as an active mama of three.
In addition to blueberries, I keep my energy up by including carbohydrate-rich foods at meals and snacks. On more active days, I tend to eat more. On less active days, I often eat less. It's all about balance and being responsive to hunger. Here are a few quick examples of my favourite go-to carbohydrates. What are yours?
Fruit and veggies like apples, bananas, Medjool dates and sweet potatoes
Whole grains like farro, oats and barley
Pulses like black beans, split red lentils and chickpeas
Regular milk and soy milk as yogurts
This morning, I combined a few of these to make muffins for morning snack. Afternoon snack, too. Who am I kidding?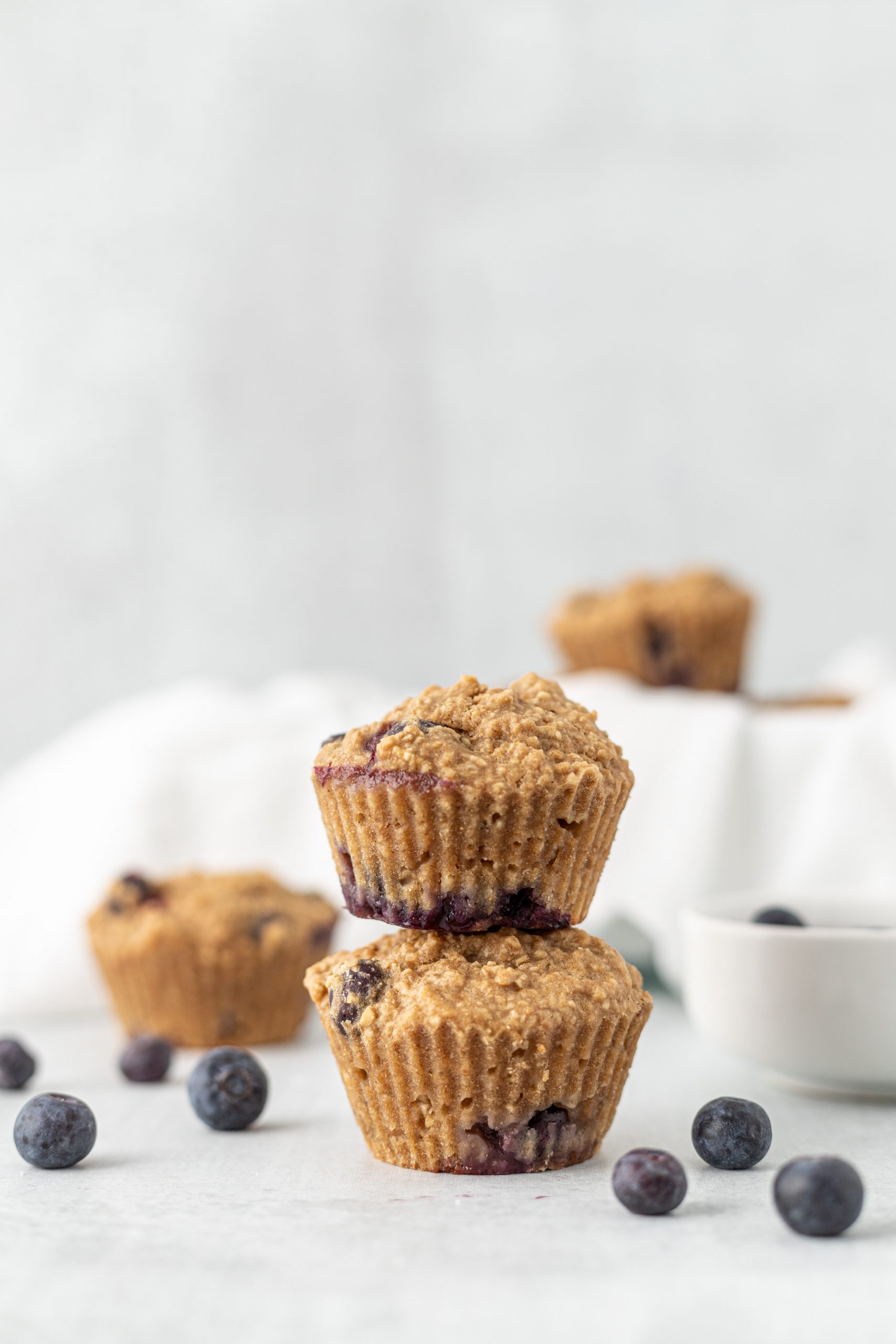 ---
Blueberry Pecan Baked Oatmeal Cups
Recipe by Andrea Holwegner, Registered Dietitian at www.healthstandnutrition.com.
Makes 12
Ingredients:
2 cups rolled oats
1/2 cup chopped pecans*
1/4 tsp salt
1 tsp baking powder
1 tsp cinnamon
2 eggs
1 1⁄2 cups milk
1/4 cup real maple syrup
1 tsp vanilla extract
1 cup blueberries
Directions:
Preheat the oven to 350. Grease or line a 12 cup muffin tin with muffin cups.
Mix oats, pecans, salt, baking powder, and spices. In a separate bowl, mix eggs, milk, syrup, and vanilla.
Pour wet ingredients over dry, and mix well to combine. Fold in blueberries.
Fill muffin cups about halfway, and bake until just set – about 30 minutes. Cool for 10-15 minutes and
remove from tin.
Serve warm on their own or with plain Greek yogurt, a drizzle of maple syrup and extra blueberries.
GetJoyfull Tip: Prepared batter can be stored in the fridge for 3 days, or in the freezer for a month. Use whatever chopped nuts you have on hand. I love walnuts, too!
Nutrition information per 1 oatmeal cup:
135 Calories | 17g Carbohydrates | 6g Total Sugars | 2g Fibre | 6g Fat | 4g Protein
GetJoyfull Tip: To up the protein content of each cup, you could use an ultra-filtered milk like Joyya® brand (unsponsored) or add a scoop of NSF Certified for Sport protein powder. Experiment and make them your own!
For very active individuals, including athletes, you may even need more! Research shows that carbohydrates are the most efficient fuel source for the body—especially during exercise. In fact, people who are very active have particularly high carbohydrate (sugars and starches) requirements, and should consume at least 60% of their calories from carbohydrate-containing foods. During low intensity exercise, the body gets most of its energy from body fat. As the intensity of exercise increases, so does the percentage of energy that come from carbohydrate. Carbohydrate is stored in muscles in the form of glycogen, and the more glycogen people have stored in their muscles, the longer they can exercise before feeling tired. This can be accomplished by eating carbohydrates before, during and after high intensity exercise.
If you fall into this category and you're curious about how much carbohydrate you need BEFORE, DURING and AFTER, this handy-dandy resource written by Dietitian, Andy D. Sandi is a winner. Check it out here.
Btw, does dressing a toddler count as exercise? It sure does in the Mardell household.
So, if you're feeling low on energy, or struggling through your workout, it could very well be because you're not eating enough carbohydrate-rich foods! Feel free to reach out and connect. I'd love to help you discover how the foods you need and love can fit on your plate.
Special thanks to Andrea Holwegner, Registered Dietitian at www.healthstandnutrition.com and the Canadian Sugar Institute for helping to make this post possible. This post is sponsored; however, all commentary is authentic to the GetJoyfull movement and rooted in evidence-based learning.
Joyfully,
Emily