Christmas day is fast approaching, and Santa's helpers are out in full force. Running errands, sharing goodwill, crafting, baking, wrapping presents, and crushing their nice list. This is no easy task, and every elf needs energy to help them power through the festive season with a skip in their step, and joy in their heart.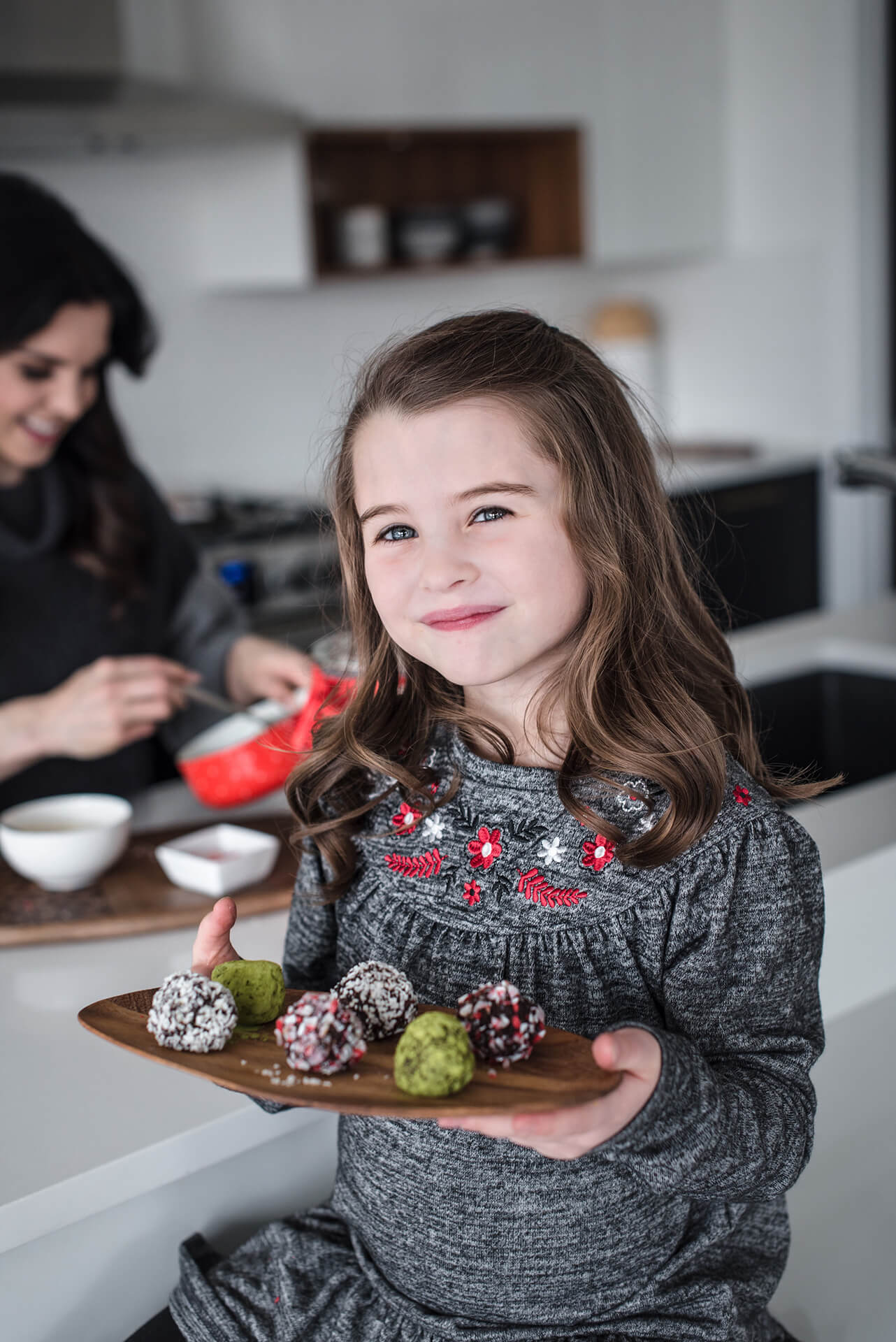 Calling all elves, what's fuelling you?!
---
Luckily we have a GetJoyfull recipe that's equal parts delicious, and nutritious. "Elf Energizers" are a favourite holiday treat because they're no-bake, and the perfect make-ahead snack.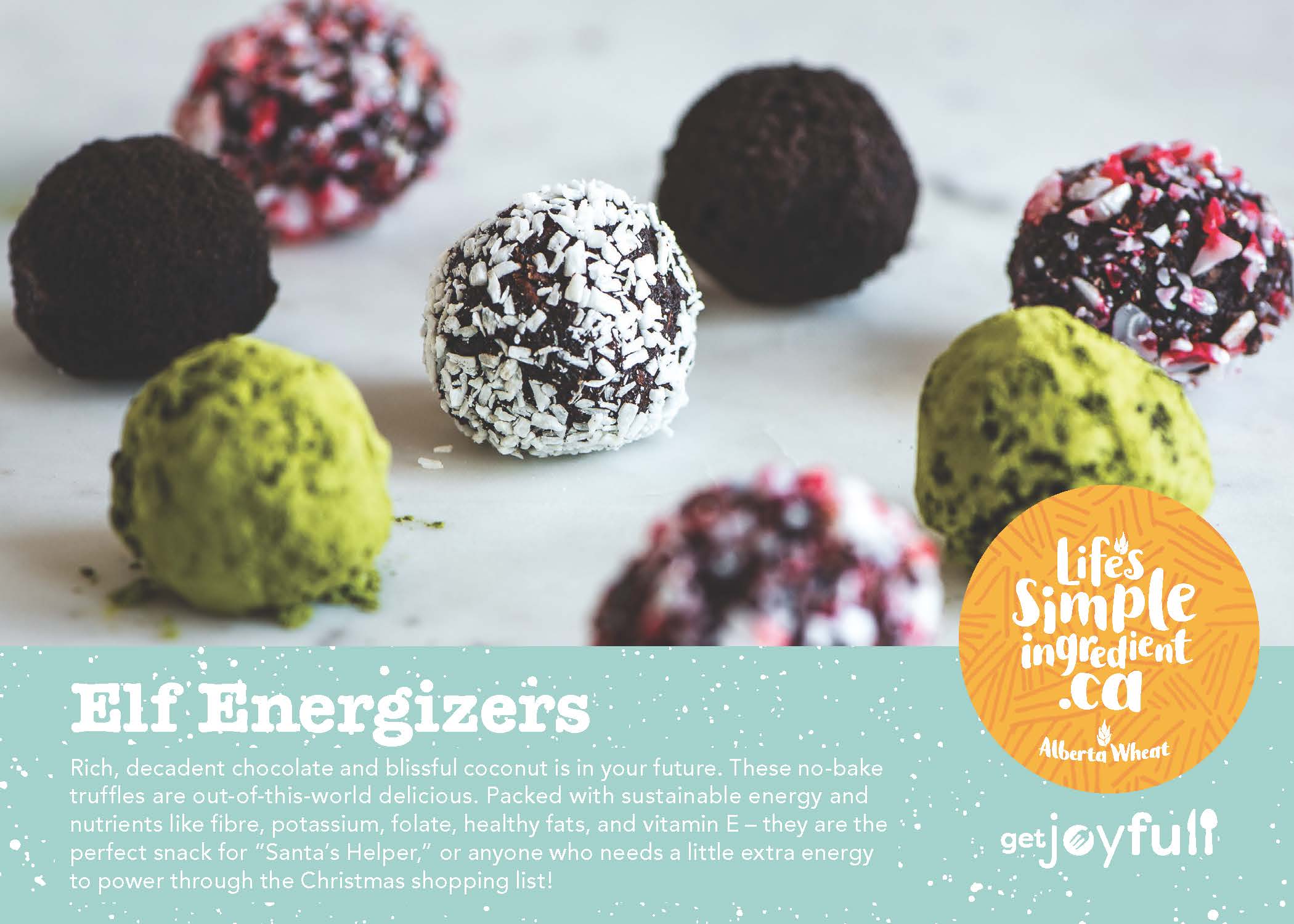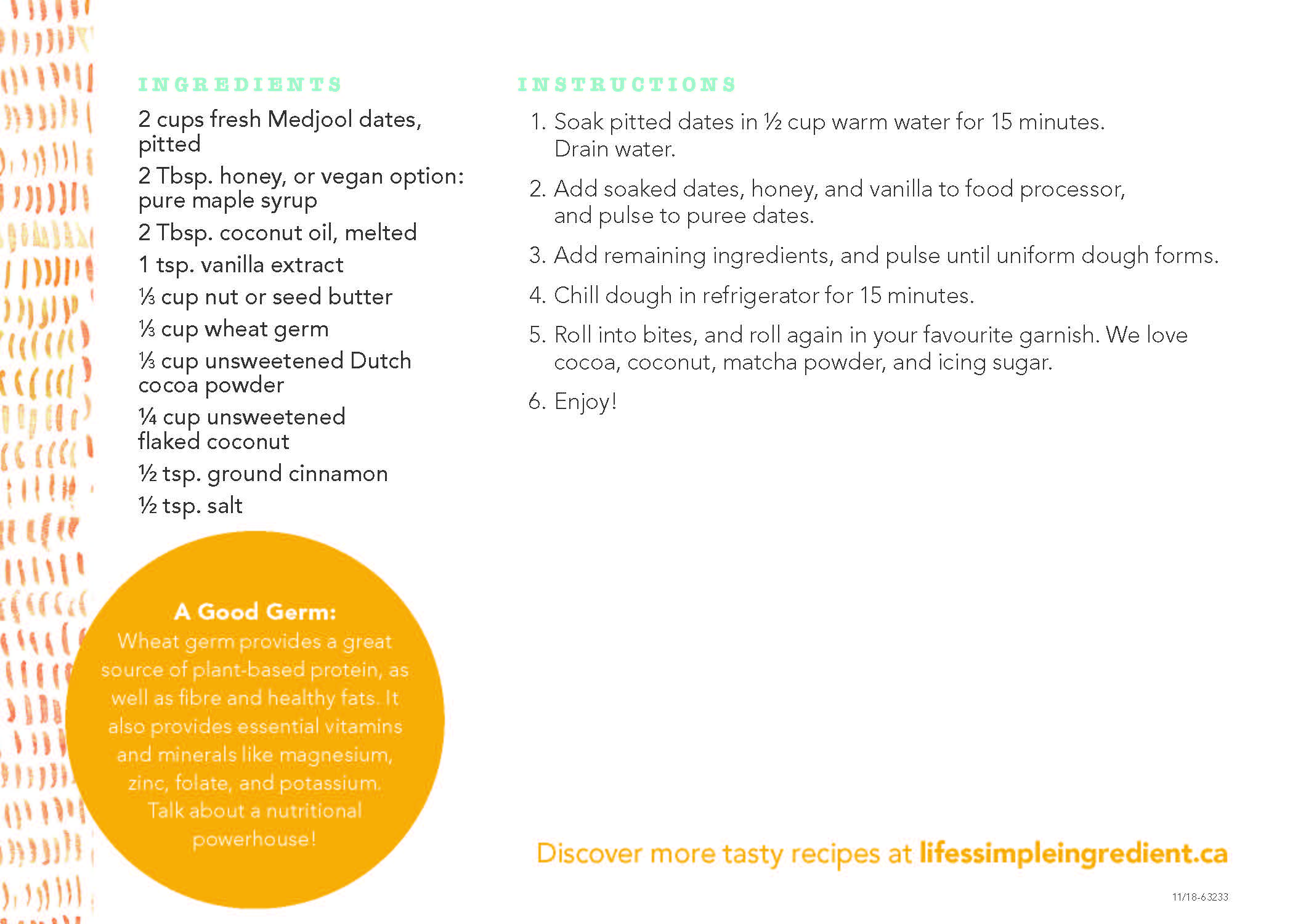 We'd even go so far to say we've captured a little magic inside. "Elf Energizers" are packed with goodness, slow-release energy, and a secret ingredient: wheat germ!
---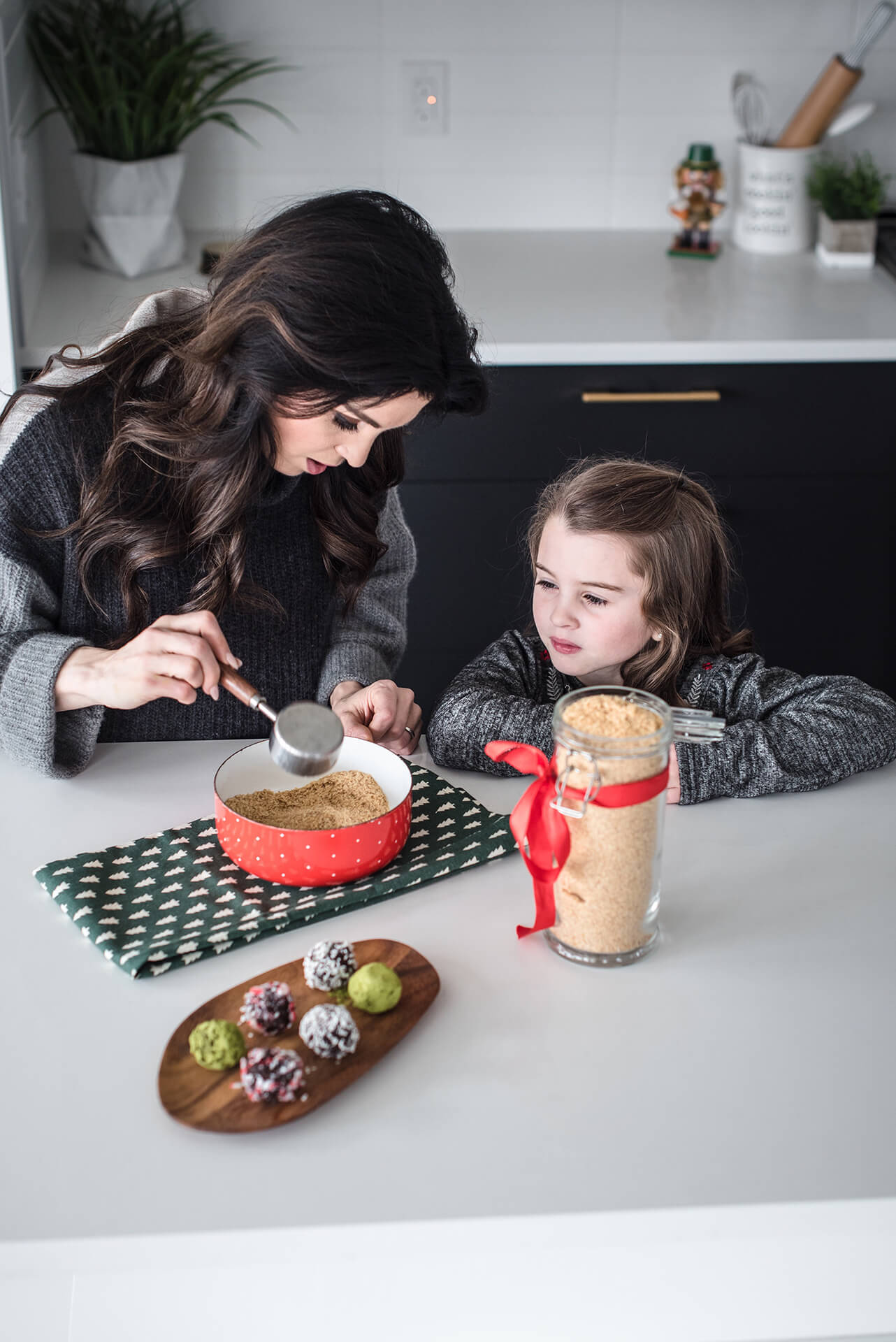 Wheat germ is a nutrition powerhouse, and a great ingredient to add to no-bake treats, smoothies, parfaits, salads, and dressings. It's loaded with healthy fats, fibre, and vitamin E, and using it in recipes that take the heat off will maximize its nutritional benefit.
To get these delicious bites holiday ready we rolled them in a variety of festive garnishes. Unsweetened cocoa powder, or cocoa nibs add rich, and bitter note, and surprise an extra 2 grams of fibre per tablespoon! Unsweetened coconut is my favourite topping simply because it reminds me of traditional Newfoundland Snowballs, a confection I grew up eating, and loving as a kid. For a festive pop try green tea matcha powder, beet powder, or crushed candy cane!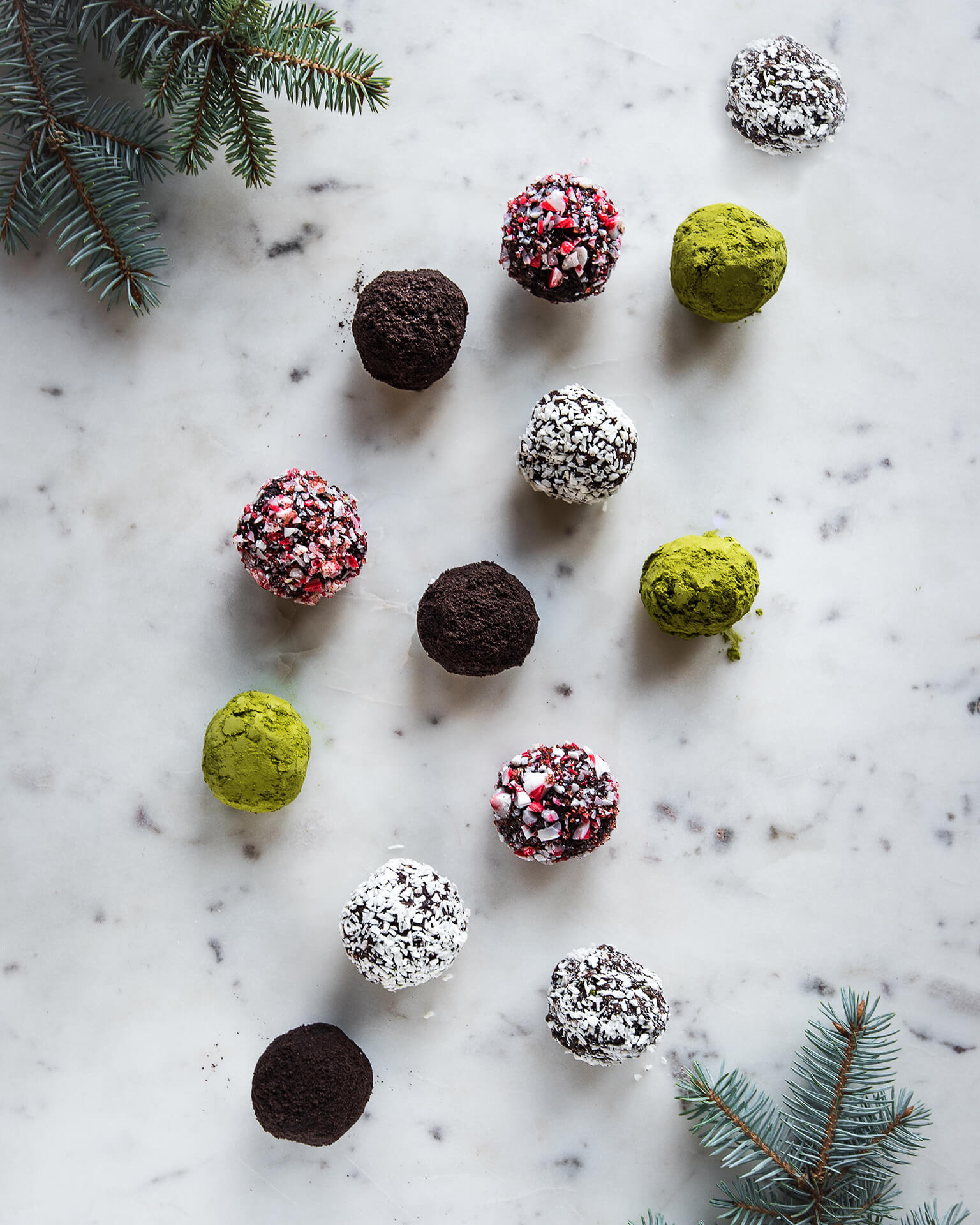 For a serious holiday gathering show-stopper try this "Truffle Cheese Ball" recipe from our friend Jessica Musslewhite. Featuring the yummy, nutty wheat germ in the crust!
Whatever you're up to be sure to share your recipes, and "elf-capades" with us. It makes our day when you do! Let's all continue to inspire one another, and sprinkle goodness around.
Thanks to our friends at Life's Simple Ingredient for supporting GetJoyfull, and for helping to make this recipe, and post possible.
Joyfully,
Emily