We're hosting a small dinner party this weekend with my first cousin Mike, and his adorable little family of three. Oops, four, can't forget their cat, Alfie. Mike, and I grew up together back on the East coast, and enjoyed a joyful, and very unplugged childhood. We have so many great memories playing in our Nan's garden with endless space, and energy to explore thanks to an abundance of cherry, and fruit trees. Mike was always the first kid to wake and rush outside, and the last kid coaxed inside after dusk. We can both attest that us 80's kids sure knew how to free play.
So when Mike grew up, married one of my dearest girlfriends, moved to Edmonton, and had a little baby boy, for "Auntie Em" to gush over, you can bet I was beyond thrilled!
True, life is much busier now, but we still make time to connect. Usually through food, lol. And in more ways than one it's a wonderful dose of that "at-home" feeling we crave.
Who in your circle makes you feel most "at-home?"
To make the most of this weekend's visit, and still make everyone feel special I'm making a surprisingly easy, and oh-so-gorgeous garden-inspired spread. Any guesses? Creamy carbonara, and cherry clafoutis are on the GetJoyfull menu!
"What's your go-to dinner party menu?"
Our Creamy Carbonara & Greens is loaded flavour, texture, and colour. Fresh Alberta eggs, and rich parmesan impart a creaminess that's simply irresistible. Fresh mushrooms lend an earthy, and almost meaty satisfaction. And, fresh greens lighten the dish, and bring a punch of colour, and crunch.
Summer Cherry Clafoutis is a classic in the GetJoyfull kitchen. And, for good reason. Fresh sunny eggs, almond flour, brown sugar, vanilla, and evaporated milk quickly whisk together to make an easy, soon-to-be-fluffy batter. Dotted with summer cherries, just before baking, the result is a lightly sweet dessert that's resembles the heart of a bread pudding mixed with the best of a Dutch baby. It is amazing!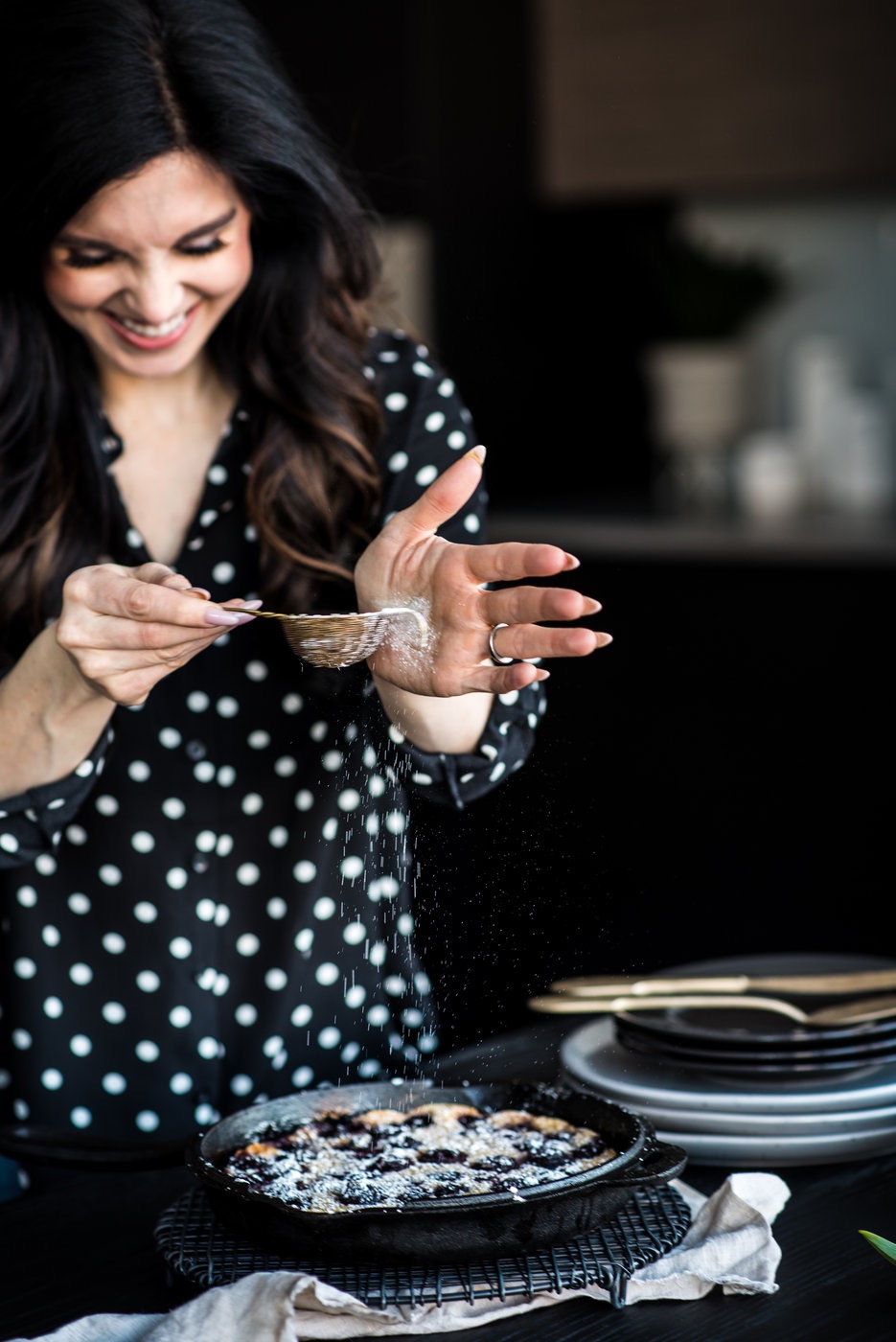 Sprinkle with a little confectioner's sugar, slice, and top with whipped cream. Try not to steal a few cherries during this process. I dare you, lol.
If you're missing someone special, or need to catch up with a friend — give them a call this weekend. Say hello, and better still, if you can, invite them over for a GetJoyfull gathering. There's no better way to fill up on family time.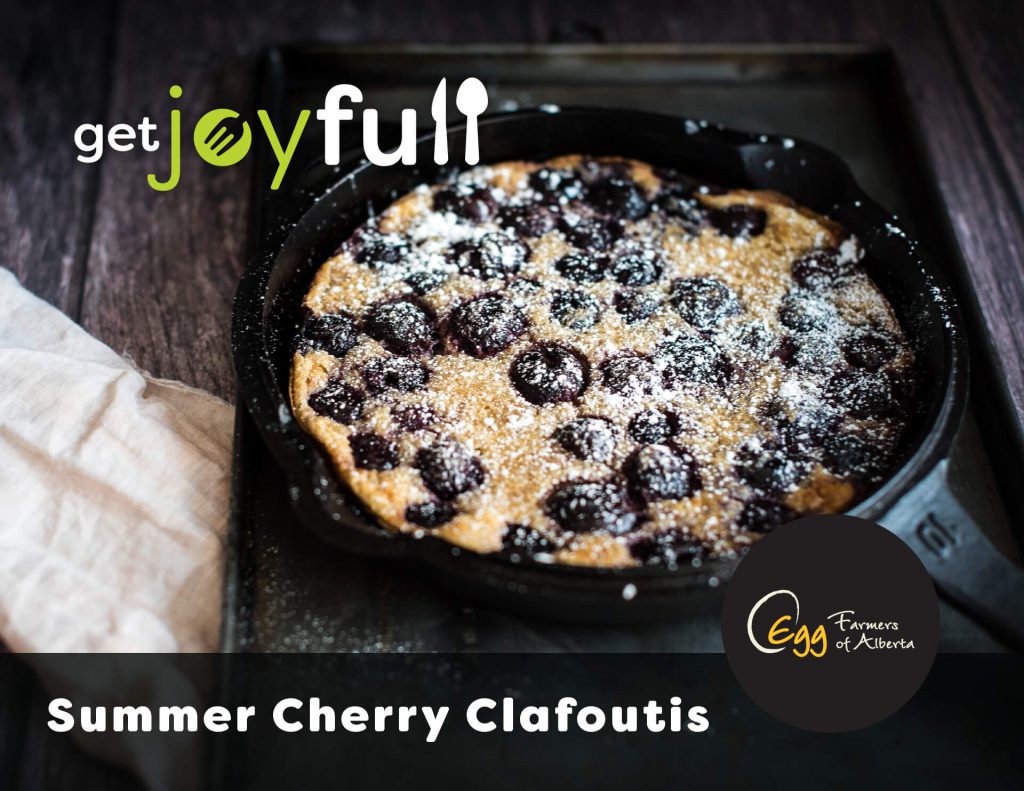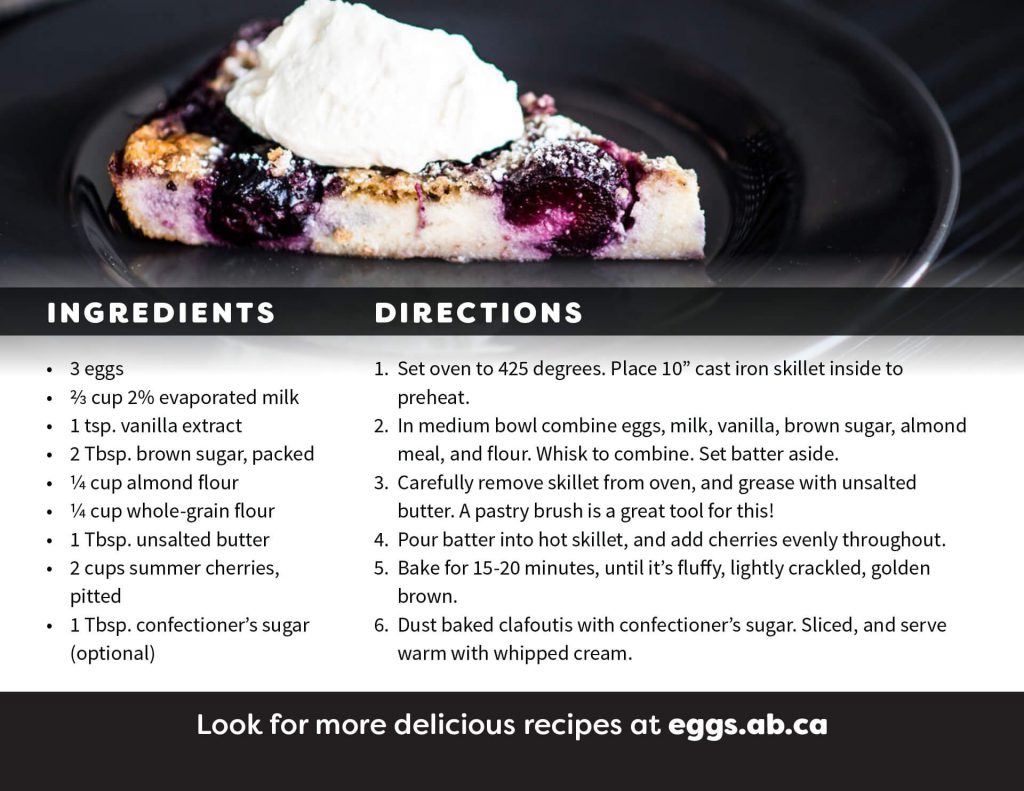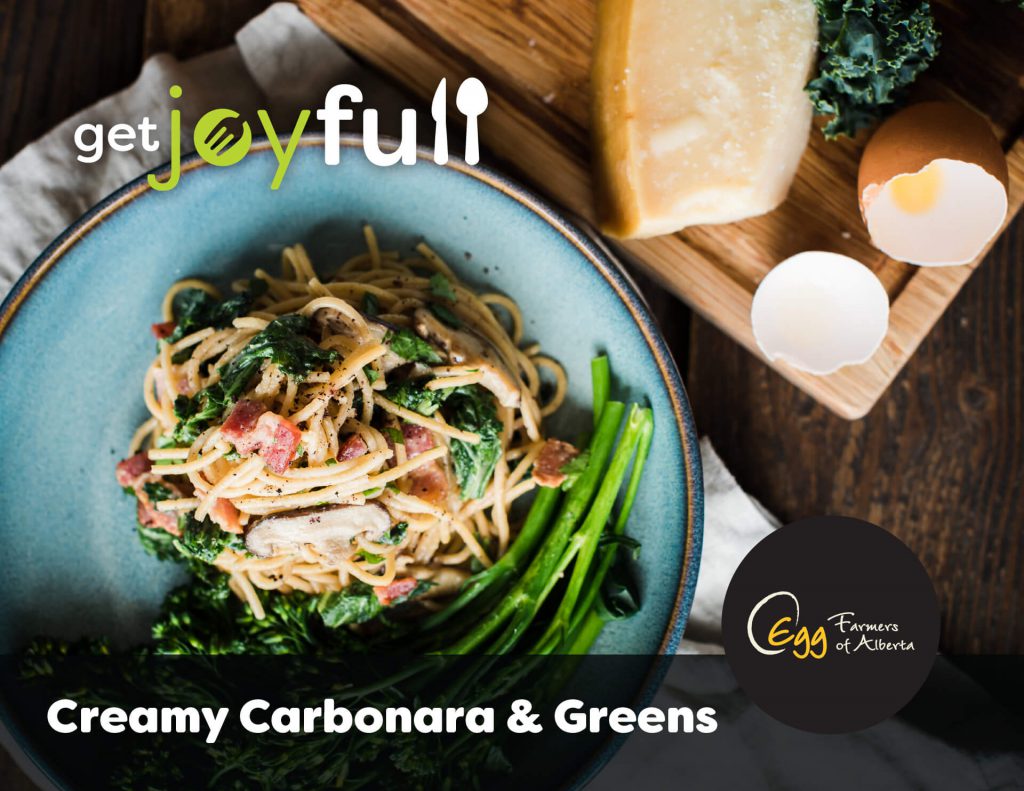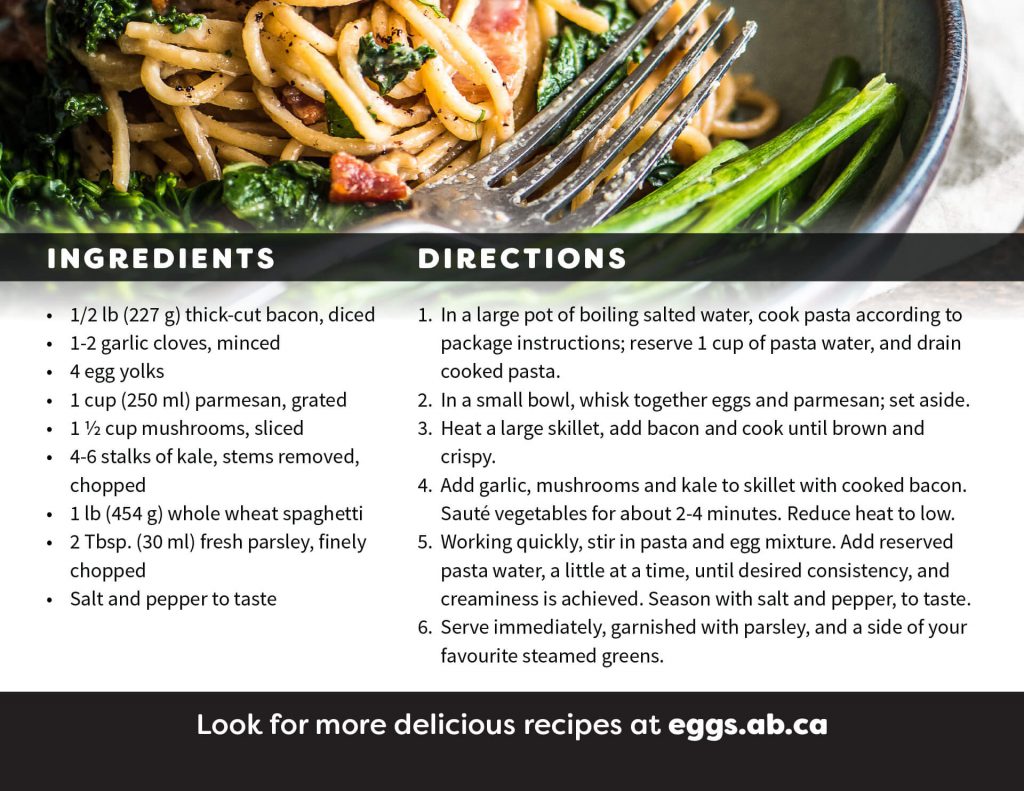 Thanks to our partner Egg Farmers of Alberta for supporting GetJoyfull and helping to make this post, and recipe feature possible. We are so thankful to Alberta farmers for the foods they produce, and the colour, quality, and joy they bring to our family table.
Happy long weekend, everyone.
Joyfully,
Emily