Exploring food from a child's point of view can help us connect kids to the experience of food rather than just the taste. Dangling noodles, slurping soup or crunching on crispy vegetables are all enticing things that can attract kids to a particular recipe right away. By thinking about the physical and sensory aspects of any dish, we can make sitting down at the dinner table fun. In the GetJoyfull kitchen this week, we explore a recipe packed with all of these elements. Turkey Pho soup is a traditional Vietnamese soup with a bone broth base, noodles, aromatics, crunchy bean sprouts and delicious turkey. Chef David Omar  from Zinc restaurant shares the basics with us on how to build the best broth:
Add roasted bones, herbs and vegetable to a stock pot

Add water and bring to a boil

Allow the broth to simmer for 2-4 hours. If time permits, simmer for even longer. True broth is often made over 1-2 days.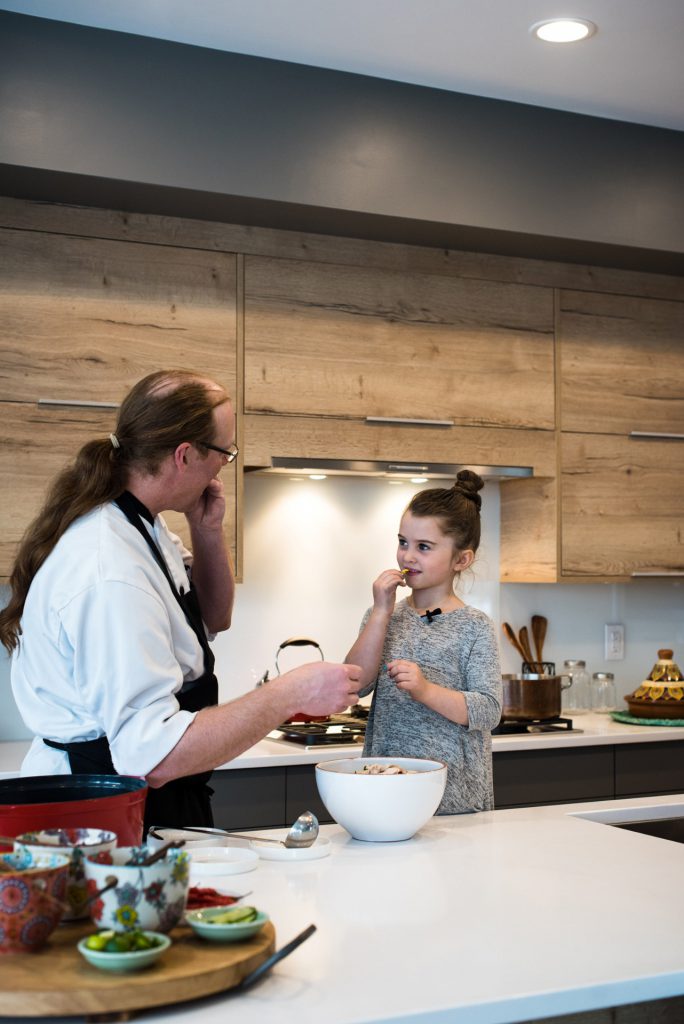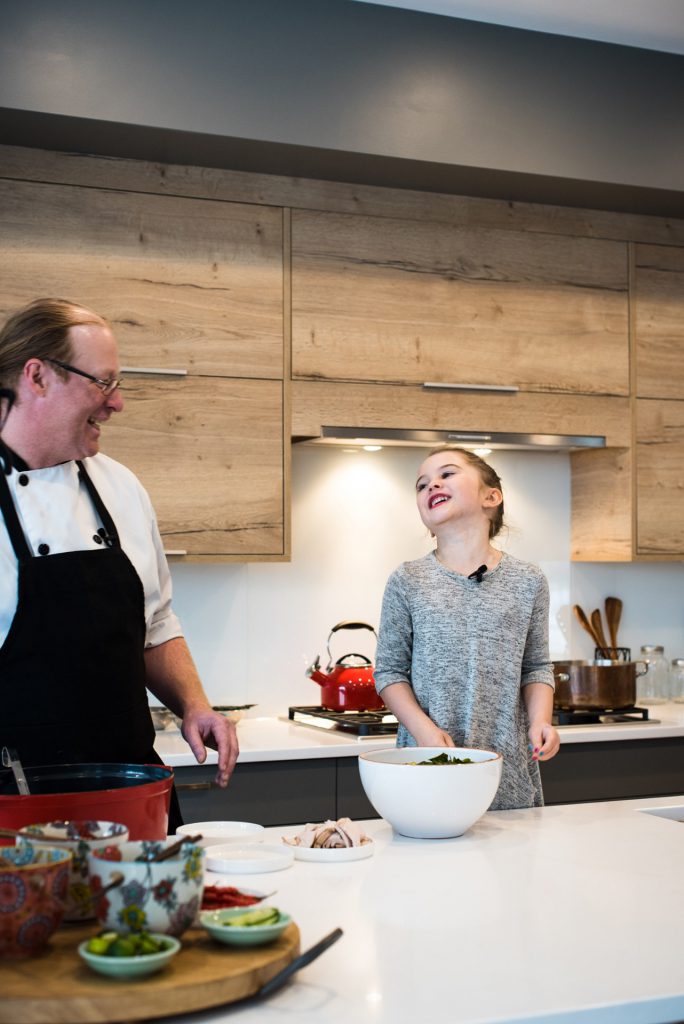 Chef's tip: Using roasted bones really enriches the flavour of your stock adding a lot more depth, but to save on time you can make a lighter stock by skipping the roasting step. You can also reduce any broth into a concentrate and freeze in ice cube trays for later use.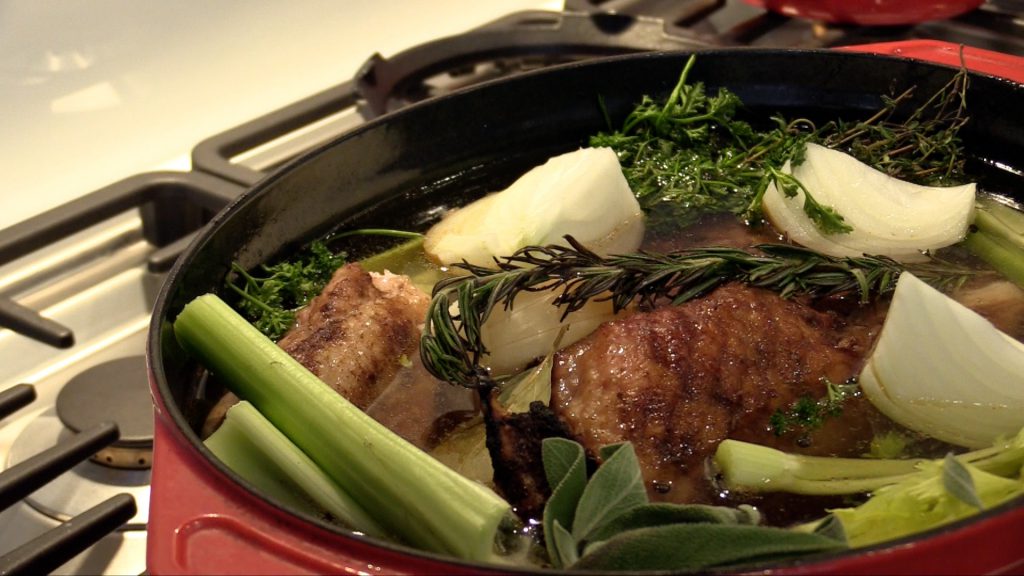 Turkey Bone Broth
Prep time: 20-30 minutes
Cook time: 3 ½ -5 ½ hours
Yield: 3-5 liters
Ingredients:
1-3 lbs Leftover roasted turkey bones

1 medium onions, peeled and quartered

2 medium, rough chopped

2 Celery stalks, rough chopped

2 Bay leaves

½ Tbsp. whole black peppercorns

Herb stems (sage, thyme, rosemary, parsley)

1-2 cloves garlic, peeled and whole (optional)
Directions:
Place leftover roasted turkey bones into the pot and cover completely with cold water.

Wash all vegetables before cutting. Rough chop vegetables and place in stock pot with the bones.

Add herb stems, bay leaves, garlic and peppercorns to pot.

Bring to a full boil, and using a large spoon, run it around the edges and top to remove and discard any foam that may form.

Reduce heat a simmer and cook for 3-5 hours, dependant on how concentrated you'd like the flavour.

After the broth is done cooking it is time to strain it. Allow stock to cool slightly.

Keeping safety in mind, using a cheesecloth lined colander, strain stock into another pot, or clean mason jars.
Next, Cela and chef get hands on to assemble our Turkey Pho soup, layering the dangling noodles crunchy bean sprout and cucumbers, aromatics and our roasted turkey meat. We top the final dish with hot chili slices, something I never shy away from as a parent. By allowing your kids to experience the kick of a hot spice, we elevate their taste sensation. This is a perfect recipe to share, and a lot of fun to put together.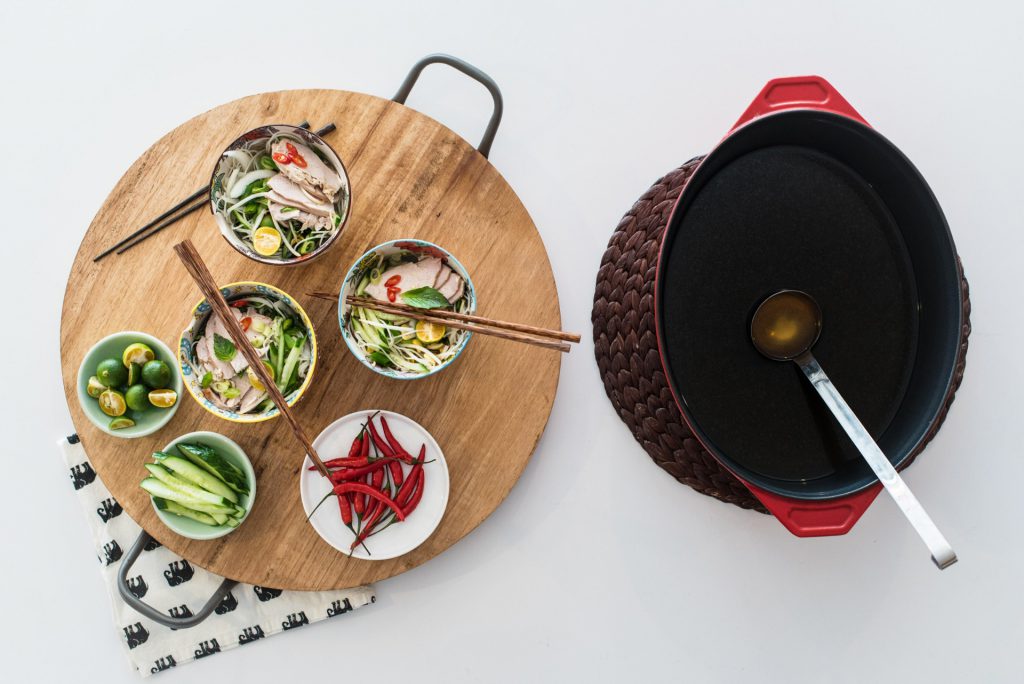 Vietnamese Turkey Pho Soup
Prep time: 5-10 minutes
Cook time: 30 minutes
Yield: 4-6 servings
Ingredients:
Soup base:
2 liters homemade

Turkey Bone Broth

1 bunch scallion, green tops only

1 stalk lemon grass

3 whole cloves garlic

1 thumb size nub of ginger root, grated

1 tbsp. light brown sugar

2 tbsp. fish sauce

1 tbsp. hot sauce
Serving bowl:
1 pack vermicelli noodles

1 lb leftover Vietnamese Spice-Rubbed Rubbed Turkey or any leftover turkey, sliced  

1 lb bean sprouts

1-4 chilies, thinly sliced

1 large cucumber, thinly sliced

Limes, quartered

1 large bunch Thai basil

Whites on the scallions, thinly sliced
Directions:
Place first eight ingredients into a pot and bring to a boil. This will create a delicious soup base. Reduce to simmer and cook for 20 minutes. Strain to remove solids.

Add uncooked noodles to large serving bowl, and top turkey and hot soup base. Allow to rest for 5 minutes. This will cook the noodles to the perfect texture. Top with remaining garnishes, serve and enjoy.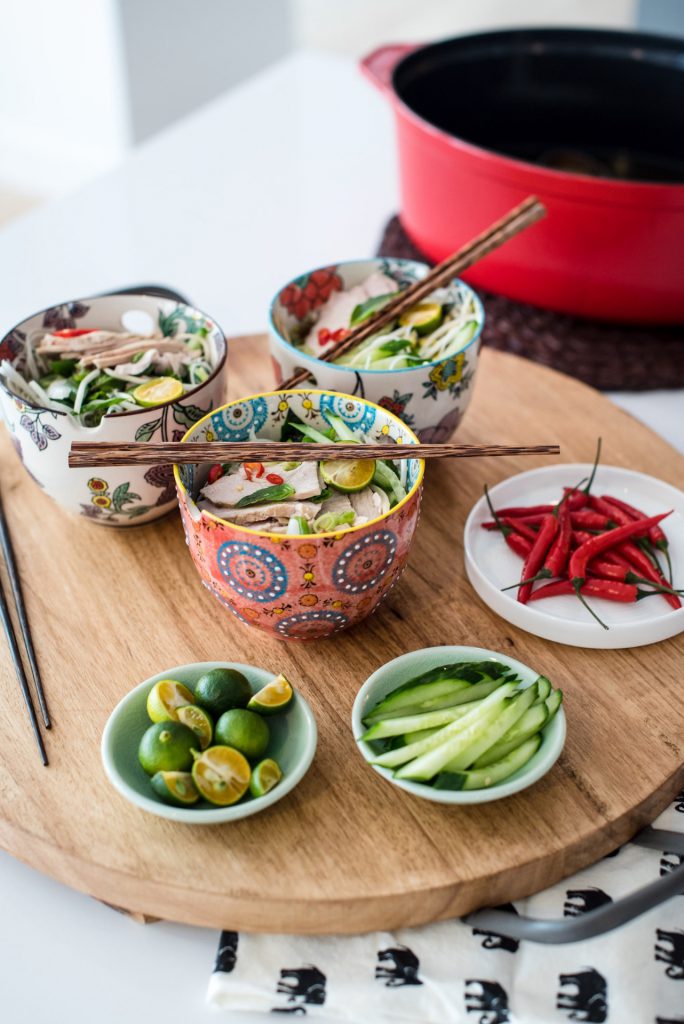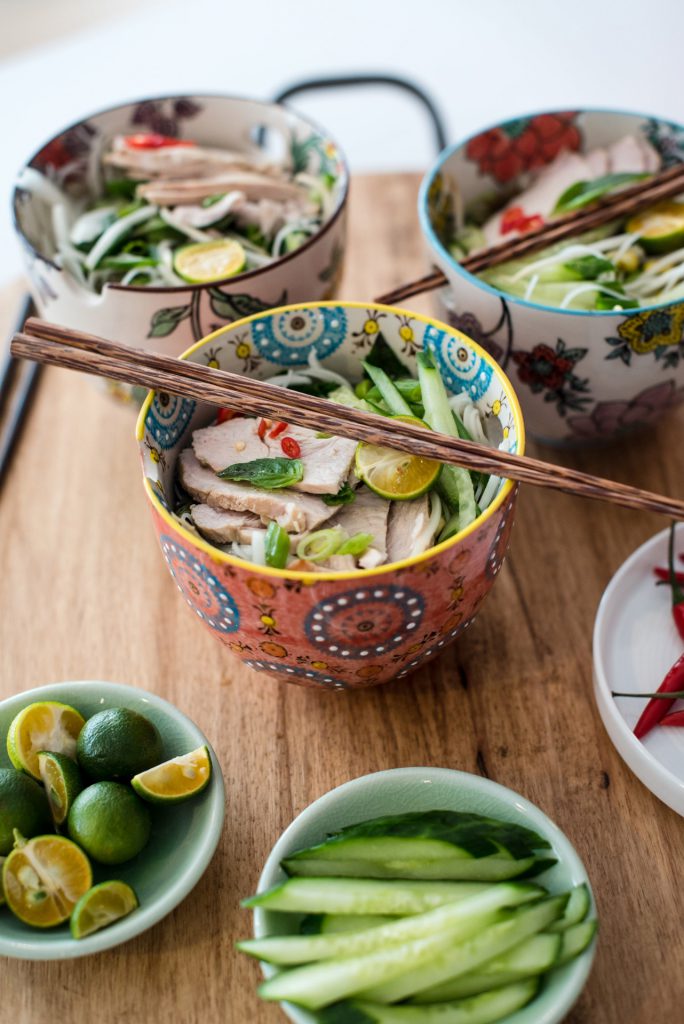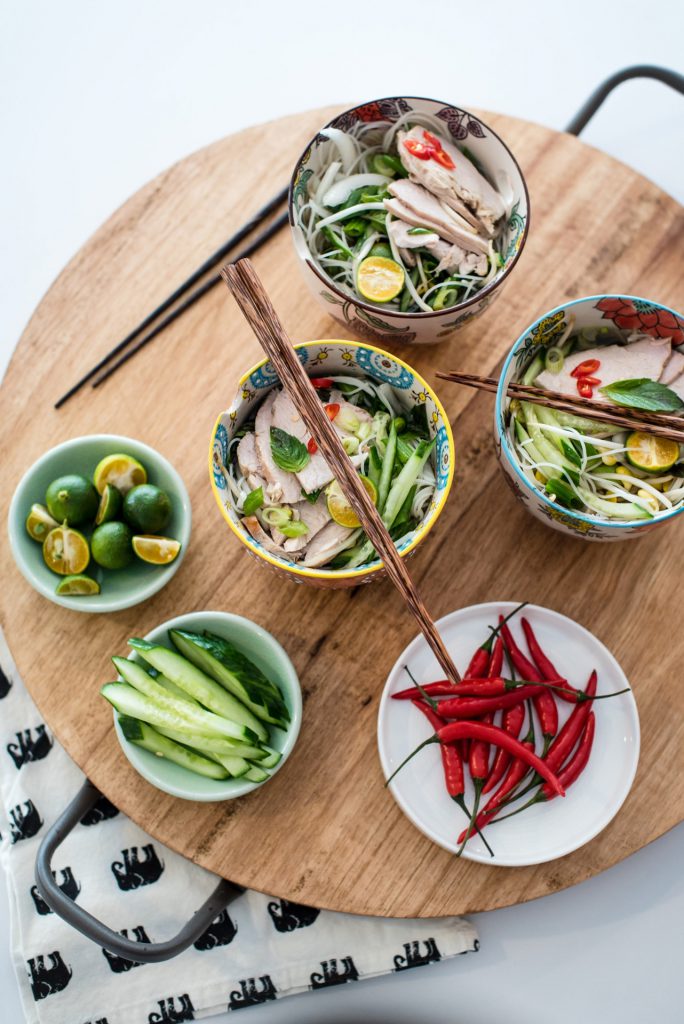 From brine to broth and everything in between, we had such a lovely time in the kitchen exploring all things turkey. A big thank you goes out to Chef David Omar and Alberta Turkey Producers for making this GetJoyfull adventure possible. We hope you enjoy these recipes and turkey tips. Keep an eye on our feeds later this week for a special feature on Turkey's with Cela and Farmer Scott Olson of Gary Olson Farms, until then don't forget to fill up on family time.