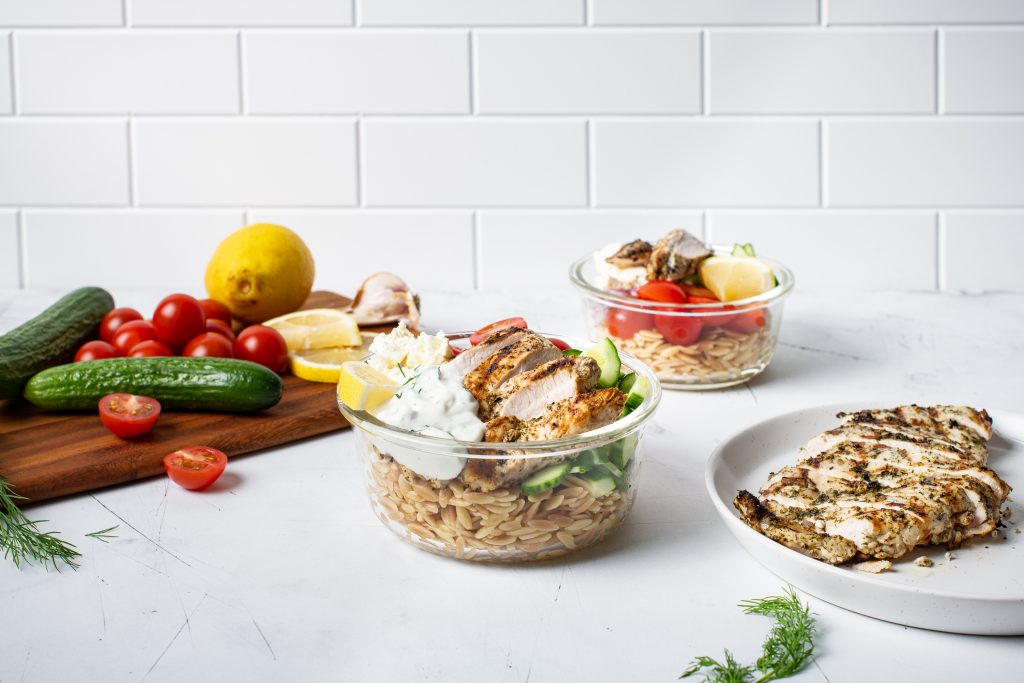 With another busy week ahead, Sunday marks meal prep day in the GetJoyfull kitchen. Happy pop blares on Spotify and some how, some way we all find a way to pitch in and pretend we can dance. Here's a scrumptious look at what we made this week!
Remember, there's no right or wrong way to meal prep. Do what works for you! For our fam jam, we find batch cooking one big meal each Sunday and prepping all of our snacks works best for us. Remi peels and grates veggies. Cela chops fruits and organizes nuts, yogurts, cheeses and other essential packaged snacks. Papa grills a feature protein and I take care of two or three sides. Our little Esme is still chef-in-training, but she's always down to taste test for quality control as we go. She takes after her Papa, lol.
This Sunday's meal prep recipe is loaded with fresh ingredients and fresh flavours. Our "Mediterranean-Inspired Chicken & Orzo Meal Prep Bowls" are everything this Mama loves to eat and more! Check out the recipe below.
Mediterranean-inspired Chicken & Orzo Meal Prep Bowls
---
Give your Sunday meal prep a Mediterranean twist with a fresh, colourful bowl of grilled garlic & herb chicken breast, tender orzo and fresh veggies. 
Ingredients:
Chicken & Marinade:
3 boneless skinless chicken breasts, flattened 

1 Tbsp olive oil 

2 cloves garlic, minced or 1 tsp garlic powder 

1 shallot, minced or 1 tsp onion powder 

2 Tbsp dried oregano

2 Tbsp dried basil

2 Tbsp dried dill 

½ lemon, juice

Salt & pepper to taste
Makes 6 Bowls 
Prep time: 30 minutes
Cook time: 20 minutes
Chicken breasts are popular because they are so lean and high in protein. But their goodness doesn't end there. White meat chicken also boasts zinc, potassium, vitamin B-6, niacin, and magnesium. All key nutrients in a healthy diet! [#partner]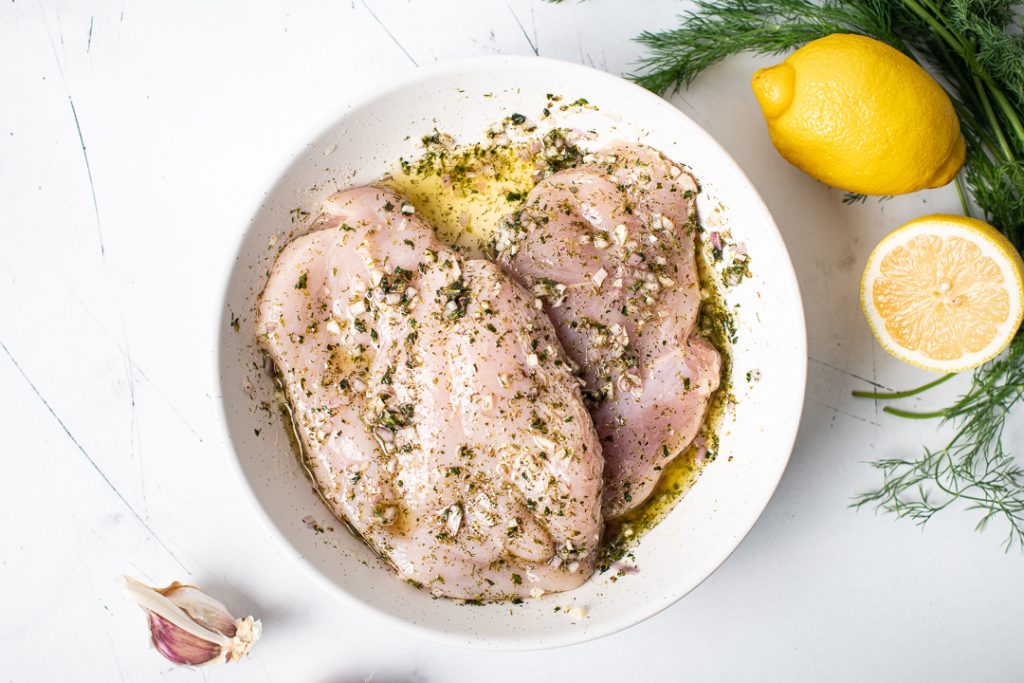 Orzo:
454 grams (1 box) orzo pasta

½ Tbsp (7.5 mL) olive oil 

5 cups low-sodium chicken broth 
Fresh Veggies:
2 English cucumbers, sliced and quartered

1 small red onion, finely diced 

3 cups cherry tomatoes, halved 
Garnishes:
¾ cup tzatziki or hummus

½ cup feta cheese, crumbled

1 lemon, cut into wedges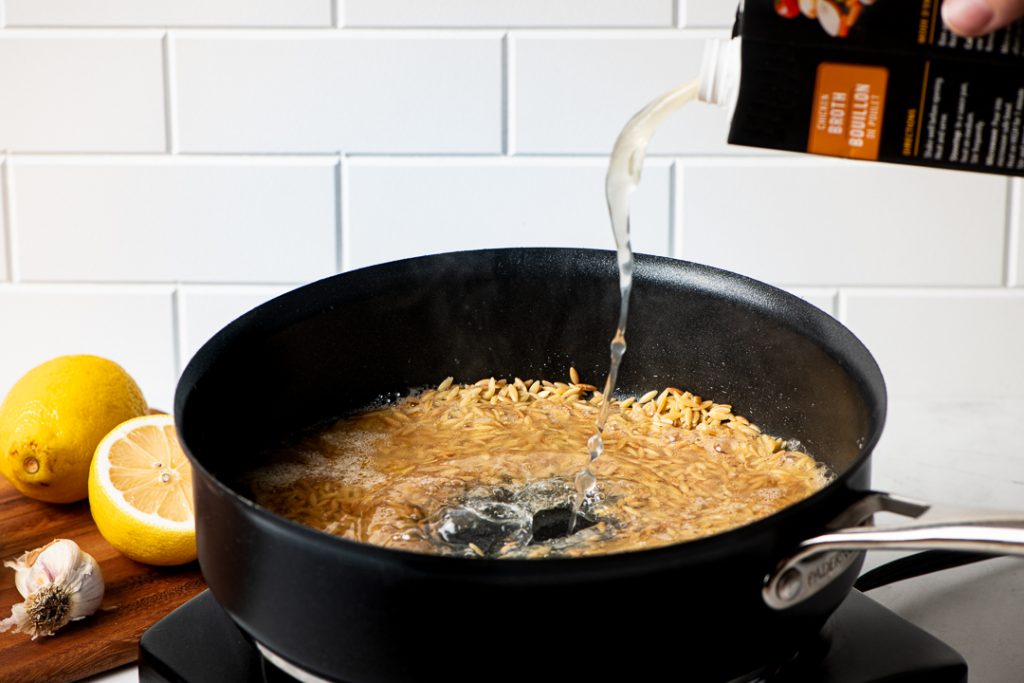 Directions:
Prepare marinade in a small bowl or medium ziploc bag. Add chicken breast and marinate for 30 minutes, or up to 24 hours. 

Preheat the grill to medium-high. Grill marinated chicken for 6 minutes per side, or completely until cooked. Remove from heat, set aside to rest for 5 minutes. Slice just before you're ready to plate meal prep bowls.

Prepare the orzo. Preheat a non-stick skillet over low-medium heat and add olive oil. Toast the uncooked Orzo for 5 minutes until lightly golden, stirring constantly. Add broth and cook as per package directions. Fluff with a fork before serving.

Divide ingredients and assemble meal prep bowls with orzo and chicken. Cover and refrigerate for up to 5 days. 

Heat individual meal prep bowls in the microwave for 3-4 minutes. Right before serving add ready prepared fresh veggies and garnishes of choice. Enjoy!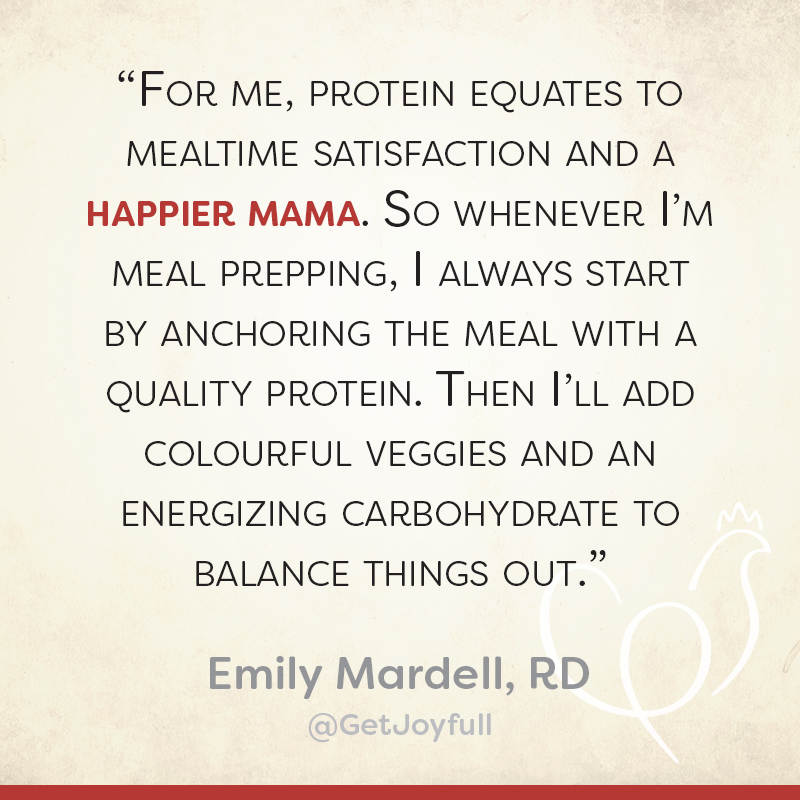 Heartfelt thanks to Alberta Chicken Producers for supporting the GetJoyfull movement, and for helping to make this post and recipe possible.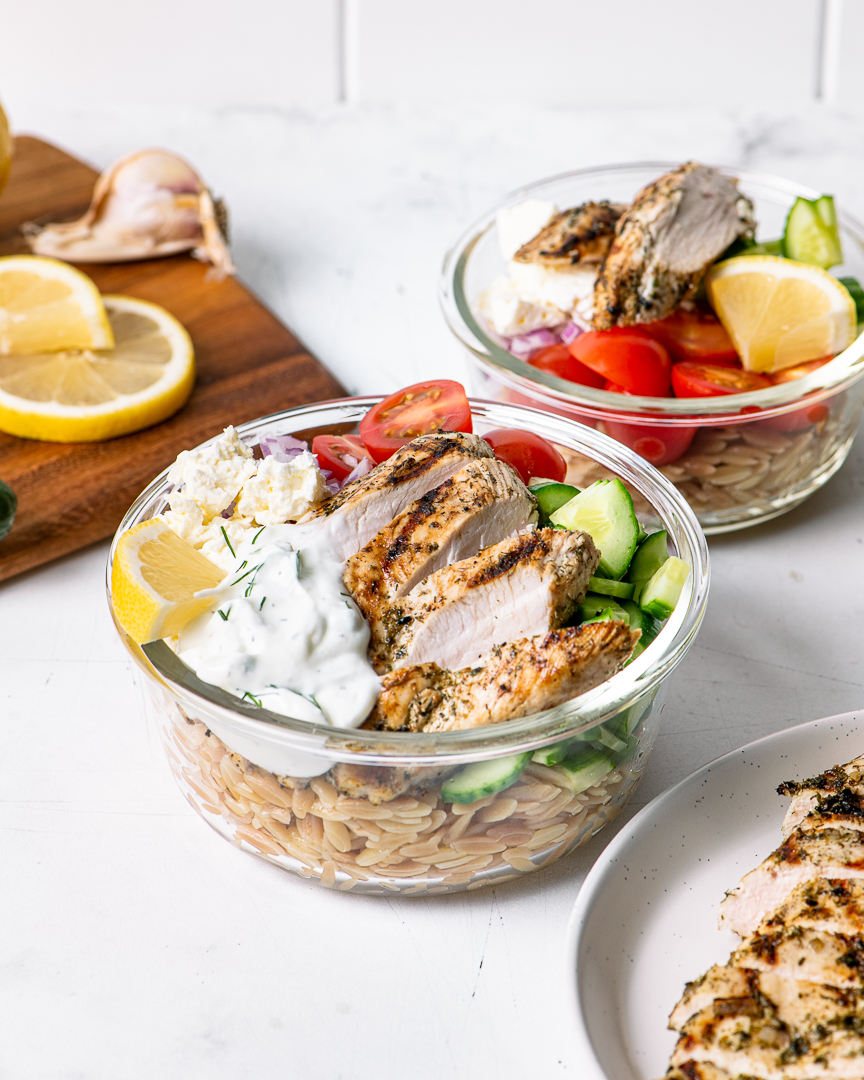 Take care, everyone.
Joyfully,
Emily 
Emily Mardell is a Registered Dietitian, busy mama of three and proud Alberta foodie. Emily is passionate about quality ingredients and creating delicious, nourishing recipes that bring families together. Follow her on social media @GetJoyfull or GetJoyfull.com for nutrition advice and tips to grow food joy and fill up on family time.