A Dietitian Mom's Guide to Navigating Meal Refusal
Hey there, fellow parents! I'm Emily Mardell, a registered dietitian, and a proud mom of three. Welcome to the GetJoyfull blog. A community of foodies who share a love for family, farming and food joy.
With Summer in full swing, our family schedule has been jam-packed with activities every day of the week. Not surprising, our mealtime routine has become a lot less, well, routine. This has led to more mix-ups like being over hungry, or not hungry at all when mealtime (finally) rolls around. 
When meals become less balanced and more erratic, kids are quick to let us know by showing more imbalance and unpredictability in their eating habits, too. Proof mealtime and meal-timing matters!
How is your child doing with navigating a new summer schedule?

Are you noticing changes in their hunger and/or eating habits?

Are you feeling extra heat in managing the WHAT, WHEN and WHERE of meals? 

What is working well with mealtime?

What is not working well with mealtime?

What can your family focus on this week to help get back on the food joy track?
The extra heat in our house lately has come from more frequent meal refusal. With Remi's soccer practices being over our usual dinner hour, he has to fuel-up well before we eat dinner, plus navigate reduced appetite after activity, which he personally experiences quite often. This means easy/no-cook meals, make-ahead meals and high-energy snacks are coming in clutch for this mama right now. I've also adapted to focus less on dinner as our main connection time, and time-shifted efforts to breakfast and bedtime snack. It's been a life-changer! 
Speaking of fast-fresh ideas, here's a snippet of meal ideas from this week's GetJoyfull menu!
---
RECIPE #1
Breakfast – Cottage Cheese Banana Oat Pancakes
Let's kick off the day with a nutritious and kid-friendly breakfast option!
Ingredients:
1 ripe banana

1 cup cottage cheese

1 cup rolled oats

2 whole eggs

1/2 teaspoon vanilla extract

1 teaspoon baking powder 

1/2 teaspoon ground cinnamon

Olive oil for cooking
Instructions:
In a blender, make a smooth pancake batter with mashed banana, cottage cheese, rolled oats, eggs, vanilla and cinnamon.

Heat oil in a non-stick pan over medium heat.

Pour the pancake batter onto the pan, forming pancakes.

Cook until golden brown on both sides.

Serve with a dollop of yogurt, fresh berries, and a drizzle of maple syrup.
---
RECIPE #2
Lunch – Black Bean & Veggie Quesadillas
For a quick and delicious lunch that sneaks in some veggies, try these scrumptious quesadillas!
Ingredients:
4 whole wheat tortillas

1 cup grated cheddar cheese

1 green bell pepper, finely chopped

1 cup frozen corn, thawed

1 cup black beans, rinsed and drained

Guacamole, Greek yogurt and salsa (optional sides)
Instructions:
Preheat a non-stick skillet over medium heat.

Place a tortilla in the skillet and sprinkle with grated cheese.

Layer with bell peppers, corn and black beans.

Fold the tortilla in half, pressing gently with a spatula.

Cook for a few minutes on each side until the cheese is melted and the tortilla is golden brown.

Repeat with the remaining tortillas and filling.

Serve with guacamole, Greek yogurt and salsa. 
---
RECIPE #3
Dinner – Air-fryer Tropical-Inspired Chicken and Fixin's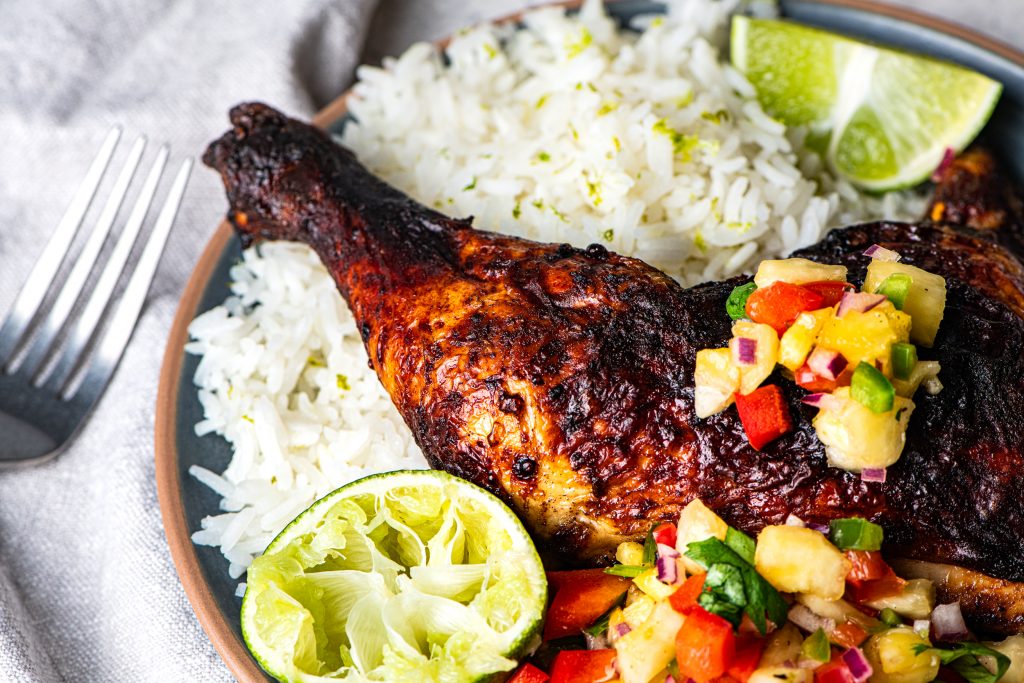 Thanks to local farmers and our friends at Alberta Chicken Producers we have access to fresh, delicious chicken cuts every week! On rainy summer Sunday's we love to make roasted chicken, but when it's sunny and hot we often break out the Air-fryer to make this tropical-inspired chicken that's just too good to resist! This salsa is absolutely delicious, stores for 5 days in the refrigerator and is a great recipe for older kids to practice their knife skills and help out with dinner prep.
Ingredients:
Chicken:
4 bone-in chicken leg & thigh combo pieces
Marinade:
¼ cup (60 mL) cold-pressed canola oil 

Juice of 2 fresh limes

2 Tbsp (30 mL) tamari

1 Tbsp (15 mL) Alberta honey 

3 garlic cloves, minced

1 Tbsp (15 mL) allspice

1 tsp (5 mL) onion powder

½ tsp (2.5 mL) ground nutmeg

½ tsp (2.5 mL) red pepper flakes
Directions: 
Add all ingredients into a medium bowl, or large ziploc bag. Mix thoroughly.

Add chicken, cover and refrigerate to marinate for 2-24 hours. 

Preheat the air-fryer to 400°F. Add chicken and set cooking time to 20-25 minutes. 
Tip: If you're more of a BBQ fan, this recipe is amazing on the grill. Preheat your grill to 375°F, and grill chicken for 12-15 minutes per side, or until it's fully cooked to an internal temp of 165°F.
---
RECIPE #4
Snack – Peanut Butter Banana Pops
These bite-sized snacks are perfect for busy days or as an after-school treat!
Ingredients:
2 ripe bananas, halved widthwise

½ cup chunky Peanut butter

¼ cup Hemp hearts

¼ cup mini chocolate chips

4 popsicle sticks
Instructions:
Take each banana half and coat with peanut butter.

Insert popsicle stick to create a banana popsicle. 

Roll each banana half in mixture of hemp hearts and mini chocolate chips

Repeat with the remaining banana halves.

Enjoy immediately or freeze for a refreshing frozen treat.
---
Meal refusal can be a big trigger for a lot of parents for a lot of different reasons. As parents, we want our children to grow and thrive as they're meant to and we know healthy eating contributes to that goal. However, research shows that pressuring a child to eat, even if they're hungry, creates more mealtime mayhem and inevitably kids actually eat less!
So, how do we empower eating well without pressure? The answer is "ROLL with it!" 
The GetJoyfull "R.O.L.L with it" approach:
The next time your child refuses to eat, remember to ROLL with it!
R is for REMIND:
Remind yourself that you're not responsible for getting your child to eat. Instead, focus on creating a food environment (What, When and Where of feeding) that supports food exploration and models healthy eating habits. 
O is for OFFER:
Without short-order cooking, offer one meal-time accommodation to your child. 
For example:
Offer to "time-shift" mealtime:
"You know your body best. Take a break. Come back to the table in 15 minutes. This will be a good time to check-in on your hunger before dinnertime is over."
Offer a deconstructed meal:
"Would you prefer to have the pasta sauce on the side instead?
Offer choice between two parent-selected items:

"Would you prefer raw carrots or cooked broccoli as your dinner veggie?"
If your child still refuses mealtime with your offered accommodation, calmly remind them that the kitchen is closed until the scheduled snack time and invite them to sit to visit!
L is for LISTEN:
Talk less, listen more. When your child refuses to eat it's not uncommon to get the urge to encourage or coerce them into eating. Instead, avoid food talk and shift the conversation to a topic your child can take the lead on talking about. "Tell me about that new game you learned to play at camp this week?" "If you could be any animal, what would you be?" etc.
Take heart. By prioritizing strategies for connection over pressure tactics at mealtime, you're helping to foster a healthier relationship with food for your child and your family.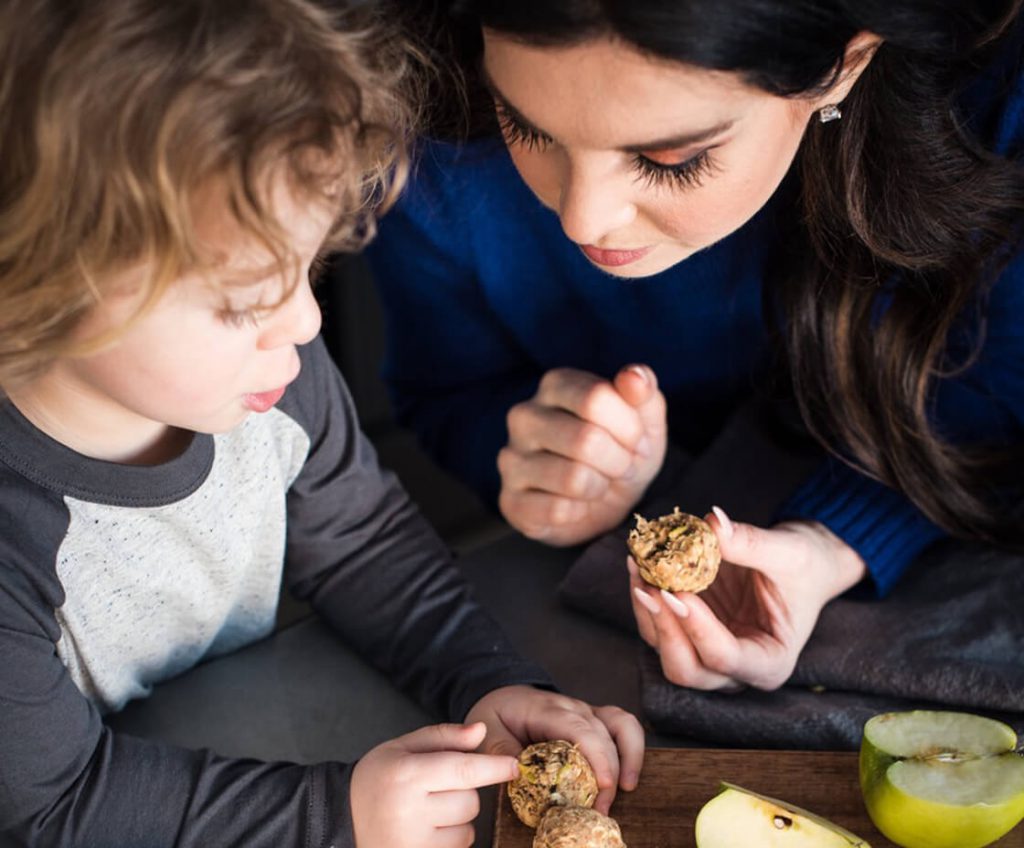 L is for LEARN:
Lastly, learn together! Reflect on the day. Fingers crossed you'll find a small win or two. If challenges are fuming, take heart in knowing that there's always a solution for every family feeding challenge. Take time to ask yourself some tough, but helpful questions, such as:
Are there any adjustments I/we can make to improve the home food environment, eating routine or family meal dynamic? 
Is dinner being served too close to afternoon snack?
How can I/we connect with my kids in the kitchen this week?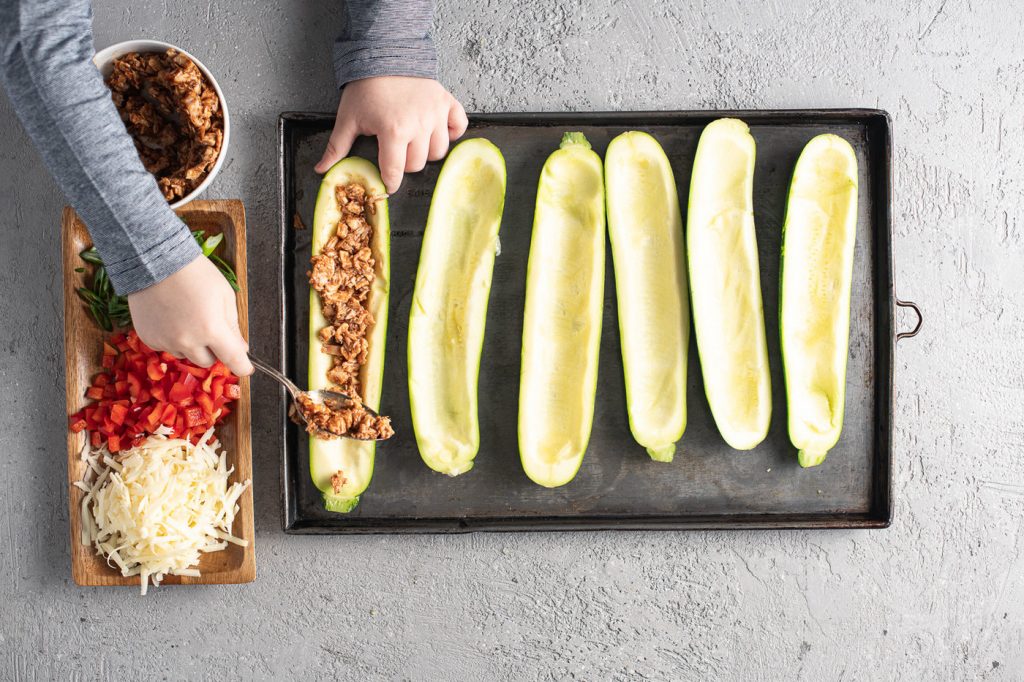 Are mealtime distractions, like screens negatively impacting mealtime?
Is there enough time allotted for mealtime/eating?
How can your partner/family better share the workload of family meals?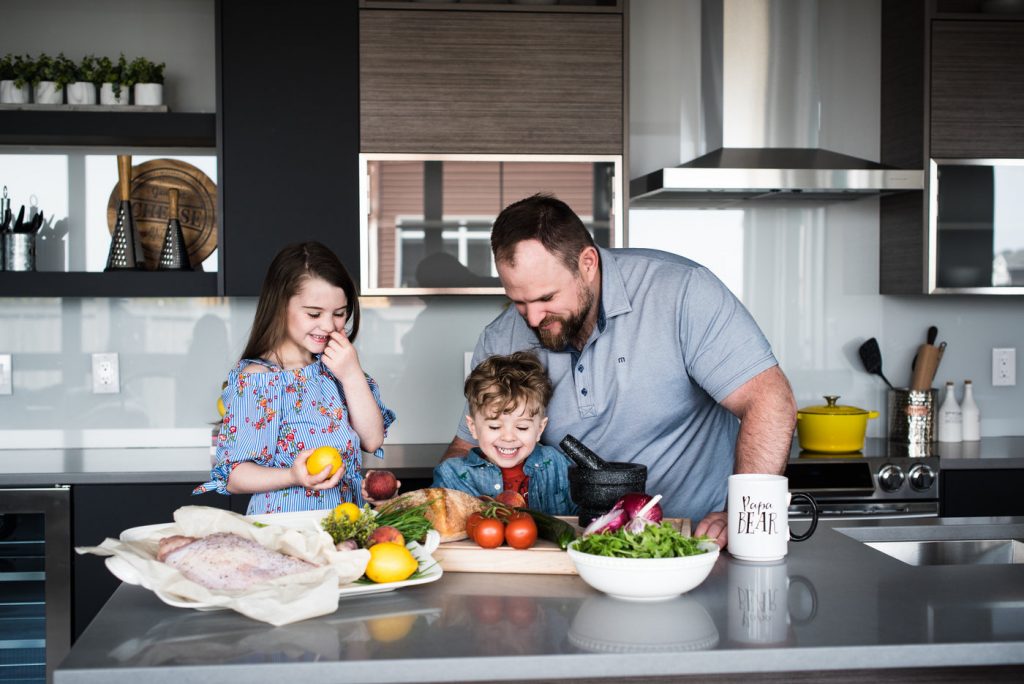 What other questions come to mind for you/your family?
For more picky eating support there are a few awesome resources I highly recommend and use myself.
Ellyn Satter Institute: Stop by the Ellyn Satter Institute website for resources, reads and real life strategies from the guru of family feeding and founder of the Division of Responsibility in Feeding, Ellyn Satter. Ellyn's book, "Feeding with Love and Good Sense" is a favourite and has a permanent home on my bookshelf.
Centre for Child & Family Nutrition: Connect with my dear colleague, Dietitian Sarah Remmer at the Centre for Child & Family Nutrition in Calgary for resources, counselling and recipes galore. Sarah's 'Mealtimes Solved' online course…is AMAZING. The modules and accompanying workbook are an absolute necessity in any picky eating toolkit.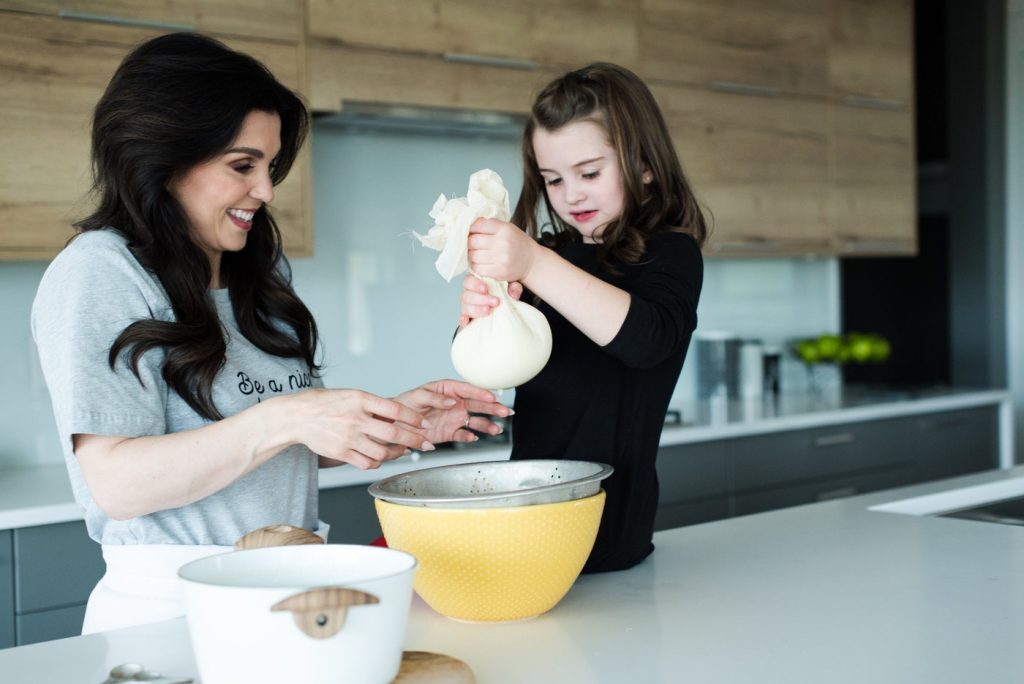 Let me know how it goes if you decide to give the GetJoyfull R.O.L.L approach a roll this summer. Be patient and persistent, friends. Most importantly, be compassionate to yourself along the way. We're all doing the best we can for the children love and know best, too.
We got this!
Stay tuned for more nutrition tips, recipes, and helpful hacks. Until next time!
Joyfully, 
Emily 
Emily Mardell is a Registered Dietitian, busy mama of three and proud Alberta foodie. Emily is passionate about quality ingredients and creating delicious, nourishing recipes that bring families together. Follow her on social media @GetJoyfull or GetJoyfull.com for nutrition advice and tips to grow food joy and fill up on family time.
Disclaimer: This post is sponsored by Alberta Chicken Producers, an organization that supports family chicken farms across Alberta, and promotes the health and nutrition benefits of chicken.