Yay! It's officially picnic season.
By the time May rolls around, we're more than ready to venture out, find a grassy hill and set up the first picnic of the year. Kids really enjoy eating outside, and while the weather is hit or miss this month, you're bound to catch a day or two that's just perfect for a picnic! 
"Nowadays, family fun may feel a little out of reach in some ways, but a picnic is something we can all do to keep our little ones happy and entertained. At least for an hour or two, lol!" 
Picnics don't have to be fussy, or fancy. But they sure do have to be yummy! For us, the best picnic recipes are portable, kid-friendly and packed with a little surprise. Cela's "Peppercorn Chicken Picnic Pockets" are a great example! These little pockets of deliciousness are bursting with the classic combo of chicken and ranch, but also have pops of green goodness from avocado and spinach.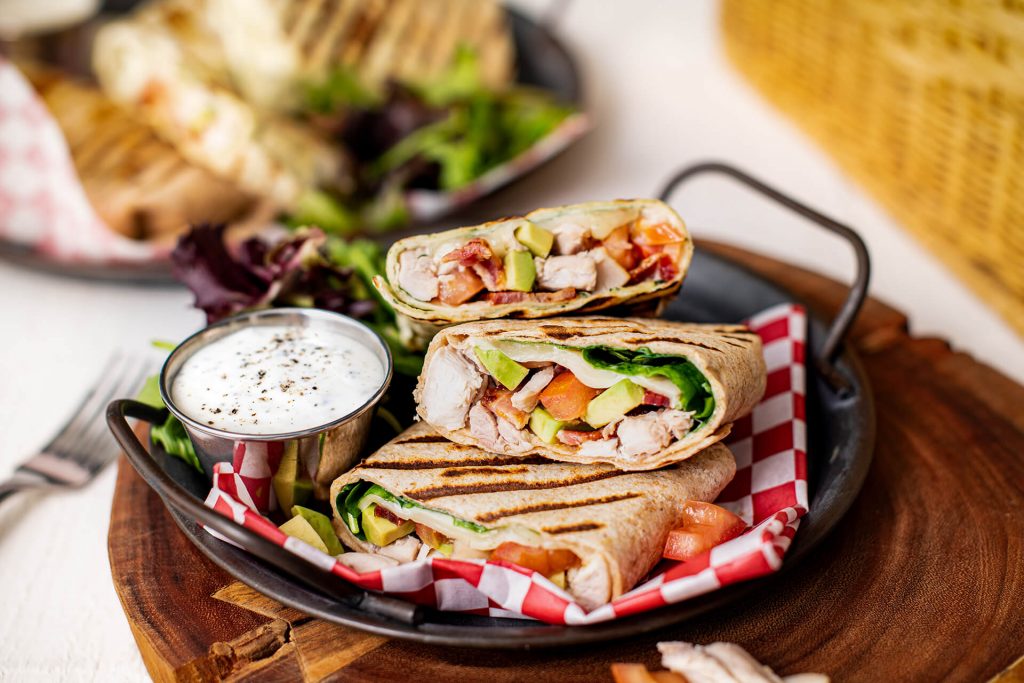 GetJoyfull picnics always include a fun, handheld lunch. Along with a wagon full of playtime essentials like frisbees, baseball gloves, bubbles and books. My kids love meals that they can help make and hold in their little hands to enjoy. Some days it's just raw veggies and a granola bar, but other days we go all out and make something special like our picnic pockets. They pack protein, veggies and healthy fats all in one happy place. Check out the recipe below!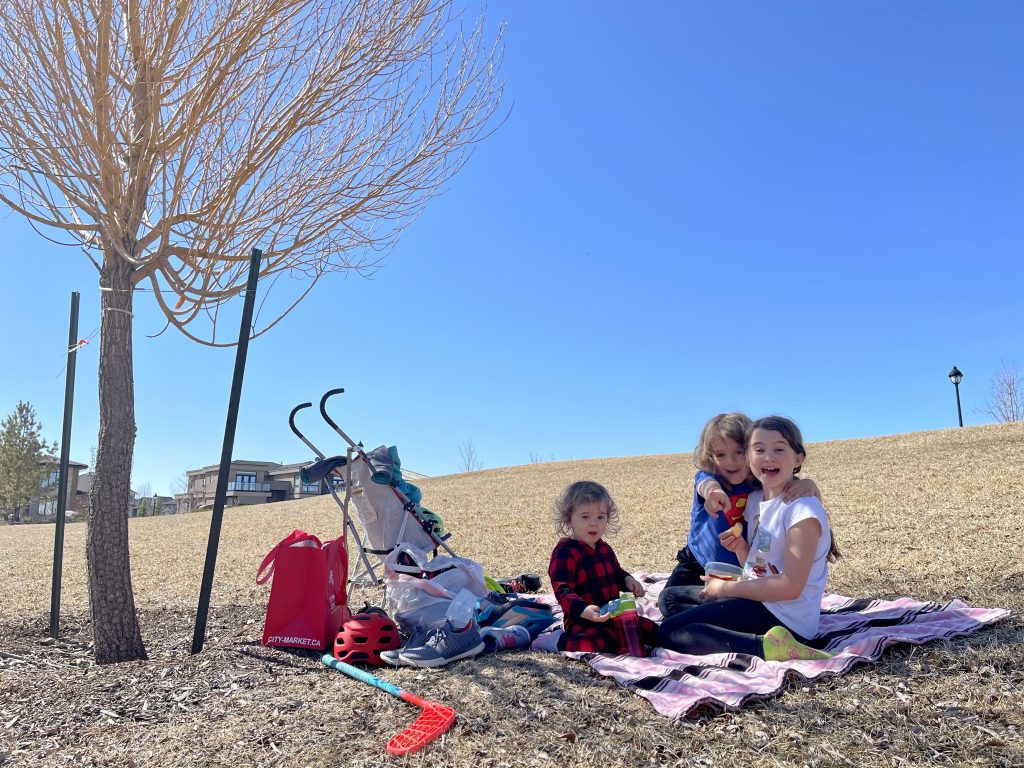 Helping kids stay happy and healthy is a big part of what we do here on the GetJoyfull blog. We believe in the power of food to bring people together and see first hand how it keeps families well-nourished and connected. Check out the happy faces above! Oh, my. heart.
So when we found out our friends Alberta Chicken Producers were sponsoring the Teddy Bear Fun Fest, in support of the Stollery Children's Hospital, we jumped at the chance to help out, too. 
The Teddy Bear Fun Fest kicks off May 8-14 and is going VIRTUAL. It might just be best one yet!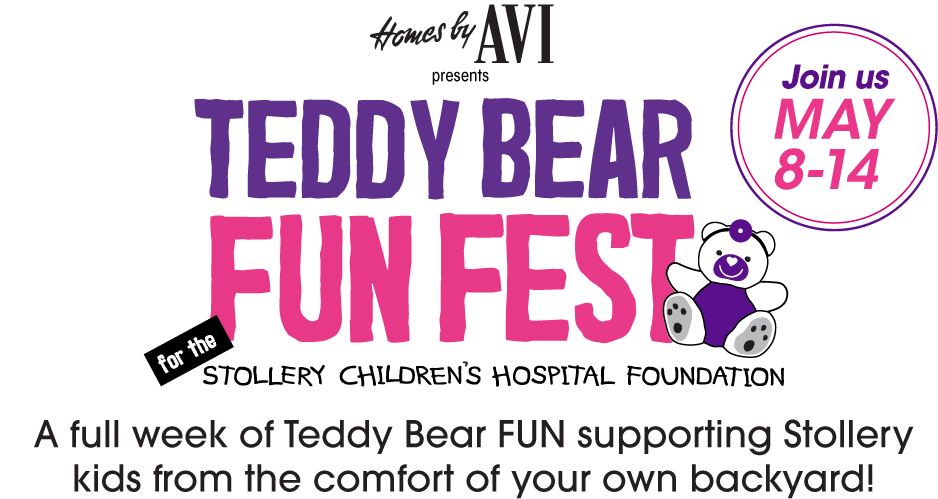 Here's how you can join us! 
On May 12th we are taking you back to the OG of viral dances…the chicken dance! Grab your family and record yourselves doing the chicken dance; then share it to your social media and tag @getjoyfull and @albertachicken. When we get 50 dance videos, Alberta Chicken Producers will donate $5000 to the Stollery Hospital Foundation. Not bad for a little chicken dance right?
When you're all done dancing, lol, check out our "Family Fun Checklist" for more ideas to fill up on family time this month. Be sure to download the blank template, and create your very own, too!
May Family Fun Checklist!
Download a blank template and personalize it for your family!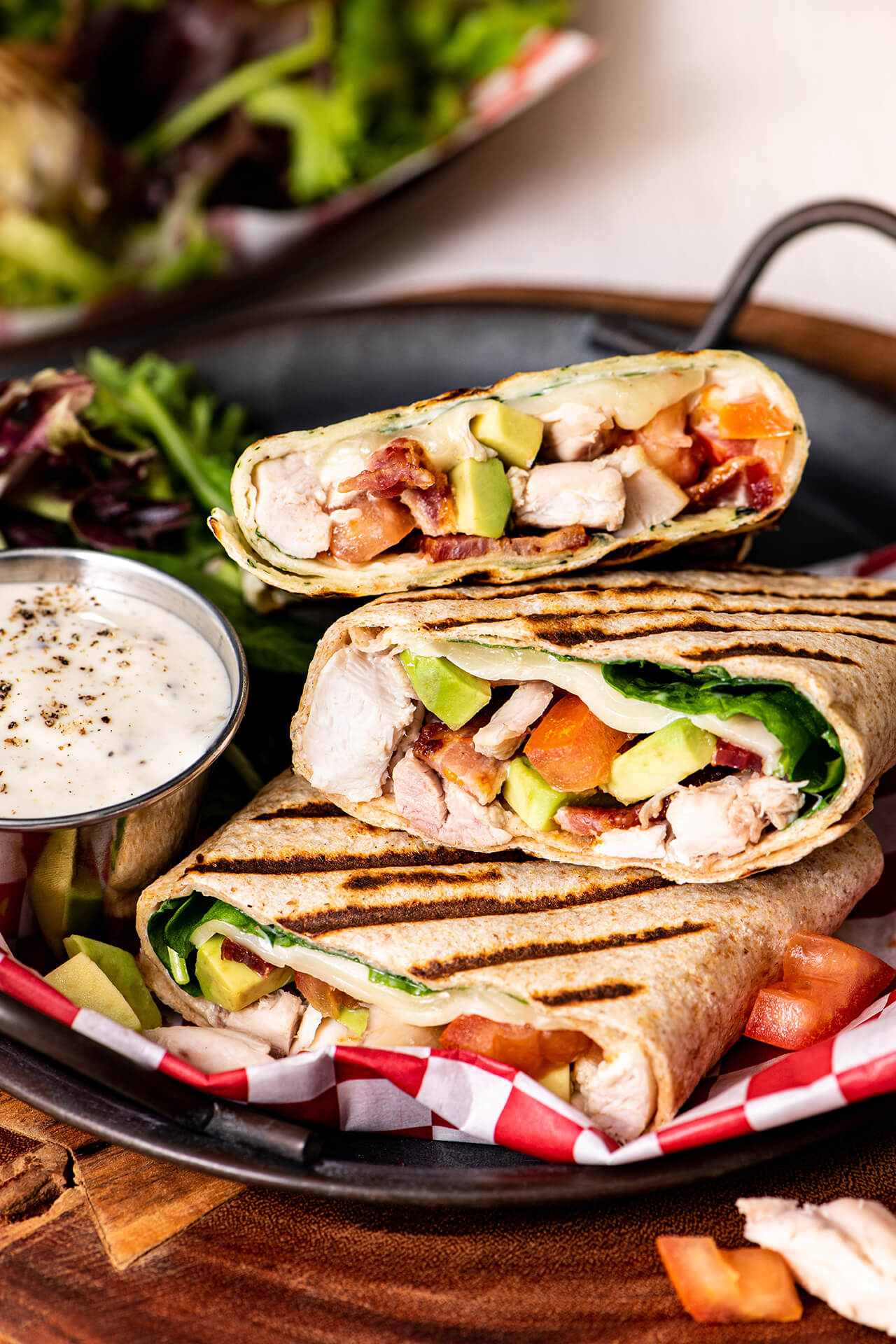 ---
Cela's Peppercorn Chicken Picnic Pockets
Prep time: 10 minutes
Cook time: 5 minutes
Serves: 4
Ingredients:
4, 10" whole-grain tortilla wraps

2, 4 oz cooked chicken breasts, cubed

2 rashers of cooked thick cut bacon, chopped

4, 20 g slices of havarti cheese (We love herb & garlic, or jalapeno!) 

1 ripe medium avocado, peeled and diced

2 roma tomatoes, diced 

2 handfuls baby spinach 

4, 10" whole-grain tortilla wraps
Directions:
Gather your ingredients and get ready to make your picnic wraps. There are no hard rules, but here is how we like to assemble them! 
On a clean surface, lay out your tortilla wraps. Add havarti to each tortilla, divide cubed chicken, tomato, avocado and bacon and add those, too. 

Preheat a non-stick grill pan on medium-high.

Finish off the wrap filling with fresh baby spinach and a drizzle of peppercorn ranch.

Fold in the tortilla sides and fold again until all ingredients are tucked into a pocket-style wrap. 

Fold side down, add wraps to grill pan and heat for 1 minute per side, until grill marks start to show and the havarti melts. 

To serve, cut in half and enjoy warm, to at room temperature within an hour.

Wanna pack up for a picnic? Wrap the pockets in parchment paper and go!
Cela's Tip:
Peppercorn Chicken Picnic Pockets are awesome with

 apple slices and a chocolate chip cookie, or two. 
Grilled to perfection, these picnic pockets are a classic combo of ingredients sure to bring both big and little kids, happily, to the picnic blanket. You're gonna love them! 
Heartfelt thanks to Alberta Chicken Producers for supporting the GetJoyfull movement and community initiatives that help families in need like the Teddy Bear Fun Fest!
Take care, everyone.
Joyfully,
Emily
Emily Mardell is a Registered Dietitian, busy mama of three and proud Alberta foodie. Emily is passionate about quality ingredients and creating delicious, nourishing recipes that bring families together. Follow her on social media @GetJoyfull or GetJoyfull.com for nutrition advice and tips to grow food joy and fill up on family time.