A lush bank of forest surrounds the family farm, tree nursery, greenhouse and cut flower garden at Birchwood Meadows. Only a few minutes north of the city, this little slice of paradise could not feel farther away from anything else. Our host, local designer Cory Christopher and his mom Debbie warmly welcome us in as Cela explores and gets excited to play in the dirt. We're visiting to tap into all of our senses and really become mindful about the foods we eat.
On this day we've come to build a sensory garden, which features different plants and elements that play into all of the five senses: Smell, sight, touch, taste and sound. These sensory container gardens are low maintenance, don't take up a lot of space if you're working with even small patio or balcony, and are a great way to connect with the world around us and the food we eat in a mindful and meaningful way. Cory recommends selecting plants of various heights and colour to give the container some depth. Here are a few of Cory's recommended plant options for all the different senses.
Smell: plants live lavender and mint have a great aroma
Sight: Ornamental basil also belongs to the aromatic family, but it's visual presence is quite stunning. Other flower plants like pansies also make a nice edition.
Touch: Plants like lamb's ears or even some succulents that have a velvet soft texture are great for the sense of touch.
Taste: Edible elements like strawberries and lettuce make a lovely add to any sensory garden.
Sound: Fun additions like bells, or even wind chimes will finish off your garden with a whimsical twist.
Being out in nature and planting juicy strawberries can certainly work up an appetite! These Bird Nest Tarts with yogurt and berry filling are a great summer recipe to make with kids any time of day!
Bird Nest Tarts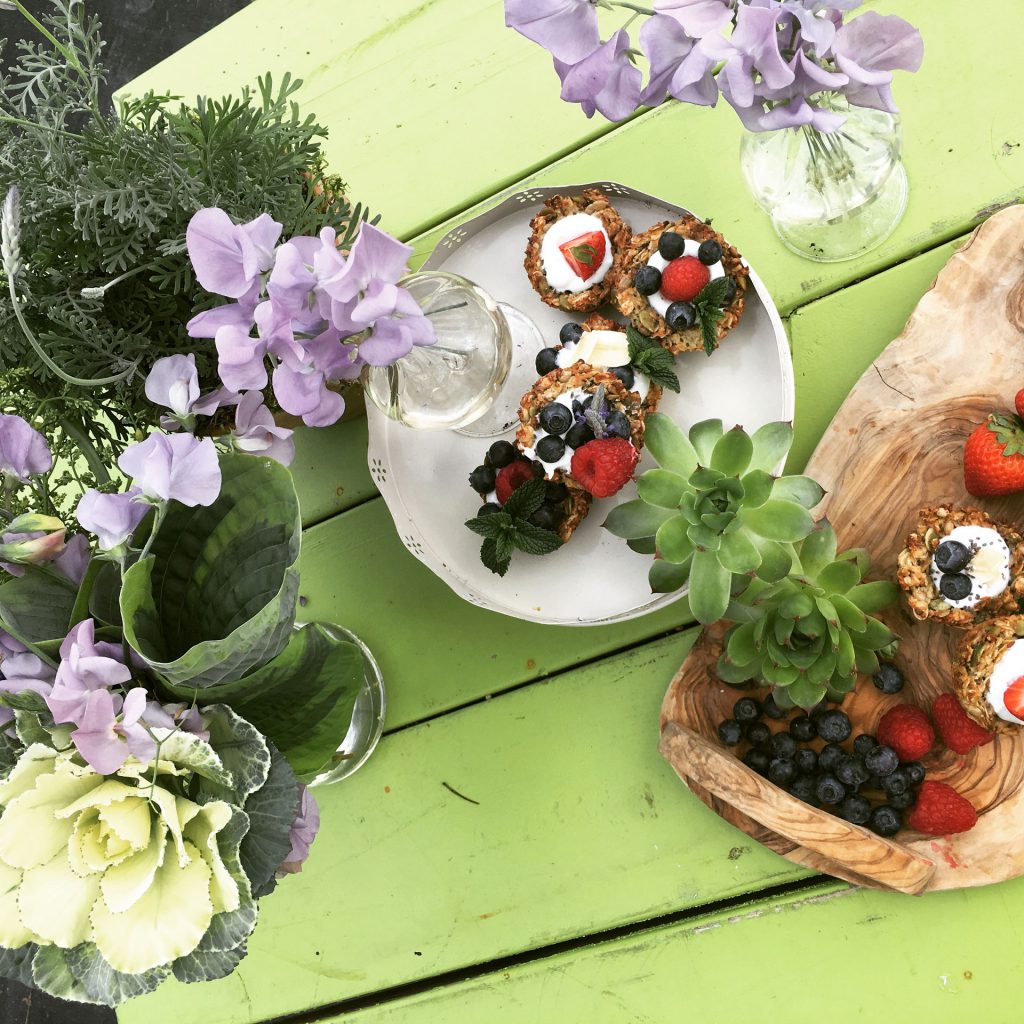 Ingredients:
Crust:
1 cup rolled oats
2 T sunflower seeds
2 T pumpkin seeds
1 T chia seeds
1 tsp. cinnamon
1/4 cup flaked coconut
1/3 cup almond butter
1 T coconut oil
2 T honey
Filling:
1 cup Greek yogurt
1 T honey
Garnish:
Fresh seasonal berries & mint.
Directions:
Preheat the oven to 350oF.
Add rolled oats, cinnamon, seeds and coconut to food processor and pulse until crumb consistency.
Melt nut butter, honey and coconut oil in the microwave, for 30 seconds, and stir. Add wet ingredients to crumb mixture and pulse again until everything is well combined.
Option: Keep it simple! For a more textured bird-nest-like tart forgo the food processor and simply add all ingredients to a bowl with the warmed coconut oil-honey-nut butter mixture, and stir with a wooden spoon to combine.
Lightly grease four mini tart tins. Use a tart pan with a removable bottom, or silicone muffin cups. Divide crust mixture between the four tins and using the back of a spoon press down firmly on the mixture to ensure that it all sticks together.
Bake tarts in the oven for 8 – 10 minutes. The edges should be golden.
Allow tarts to cool for 15 minutes. Fill with honey-infused yogurt, or a homemade lemon curd. Top with fresh seasonal berries & mint.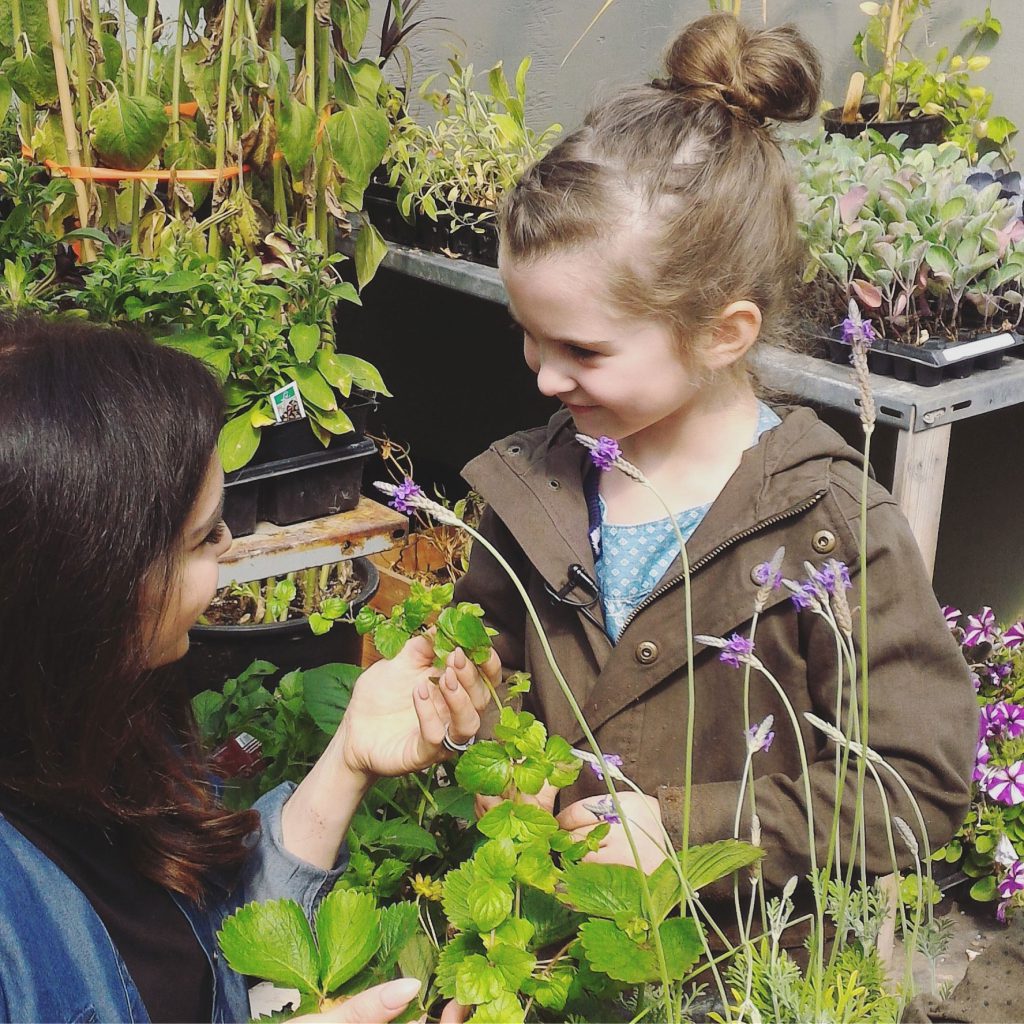 We had such a lovely time exploring, planting and visiting with Cory Christopher and his family out at Birchwood Meadows. It's so nice to escape from city-life from time to time and reconnect with nature and all of our senses. Be sure to take even a few minutes this week to Fill up on Family Time everyone!