Time to ready your twirling forks – February 7 is National Fettuccine Alfredo Day! Tender pasta in a cheesy cream sauce. It's no wonder this dish is a favourite among families and foodies alike. Fettuccine Alfredo was created in 1908 by Italian Restaurateur Alfredo di Lelio when his wife lost her appetite after giving birth. She fell in love with the dish and encouraged him to put it on the menu at his restaurant in Rome. Today it is one of the most popular pasta dishes around the world and is often enjoyed with colourful veggies or proteins, like seafood and chicken.
I'm a big fan of quick and deliciously fresh recipes. Who isn't!? On a weekly basis, you'll find me tucked away in the cookbook aisle, or perusing Instagram for family meal ideas. Sometimes I even catch myself, wistfully gazing into my fridge hoping dinner will magically appear. It's yet to happen! But you've been there too, right? It's for this reason I try to keep dinner ideas fresh, seasonal and vibrant. Thankfully, when you find a homerun recipe, like Fettuccine Alfredo, the Getjoyfull moments that follow make it all worthwhile.
In the Mardell household, February's winning recipe has to be 3-Cheese Mediterranean Alfredo, which debuted just in time for #FettuccineAlfredoDay. It's not only ooey, gooey delicious, but it's packed with fiber-rich vegetables. Better still, we went a #getjoyfull step further and made our own pasta! After learning how to make homemade fettuccine with The Ruby Apron founder and chef, Kaelin Whittaker, Cela and I have been experimenting with a bunch of delicious pasta recipes.
It's important to get our little ones involved in the kitchen. Not only does it help curb picky eating, but hands-on fun in the kitchen empowers creativity, grows mindfulness and cultivates food joy. Instilling cooking skills has been shown to offer many benefits. By giving kids the opportunity to grate cheese for an alfredo sauce or chop herbs using a guarded knife like this, we inspire confidence and curiosity that extends far beyond the kitchen.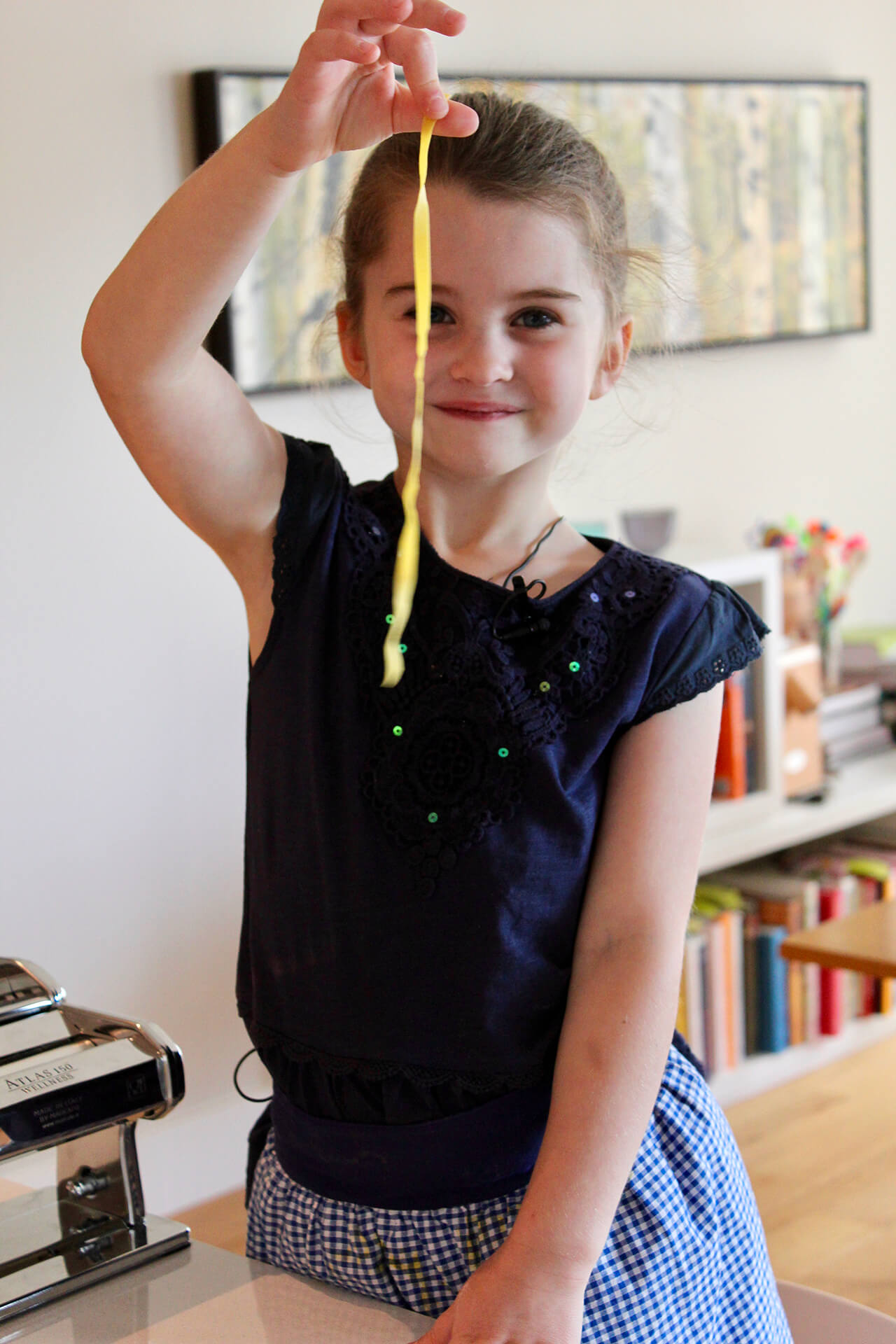 I love the simplicity of a three-ingredient recipe that allows your kids to roll up their sleeves and get involved in all of the mess and joy that is cooking. Here are a few tips to ensure your pasta is packing a proper punch of healthy components:
Get hands-on. Homemade pasta has three simple ingredients – eggs, flour and salt. The egg yolks add a vibrant beautiful color and boost of protein!
Power with pulses. Try noodles made from lentil, chickpea or bean-based flour. They're great for soups and stews, and are bursting with iron.
Make it creamy. Baked pasta dishes made with low-fat milk, maybe a little roasted garlic and aged cheese are a fail-proof family meal. Cooking pasta in milk is a great way to add bone-building nutrients like calcium and vitamin D.
This delicious family-friendly dish is loaded with a rainbow of Mediterranean veggies. Sun-dried tomatoes, Feta and oregano add a burst flavour and a zingy homemade Alfredo sauce take this bake to next level of comfort food. Enjoy!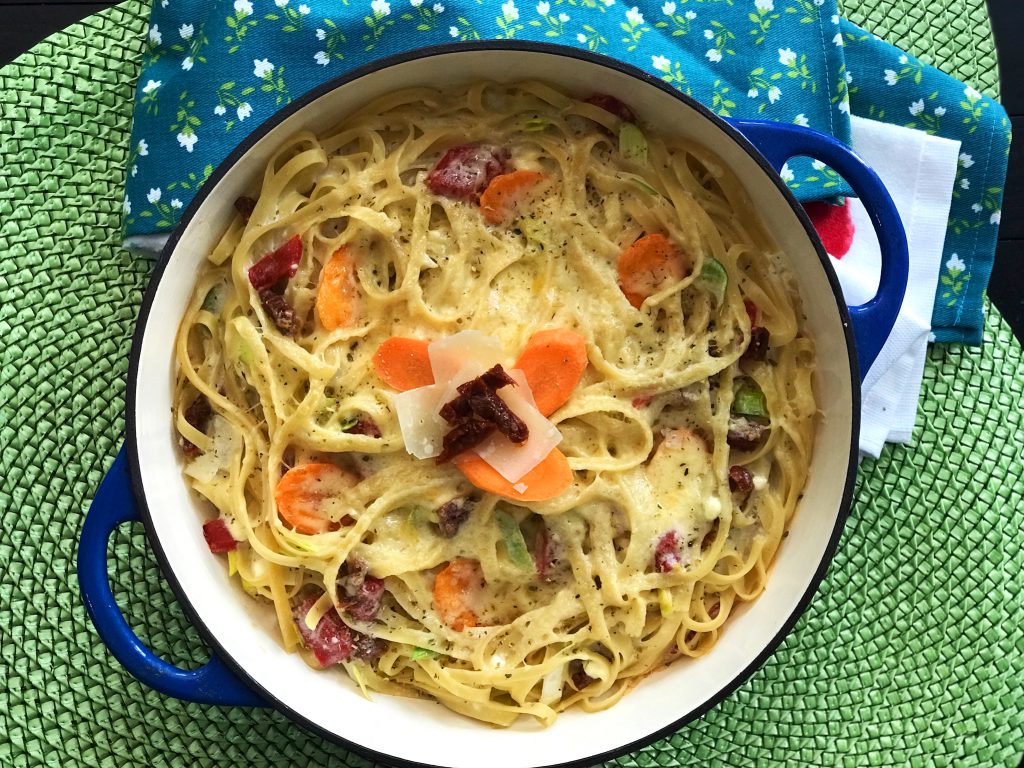 Full recipe available here: http://albertamilk.com/recipes/3-cheese-mediterranean-alfredo/
Thanks again to Alberta Milk for supporting the GetJoyfull movement, and partnering with us to bring this, and other delicious recipes to life!
Be sure to share your favourite family recipes and Getjoyfull moments with us. It's fills our hearts to see how you fill up on family time!