I grew up in a community where you never really called ahead before you visited someone. You just packed up a little basket of goodies, pulled on your boots and showed up on their doorstep ready for a few laughs and a good "yarn" or two. This last leg of our most recent GetJoyfull trip to Newfoundland is all about just that. A truth that food is more than just fuel — food is community. Food is making an extra casserole to take over to a neighbor, it's going out of your way to do a good deed – just because. Food does so much more for us than just fill our bellies, in my family it's the vessel for sharing everything that is good.
In these hyper-scheduled, over-stimulated and ultra-busy lives so many of us lead – all of that can sometimes get in the way of everyday connection. Of showing up in person when someone is in need with a basket of food in hand and a Kleenex box in the other. Or going out of your way to bring your friend her favourite bottle of vino on her birthday, only to share a glass (or two) and split a gut laughing at all your inside jokes. It's an experience captured perfectly captured by the saying 'I dies at you' – and for your enjoyment another Newfoundland language lesson courtesy Newfoundland & Labrador Tourism:
Inspired by those same feelings of sharing and community – we deliver a basket of bottled moose, homemade partridgeberry jam, my Great-Grandmother's boiled-raisin cake, and mustard pickles to a group working hard to restore an old church a short dory ride away. This cake recipe has been enjoyed for five generations. I've yet to understand why it's coined "boiled," when it is baked — lol. I fondly remember making it with GiGi time and time again growing up. Baked in a heirloom cake pan much like this one. GiGi also makes a killer brown-sugar rum sauce to serve with it, but that recipe remains top secret! Regardless, this cake is the perfect packable treat to fill-up hungry bellies, and warm-up hearts. Works. Every. Time.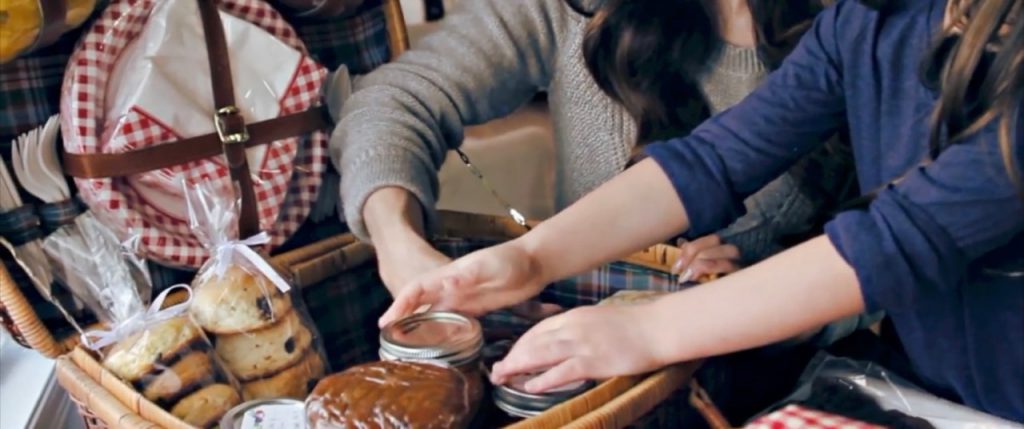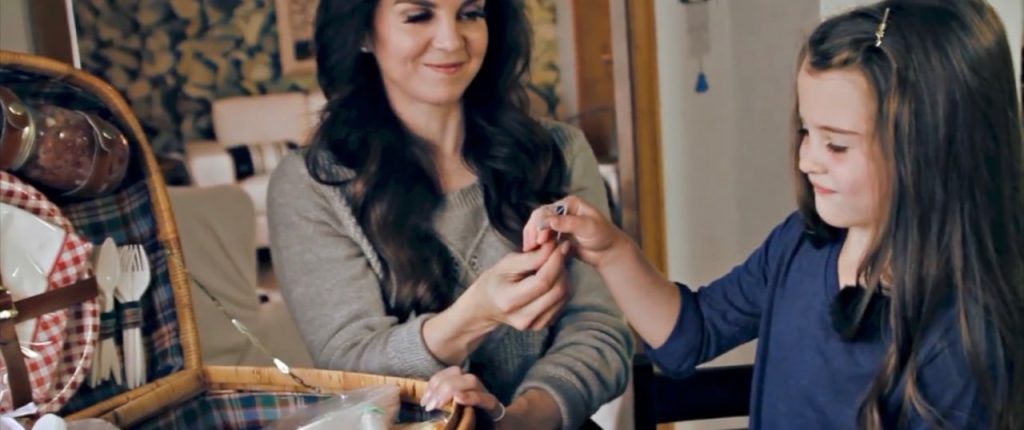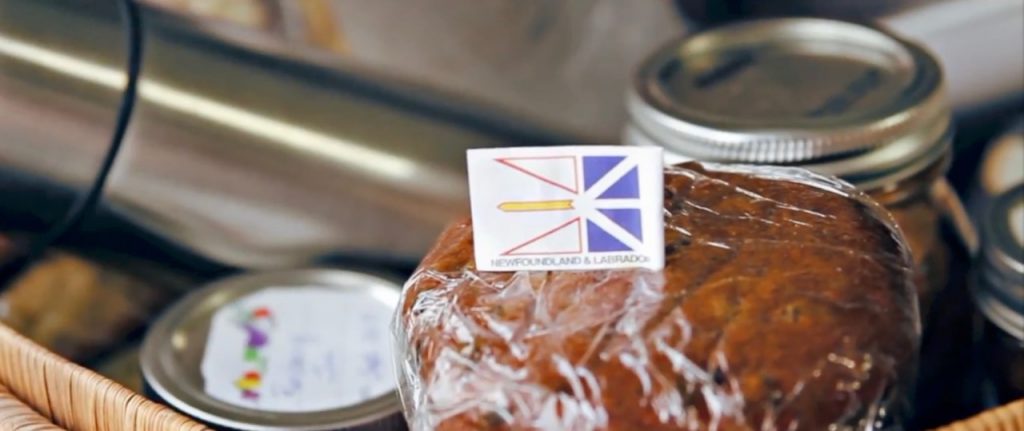 Boiled-Raisin Cake
Ingredients:
     

3 cups water

     

1/2 lb. butter

     

1 egg

     

2 cups raisins

     

2 tsp. baking soda

     

3 cups flour

     

1 cup sugar

     

1 tsp. cloves

     

1 tsp. cinnamon

     

1/2 cup molasses
Directions:
Preheat oven to 350 F.

Bring water, butter, sugar, molasses, cloves, cinnamon and raisins to a boil and continue to boil for 15 minutes. Let cool.

Beat egg and add to above ingredients. Add flour and soda. Mix well.

Pour batter into greased tube or bundt pan.

Bake for one hour. Cool and enjoy.
Built in 1857, and only a ten-minute dory ride away from mom's summer home in Rose Blanche, the church still stands, perched proudly a top a peak on the edge of the resettled community of Petites. The Breakenridge family took the project on to save this little time capsule and bring it back to its former glory. It's impossible not to be inspired to do more in your own community after being in the company of John and Julia Breakenridge. Two people devoted to giving back, and supported by many others. Whether it's volunteering at a food bank or hosting a community potluck we all have the capacity to use food as a vehicle to connect to others. So, next time you make casserole, double the recipe and deliver it to a friend, or share the apples off your tree with neighbour who loves to make jam. It's these moments of kindness that can help bring us closer together – and strengthen the communities we all call home.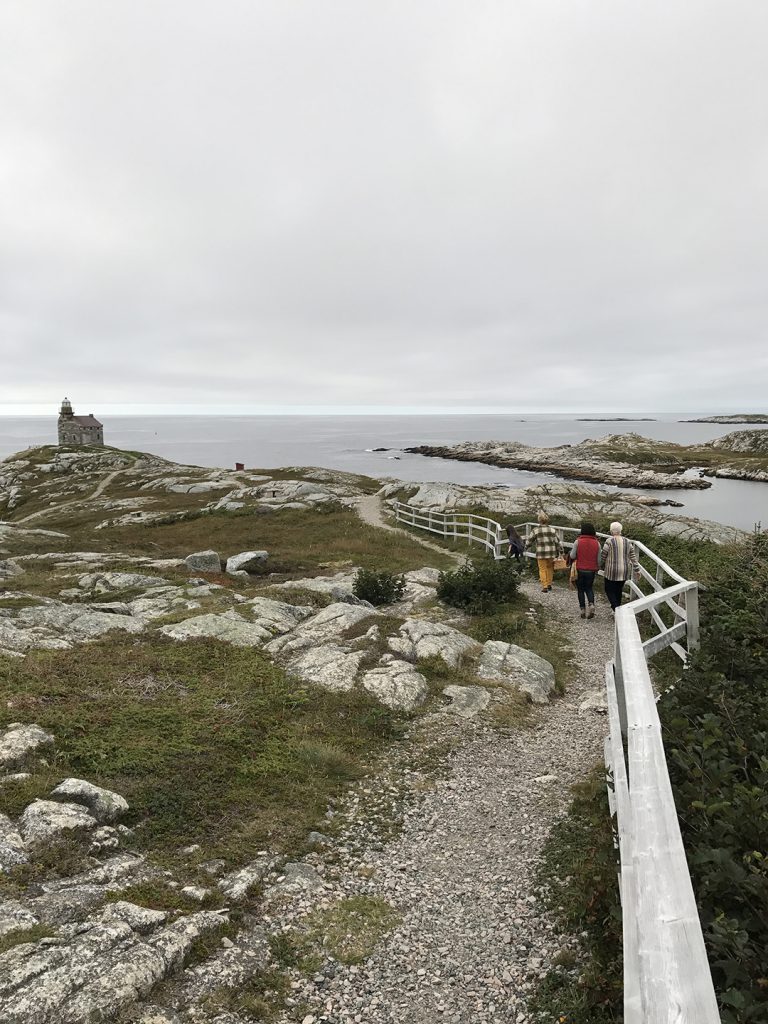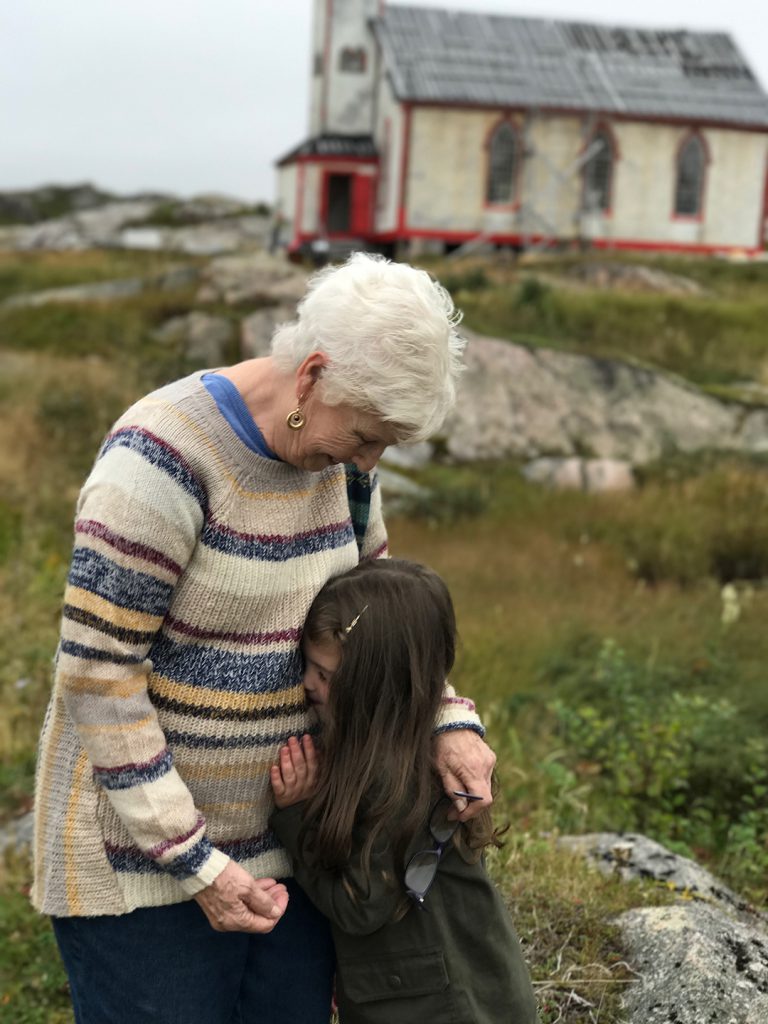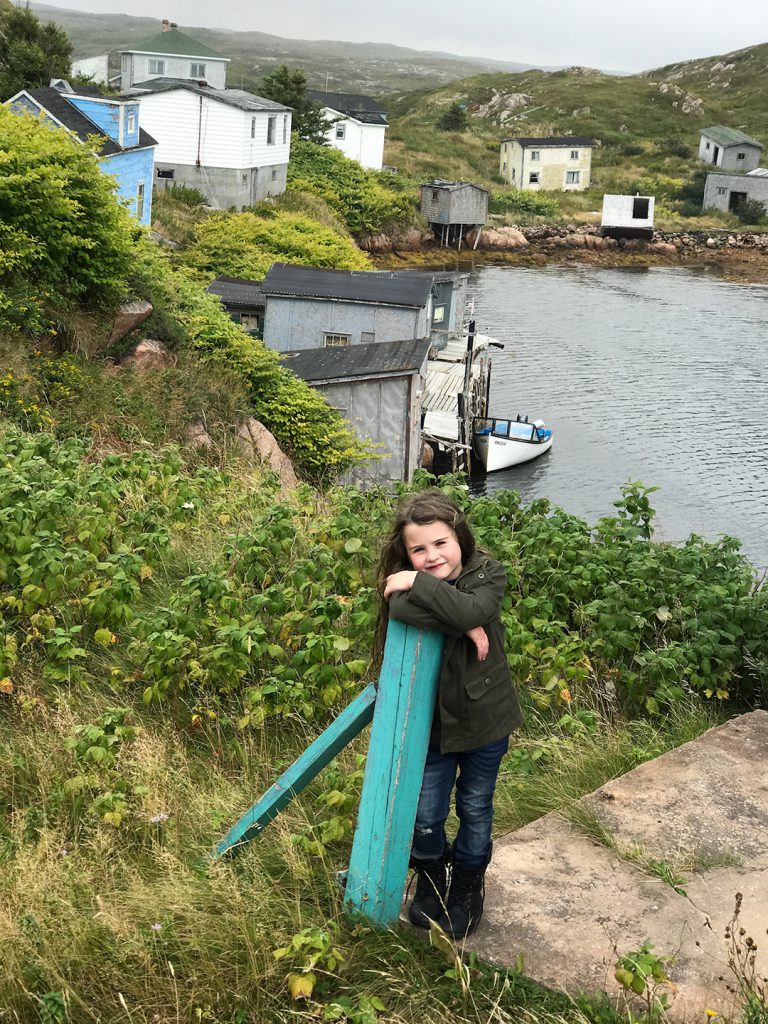 Be sure to catch Land & Sea on CBC, Saturday March 4. In a special episode, we find out more about the remote community of Petites and the restoration project underway. A special thanks to everyone who helped make this series possible, Evan Brake of Evan Brake Films for capturing the beautiful video that we're sharing back with all of you. Thank you to friend and Captain Rick Crane of Crane's Legacy, Darren Park of Four Seasons Tours , photographer Dru Kennedy of Dru Kennedy Photography, Christopher Richardson of Cranky Goat Entertainment, my mom and of course my food warrior, inspiration and 'one person' my grandmother GiGi. We hope you enjoyed embarking on this journey with us and as always don't forget to Fill Up On Family Time.