Perfectly poppable, shareable, and 100% touchdown-worthy. These yummy chicken meatballs are stacked with veggies, oats, and fresh herbs then slathered with the tangy heat of buffalo sauce. They're the winning recipe you need for your next game day gathering. 
The GetJoyfull household is full of sports fans. Come by for a visit anytime and you're sure to catch a game, sports podcast or documentary in full swing. But nothing is quite as exciting as the Super Bowl. On Super Bowl Sunday we celebrate three birthday's along with the big game. It remains a tie between my husband and I for the biggest sports nut, lol. Who's the sports fanatic in your family?
I love recipes that bring my whole team together without keeping me sidelined in in the kitchen all day. Cooking in one-pot inspires me to get creative, take chances, and have fun.
As a busy mom of three, I need simple recipes. Every week, I rely on a solid playbook of one-pot meals that not only pack protein, but veggies too. Whether I'm making chicken meatballs, wraps, or mini pot pies you can bet the top nutrition players—lean protein, whole grains and colourful veggies—all make an appearance. Thanks to my handy food processor, it's easy to make a batch of finely minced veggies that can be quickly added to meals throughout the week. 
Game Day Buffalo Chicken Meatballs 
---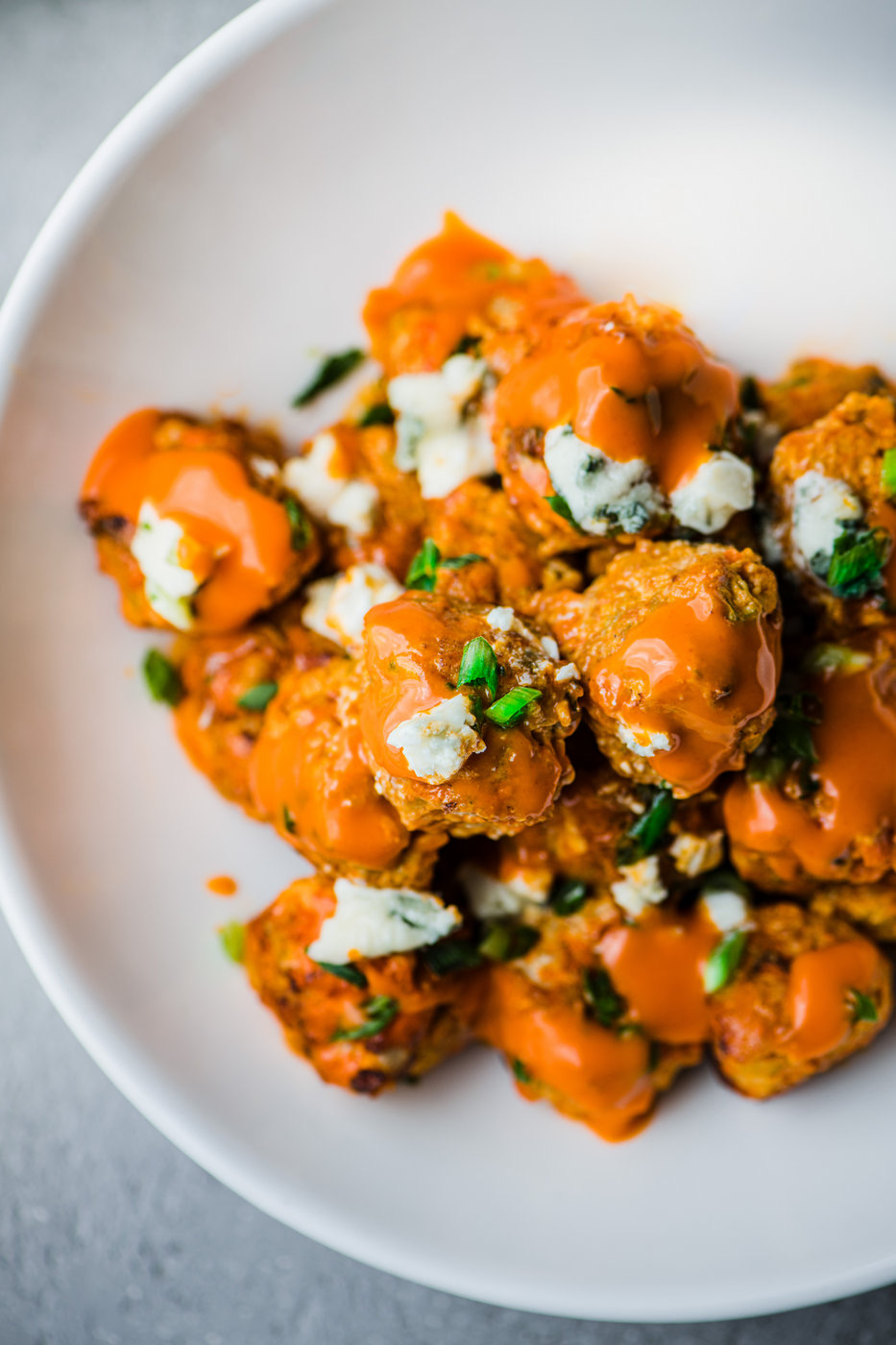 Ingredients:
1 lb (454 g) Ground chicken

2 celery stalks, finely minced

1 medium Carrot, finely minced

3 scallions, finely chopped and divided

¼ cup (60 ml) quick oats

1 egg, lightly beaten 

1 Tbsp (15 ml) fresh flat-leaf parsley, chopped

Black pepper to taste 

1 Tbsp (15 ml) vegetable oil

¼ cup (60 ml) Buffalo sauce plus extra for serving 

¼ cup (60 ml) blue cheese, crumbled (optional)
Directions:
Add chicken, celery, carrot, 2 chopped scallions, oats, egg, parsley and black pepper. Stir ingredients together with a wooden spoon and finish combining mixture with hands.

Take 2 tbsp of mixture and roll into meatballs. Repeat until 24 meatballs are prepared. 

Preheat oven to 375°F. Drizzle 1 tbsp vegetable oil into an oven safe skillet over medium-high heat. Add meatballs to skillet and sear for about 5 minutes, or until golden on all sides. Repeat until all meatballs are seared. Add all seared meatballs back to skillet and pour buffalo sauce into pan. Toss meatballs gently in sauce. 

Transfer skillet to oven and finish cooking meatballs for 15 minutes or until internal temperature reaches 165°F.

Garnish meatballs with 1 chopped scallion and crumbled blue cheese. Serve meatballs with a platter of crisp veggies and your favourite beverage.
---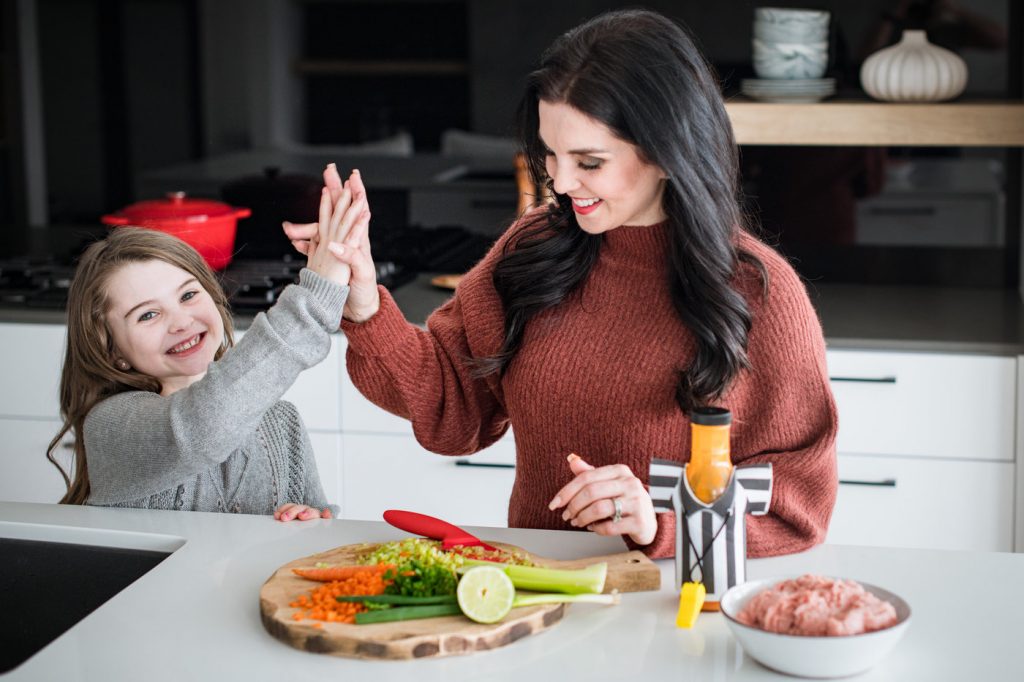 High-five for lean, high-quality protein!
Protein is an important nutrient for athletes and armchair quarterback alike. Lean ground chicken is a great source of high-quality protein, which helps support muscle building and repair. Pick 6 of these Buffalo Chicken Meatballs and you'll not only score a TD, but 26 grams of protein!
Heartfelt thanks to Alberta farmers and Alberta Chicken Producers for supporting the GetJoyfull movement, and for helping to make this post and recipe possible.
Joyfully,
Emily
Emily Mardell is a Registered Dietitian, busy mama of three and proud Alberta foodie. Emily is passionate about quality ingredients and creating delicious, nourishing recipes that bring families together. Follow her at GetJoyfull.com for nutrition advice and tips to grow food joy and fill up on family time.