The GetJoyfull household is full of sports fans. Come by for a visit anytime and you're sure to catch a game, sports podcast or documentary in full swing. But nothing is quite as exciting as Super Bowl weekend. It's our favorite weekend to hang out as a family, enjoy delicious game day eats and yell and cheer at the TV to our hearts content. 
Ahead of the big game I stopped by Global Edmonton to share a trio touchdown-worthy recipes that feature delicious and nutritious MVP ingredients. On the menu: Caramelized Onion Super Bowl Party Dip, Game Day Buffalo Chicken Meatballs, and Spicy Orange Glazed Salmon Kabobs. 
Here's today's video clip followed by full recipes.
---
Caramelized Onion Super Bowl Party Dip
Recipe inspired by partner USA Onions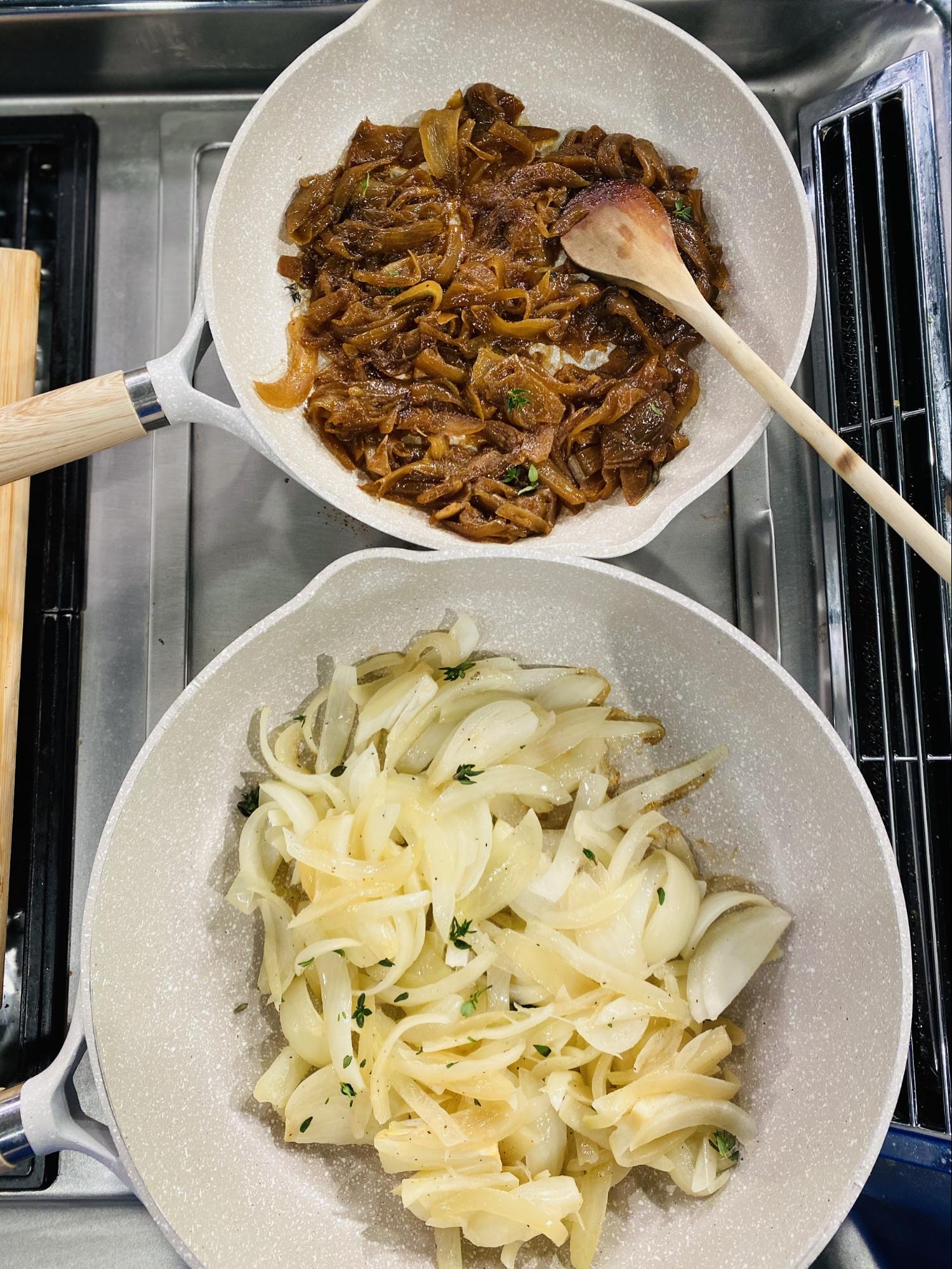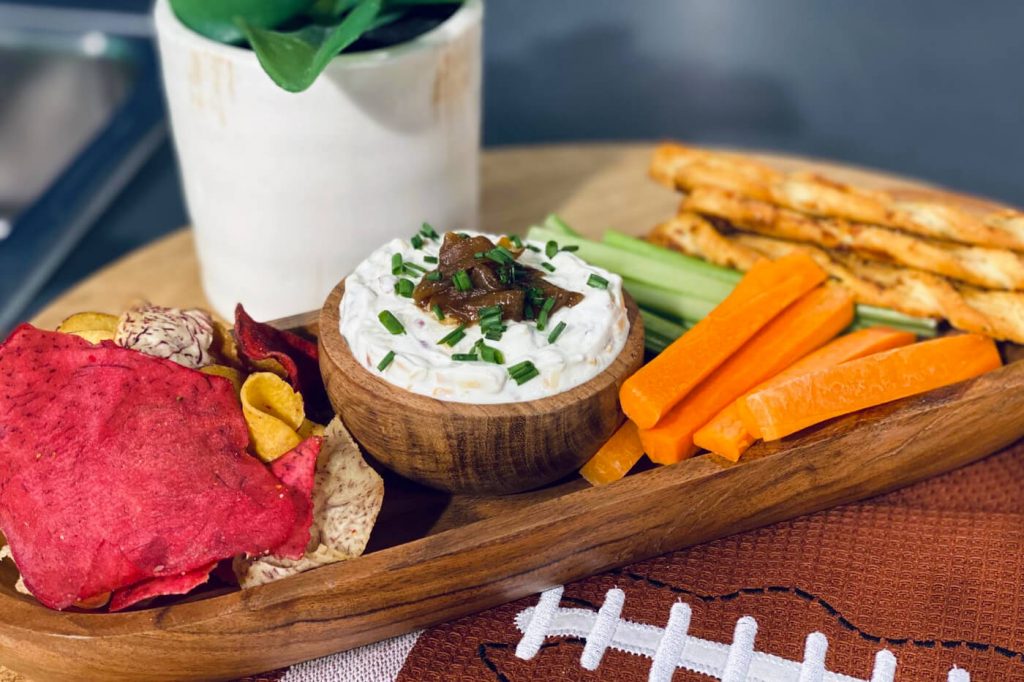 Ingredients:
2 tbsp (30 mL) olive oil

1 large red onion, coarsely chopped

½ tsp (2 mL) chopped fresh thyme

Salt and pepper to taste

¼ cup (60 mL) vegetable broth or dry white wine

1 cup (250 mL) shredded aged cheddar

½ cup (125 mL) chopped water chestnuts or cooked bacon

¾ cup (175 mL) plain Greek yogurt 

⅔ cup (160 mL) mayonnaise

Chopped fresh chives for garnish
Directions:
In a large skillet, heat oil over medium heat. Add onion, thyme, salt and pepper and cook, stirring, for 10 minutes. Reduce heat to medium-low; cover and cook for about 15 minutes more, stirring occasionally until onions are golden brown and softened.
Add wine and cook for 10 minutes more. Remove from heat and stir in cheese and water chestnuts or bacon. Stir gently until cheese is melted. Spoon mixture into bowl and stir in sour cream and mayonnaise.
Refrigerate for at least 1 hour. Sprinkle with chives just before serving
Makes about 2 ½ cups (625 mL).
---
Game Day Buffalo Chicken Meatballs
Recipe created in partnership with Alberta Chicken Producers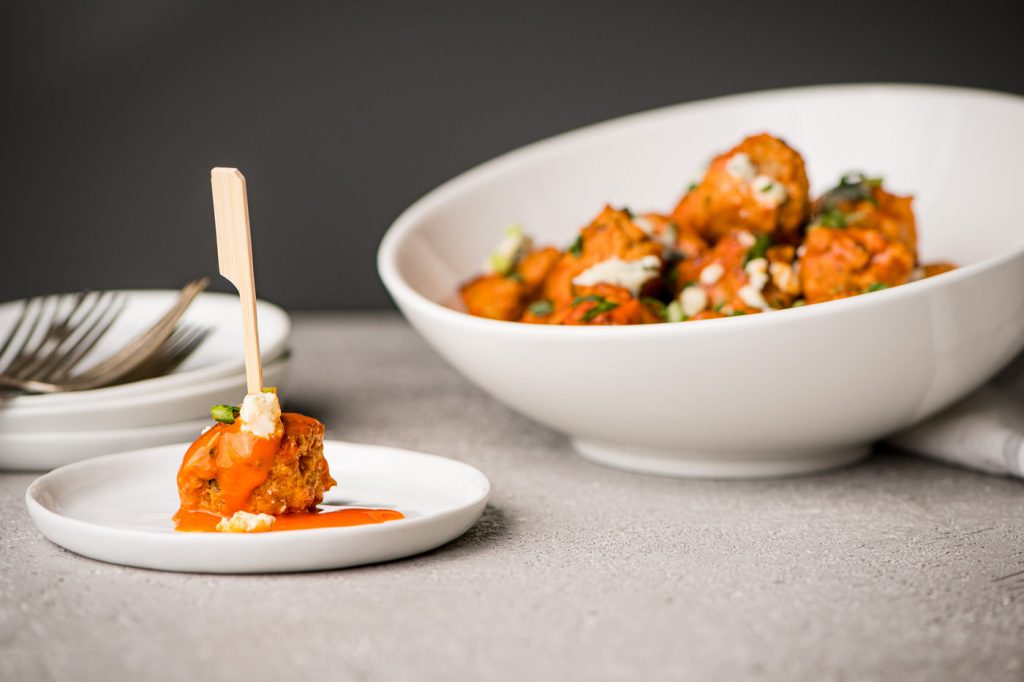 Ingredients:
1 lb (454 g) Ground chicken

2 celery stalks, finely minced

1 medium Carrot, finely minced

3 scallions, finely chopped and divided

¼ cup (60 ml) quick oats

1 egg, lightly beaten 

1 Tbsp (15 ml) fresh flat-leaf parsley, chopped

Black pepper to taste 

1 Tbsp (15 ml) vegetable oil

¼ cup (60 ml) Buffalo sauce plus extra for serving 

¼ cup (60 ml) blue cheese, crumbled
Directions:
Add chicken, celery, carrot, 2 chopped scallions, oats, egg, parsley and black pepper. Stir ingredients together with a wooden spoon and finish combining mixture with hands.

Take 2 tbsp of mixture and roll into meatballs. Repeat until 24 meatballs are prepared. 

Preheat oven to 375°F. Drizzle 1 tbsp vegetable oil into an oven safe skillet over medium-high heat. Add meatballs to skillet and sear for about 5 minutes, or until golden on all sides. Repeat until all meatballs are seared. Add all seared meatballs back to skillet and pour buffalo sauce into pan. Toss meatballs gently in sauce. 

Transfer skillet to oven and finish cooking meatballs for 15 minutes or until internal temperature reaches 165°F.

Garnish meatballs with 1 chopped scallion and crumbled blue cheese. Serve meatballs with a platter of crisp veggies and your favourite beverage.
---
Spicy Orange Salmon Kabobs
Recipe inspired by FitMenCook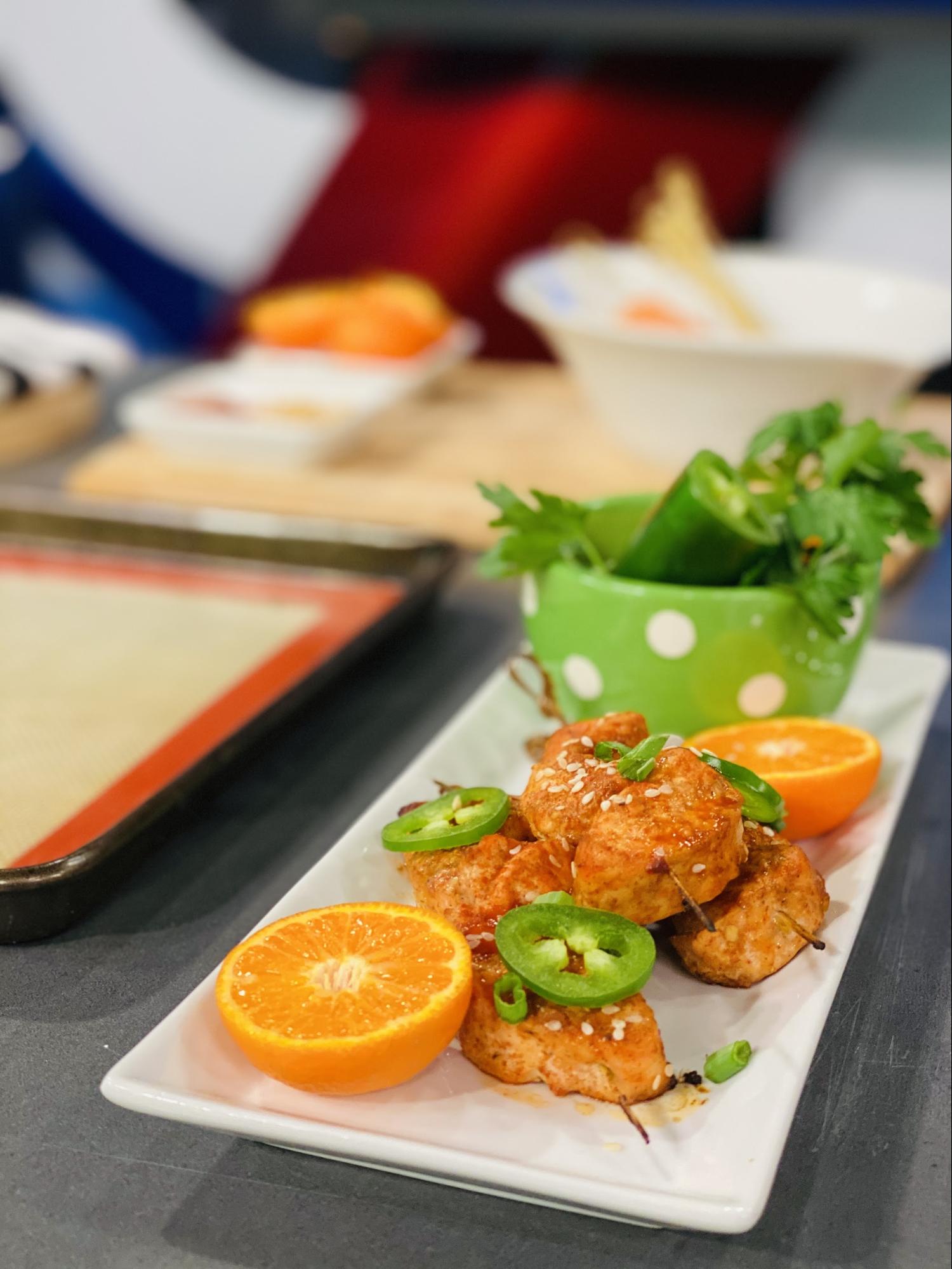 Ingredients:
1 lb. (454 g) fresh salmon or trout 

1/4 cup orange marmalade

1/2 tbsp smoked sweet paprika

1/2 tbsp light brown sugar

1 tsp red pepper flakes 

juice from 1 mandarin orange

1 Tbsp (15 mL) sesame seeds

1 green onion, chopped
Directions:
Slice fish into 1.5" x 5", 3 oz pieces.

Marinate fish for 15-30 minutes.

Bake at 425F on a parchment lined baking sheet for 8-10 minutes.

Garnish with sesame seeds, orange zest and chopped green onion.
Joyfully,
Emily