It's World Pulses Day and we're celebrating with an after school snack of yummy, crunchy "Pizzalicious Chickpeas." As a Dietitian, I love that they're loaded with fibre and folate. As a Mom, I love that they cost $1 to make and keep my kids happy and quiet for at least 15 minutes. This recipe is a total win, win.
"Chickpeas are true chameleons in the kitchen."
If your kid isn't a fan of chickpeas in their natural form, boost their flavour, and crisp them up! Roasted chickpeas are the snack-happy recipe that can be personalized with the flavours your kiddo likes best! In our house, Pizza-inspired flavours win out 9 times out of 10 making "Pizzalicious Chickpeas" the clear favourite.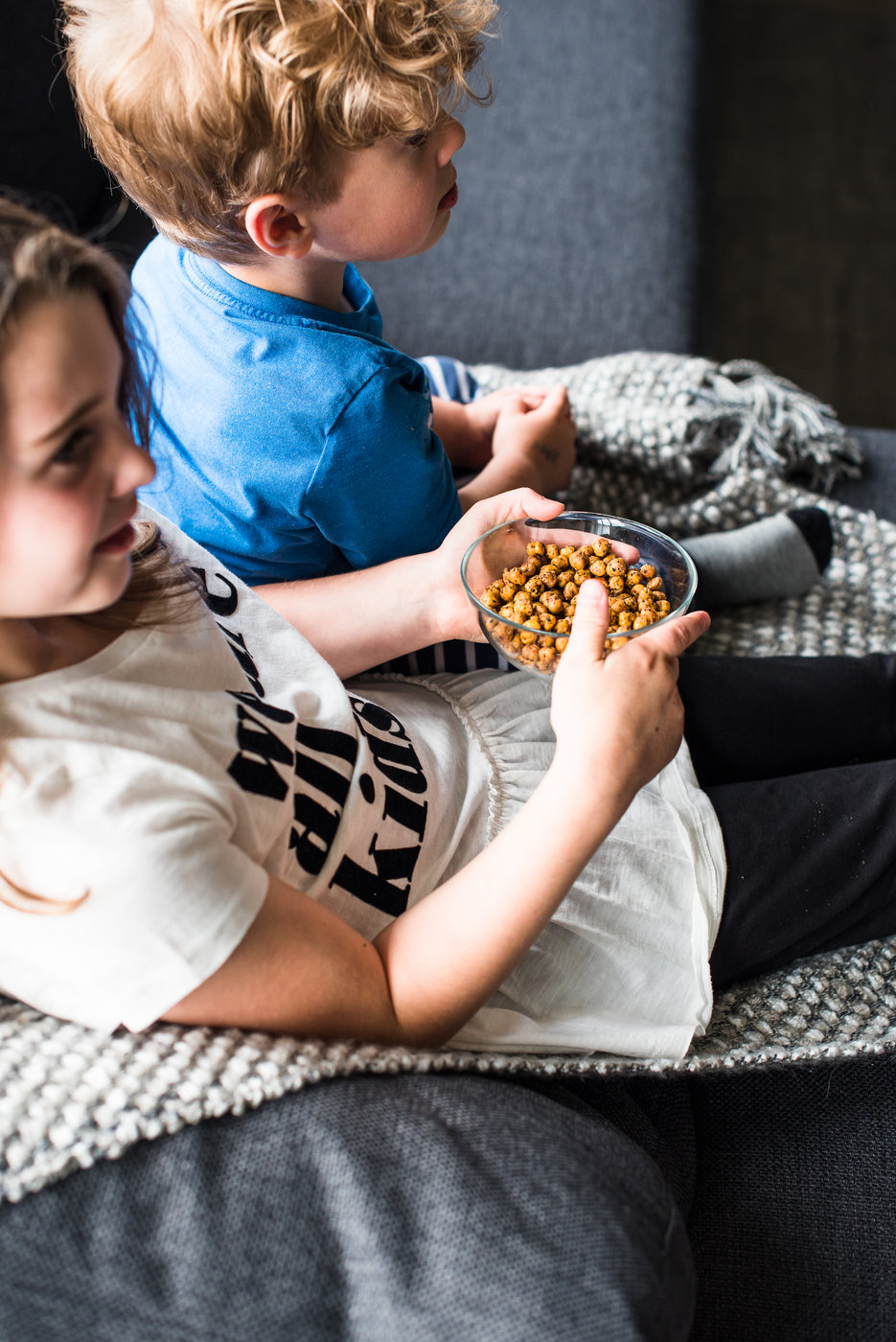 INGREDIENTS
1 – 19 oz (540 mL) can of chickpeas, drained & rinsed 

1 tbsp (15 mL) canola oil

1 tbsp (15 mL) Italian seasoning

½ tsp (5 mL) garlic powder

¼ tsp (2 mL) salt

⅛ tsp (1 mL) black pepper
Yield 2 cups (eight ¼ cup servings)
DIRECTIONS
Preheat oven to 375°F (190°C).
Rinse, and drain chickpeas. Dry with paper towel.
Add chickpeas, oil, and seasonings to medium bowl. Gently toss to coat.
Place chickpeas on parchment-lined baking sheet, and roast in oven for 30 to 45 minutes. Stir every 10 minutes to ensure they do not burn.
Remove from the oven and let cool for 5-10 minutes!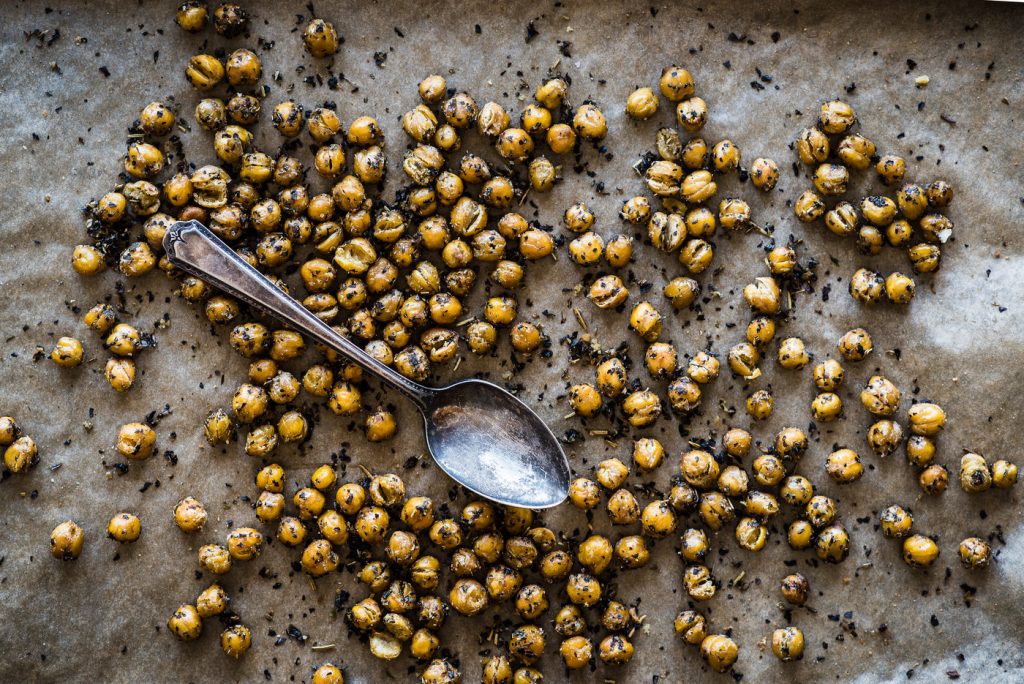 Thanks to our friends at Alberta Pulse Growers for supporting GetJoyfull, and for helping to make this recipe, and post possible.
Joyfully,
Emily
Emily Mardell is a Registered Dietitian, busy mama of three and proud Alberta foodie. Emily is passionate about quality ingredients and creating delicious, nourishing recipes that bring families together. Follow her at GetJoyfull.com for nutrition advice and tips to grow food joy and fill up on family time.