With three children at home, a newborn, toddler, and school-ager, I'm constantly looking for recipes that check GetJoyfull "boxes," and make the most of the next to no time I have for cooking. Our new normal is honestly pretty chaotic, but we're still striving to make eating together a priority. In the Mardell household GetJoyfull recipes are wholesome, family-friendly, and ripe with new ingredients to explore. We just love new recipes! 
Recipe inspo often comes from my Grandma GiGi, favourite restaurant dishes, and online treasure troves like Cookspiration, and this Fall's favourite Manitoba Harvest.
Our friends at Manitoba Harvest bring the most amazing hemp seeds to the GetJoyfull kitchen. Hemps seeds have long been a pantry staple, but lately we've been exploring more, and sprinkling them in, and beyond the yogurt bowl!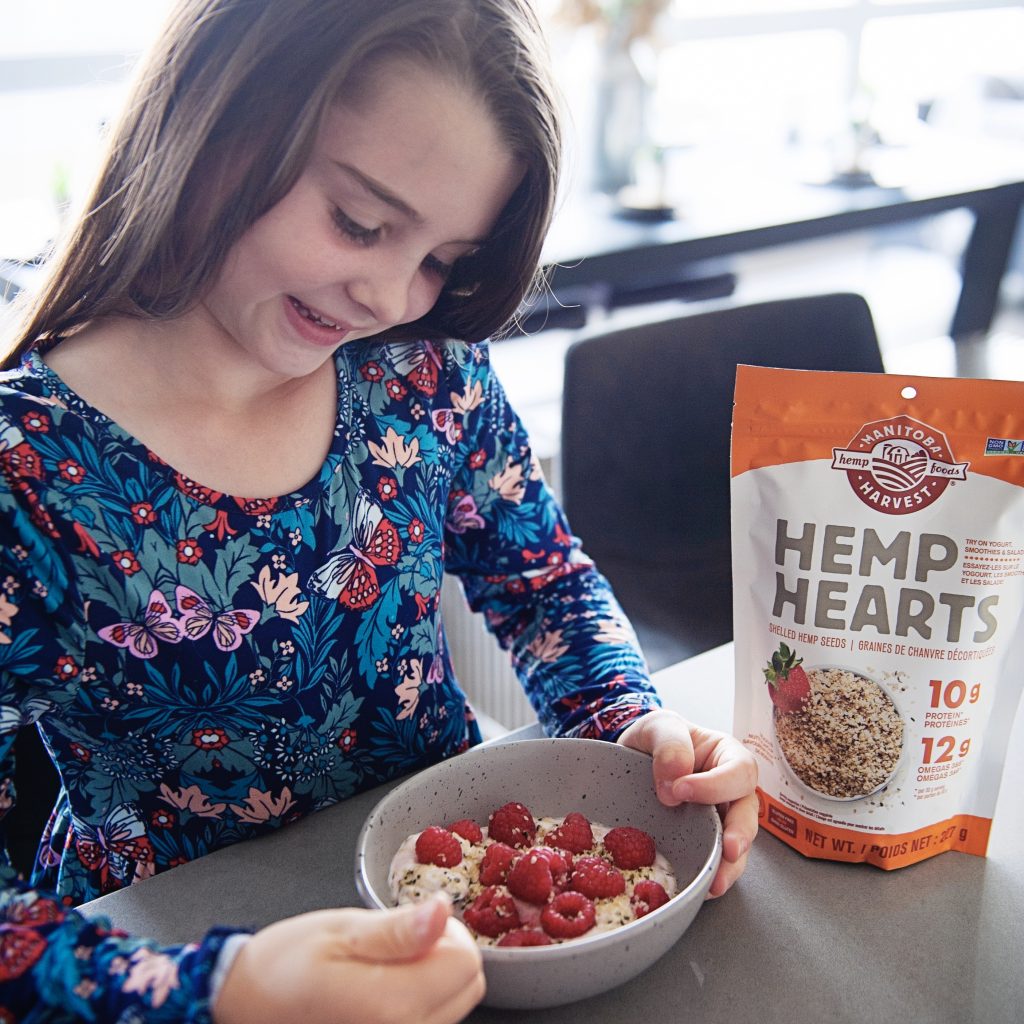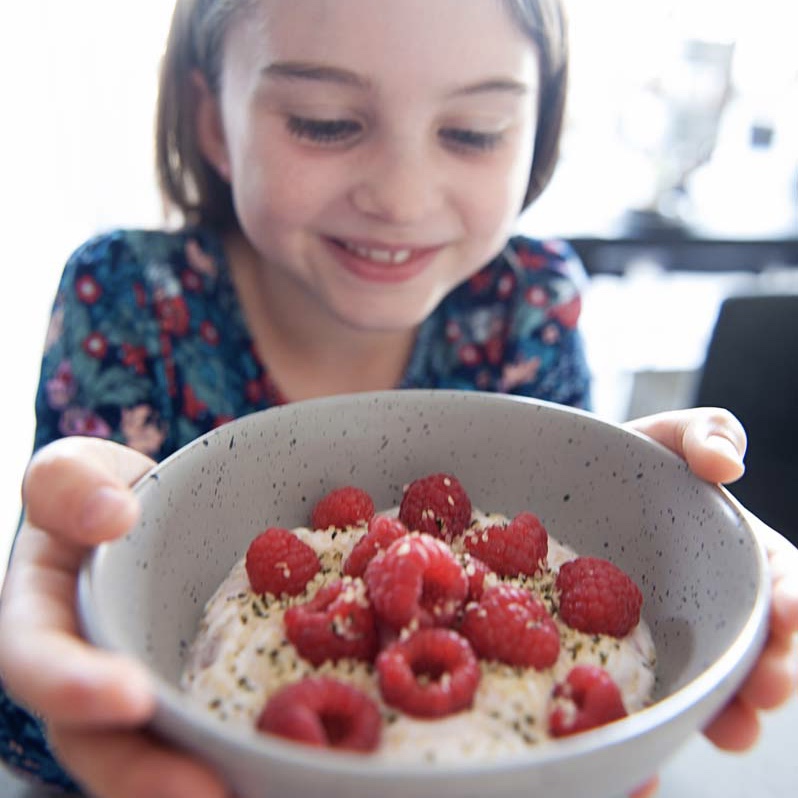 Cela and Remi seem to love hemp seeds mostly for their  yummy, nutty flavour. The fact that they're bursting with plant-protein, omega-3, and fibre is simply a GetJoyfull bonus for their Dietitian-mama.
Hemp seeds are versatile, delicate, and delicious. Their unique, airy texture is similar to that of finely grated cheese, or breadcrumbs which makes them a no-brainer addition to hearty soups, savoury casseroles, mini meatloaves, pasta dishes, and yummy baked goods. 
What's your favourite way to enjoy hemp seeds? 
Why not try hemp seeds in a fall pasta, or comfort food dish? We did, and we're so excited to share our creation!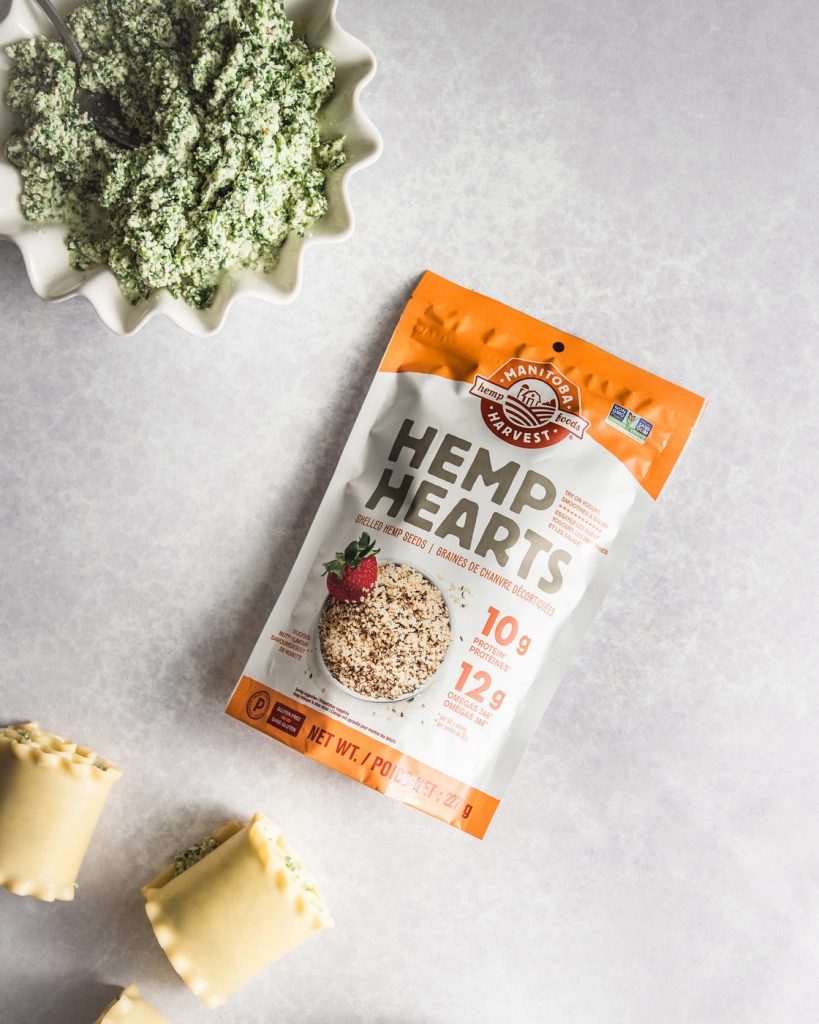 Recipes like these lasagna-roll ups, or "Spinwheels" as we like to call them, do "double-duty" and score big points as busy weeknight dinners, and make-ahead school lunches. 
"Spinwheels" get the whole family involved, and come together in less than thirty minutes. That's even when Remi does the rolling, which I promise takes extra time, and clean-up, lol.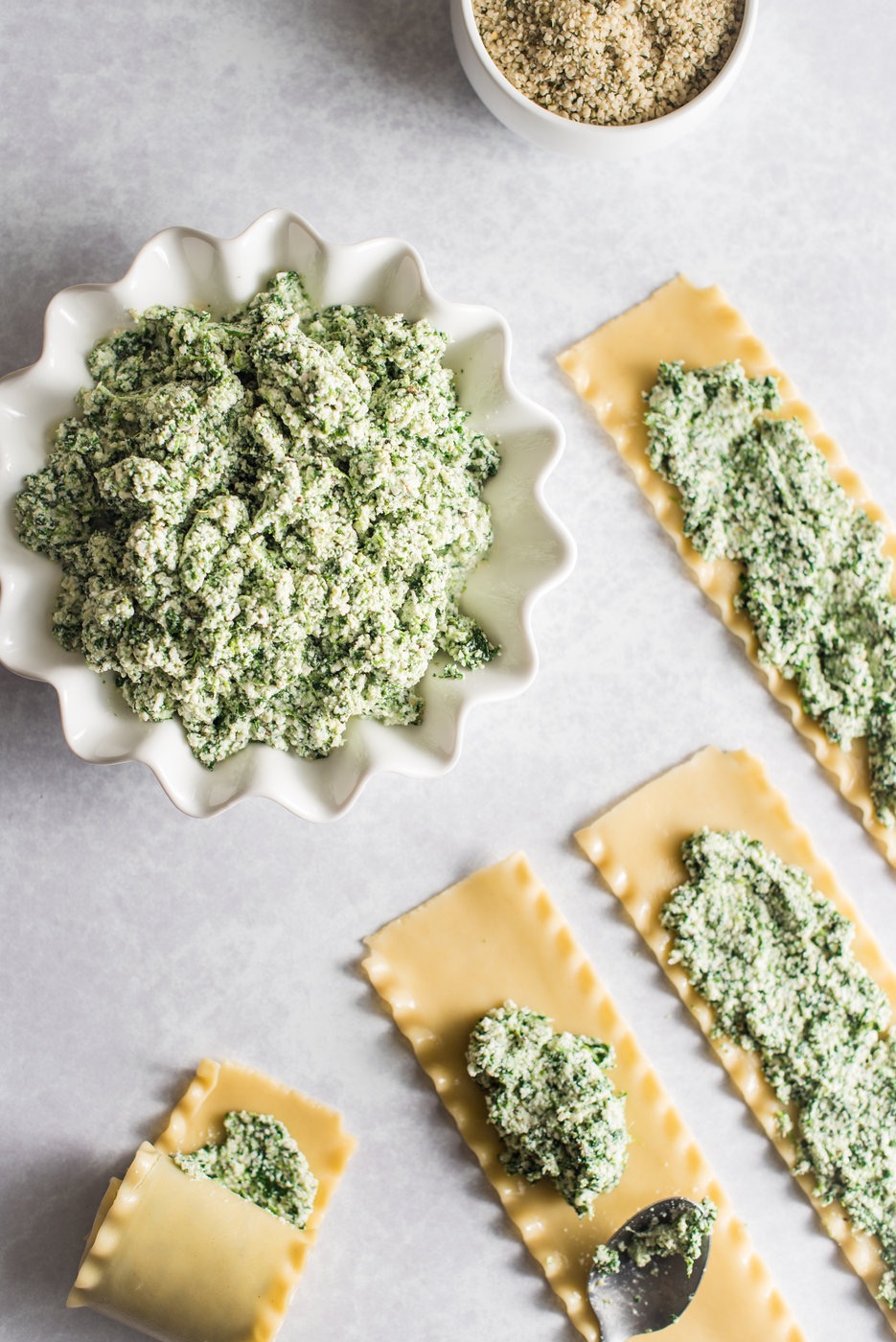 ---
Spinwheels
Spinach-stuffed lasagna roll-ups bursting with creamy ricotta, gorgeous greens, and delicate Manitoba Harvest Hemp Hearts.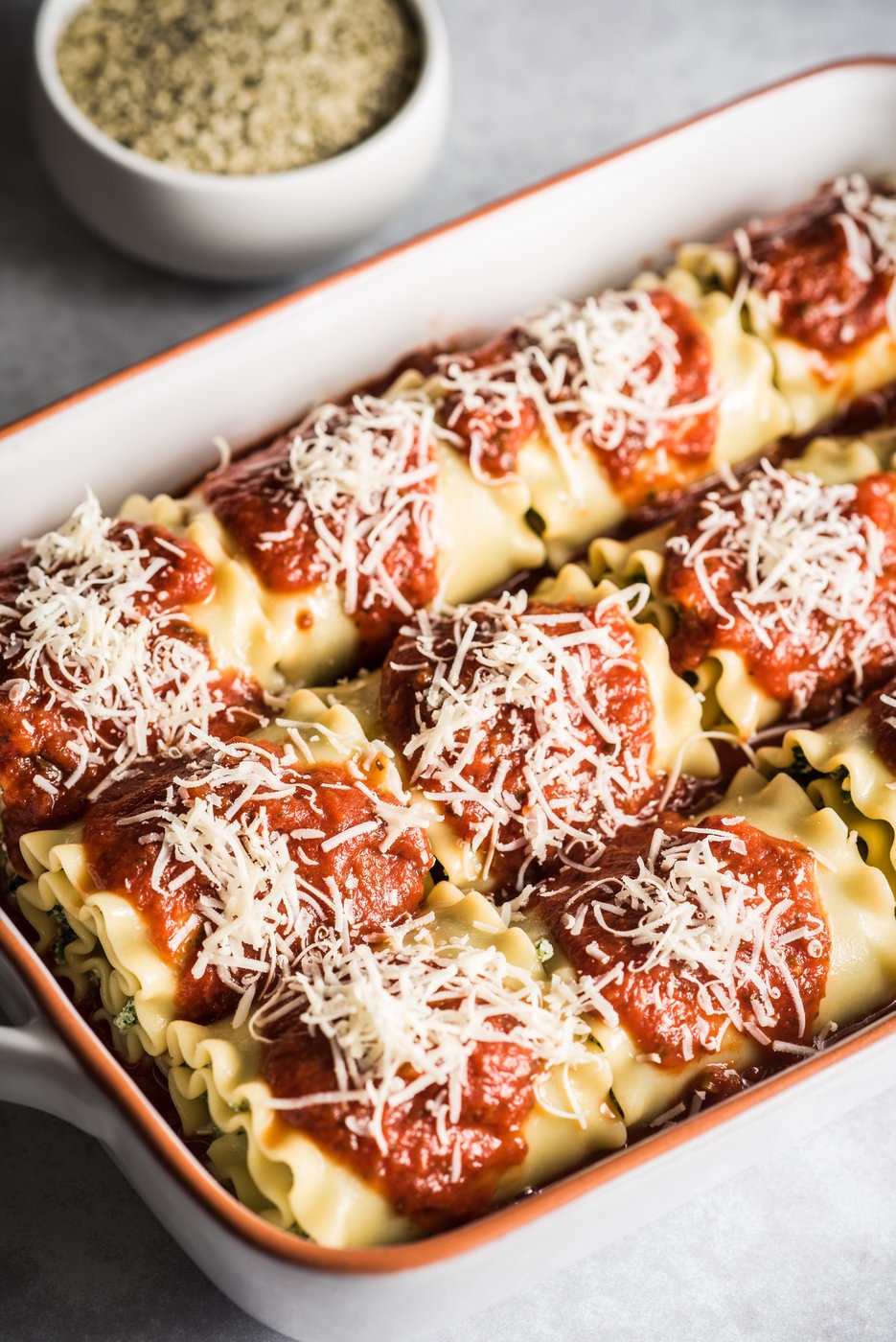 Ingredients:
2 ½ cups (625 mL) marinara sauce

12 lasagna noodles, uncooked

10 oz (300 g) package frozen chopped spinach, thawed and drained

16 oz (500 g) ricotta cheese

1/2 cup (125 mL) Parmesan cheese, grated

1/2 cup (125 mL) hemp seeds

2 large egg

2 tsp (10 mL) Italian seasoning

Salt and pepper to taste

½ cup (125 mL) mozzarella cheese, shredded
Directions:
Preheat oven to 375°F. Ladle 1 cup of marinara sauce into bottom of 9 x 12 baking dish.

Cook lasagna noodles as per package directions. Drain, and set cooked flattened noodles on clean counter, or cutting board.

Prepare spinwheel filling. In a medium bowl combine spinach, ricotta, Parmesan, hemp seeds, eggs, and seasonings.

Spread ⅓ cup of prepared filling onto each cooked lasagna noodle, and roll. Place roll-ups in baking dish, and top with remaining marinara sauce, and shredded cheese. 

Bake spinwheels for 15- 20 minutes, until rolls are bubbling, and cheese is melted, and golden.
---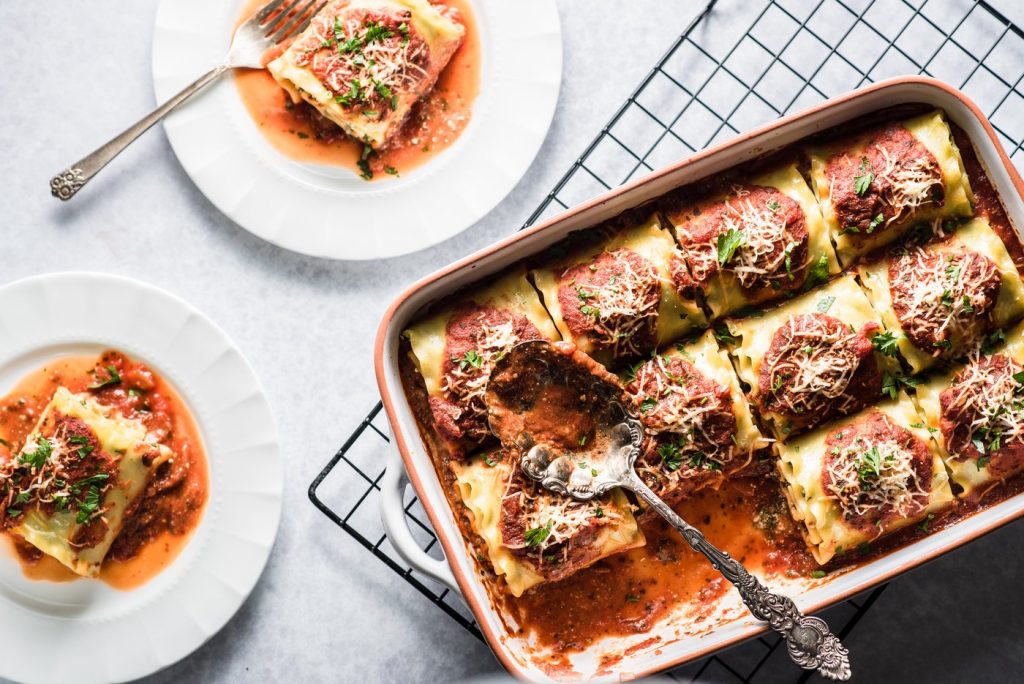 Special thanks to Manitoba Harvest for supporting GetJoyfull and partnering with us to make this post, and recipe possible. For more recipe ideas, and information about how to GetJoyfull with hemp hearts follow us @GetJoyfull on social media, or click on over to visit Manitoba Harvest. 
Joyfully,
Emily