In case you missed it last week the lovely @deanneferguson joined the Mama Joy Monday family with a mini masterclass on how simple, everyday rituals can help us regroup, refuel, and reconnect. Deanne's takeover was relatable, funny and best of all full of coffee, pasta and cocktails. Here's a quick recap of five top tips Deanne shares to achieve a simple and even saucy way of life.
Build the Lifestyle You Want 
Deanne is a mom of two boys – 8 and 11 years-old, she owns her own business Box Social Event Planning , and is a co-founder of the popular blog Alberta Mamas. Through Box Social Deanne hosts free monthly drop-in programs for kids at malls across the city, among other fantastic events. It's a life Deanne created for herself to achieve a better balance.  "I started it about five years when my kids were little so I'd be able to spend more time with them instead of going back to my regular day job," says Deanne. "It has allowed me to be the kind of mom, wife and business owner that I want to be." Deanne's husband is a teacher and being a business owner allows both of them summers off for family time, camping, travel and connection. 
Self-Care is Key
Deanne admits she's not a morning person – but dosed with just the right amount of coffee and fueled by a workout she feels better about tackling the day ahead " I have arthritis in my back, so I know if I don't workout i'll be feeling it for the rest of the week."
Keep Meal Planning Simple
With a freezer stocked full of quality protein from her family farm Deanne adopts a simple approach to meal planning for her household – grocery shopping every few days to reduce food waste, utilizing ingredients at hand to create homemade favourites. For her takeover Deanne shared her recipe for pasta sauce – using up a healthy harvest of garden tomatoes.
In a saucepan Deanne combines tomatoes with onions, lots of garlic and a bit of olive oil, letting it simmer on low for a couple of hours before blending. "No need to gut and peel the tomatoes – no one has time for that," says Deanne. "It'll still taste delicious."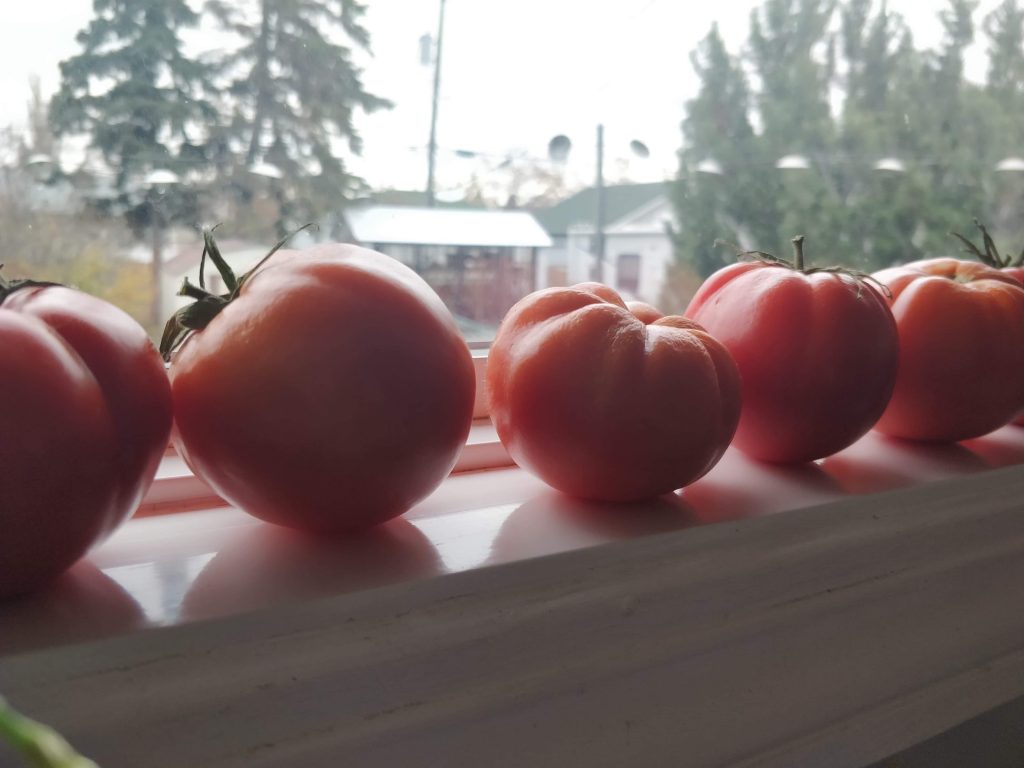 Tame the Chaos
By making sure everyone is one the same page at dinner – it cuts down on chaos and simplifies the evening routine. "Sometimes after the kids get home we only have 30 minutes to eat supper and get ready for sports. With one kid in soccer on the northside and the other in basketball playing on the southside – we have to hustle and keep suppers simple," says Deanne.  "I'm also not a short order cook so everyone eats the same thing. They're allowed to control the spice level and amount they eat but it's all basically the same meal."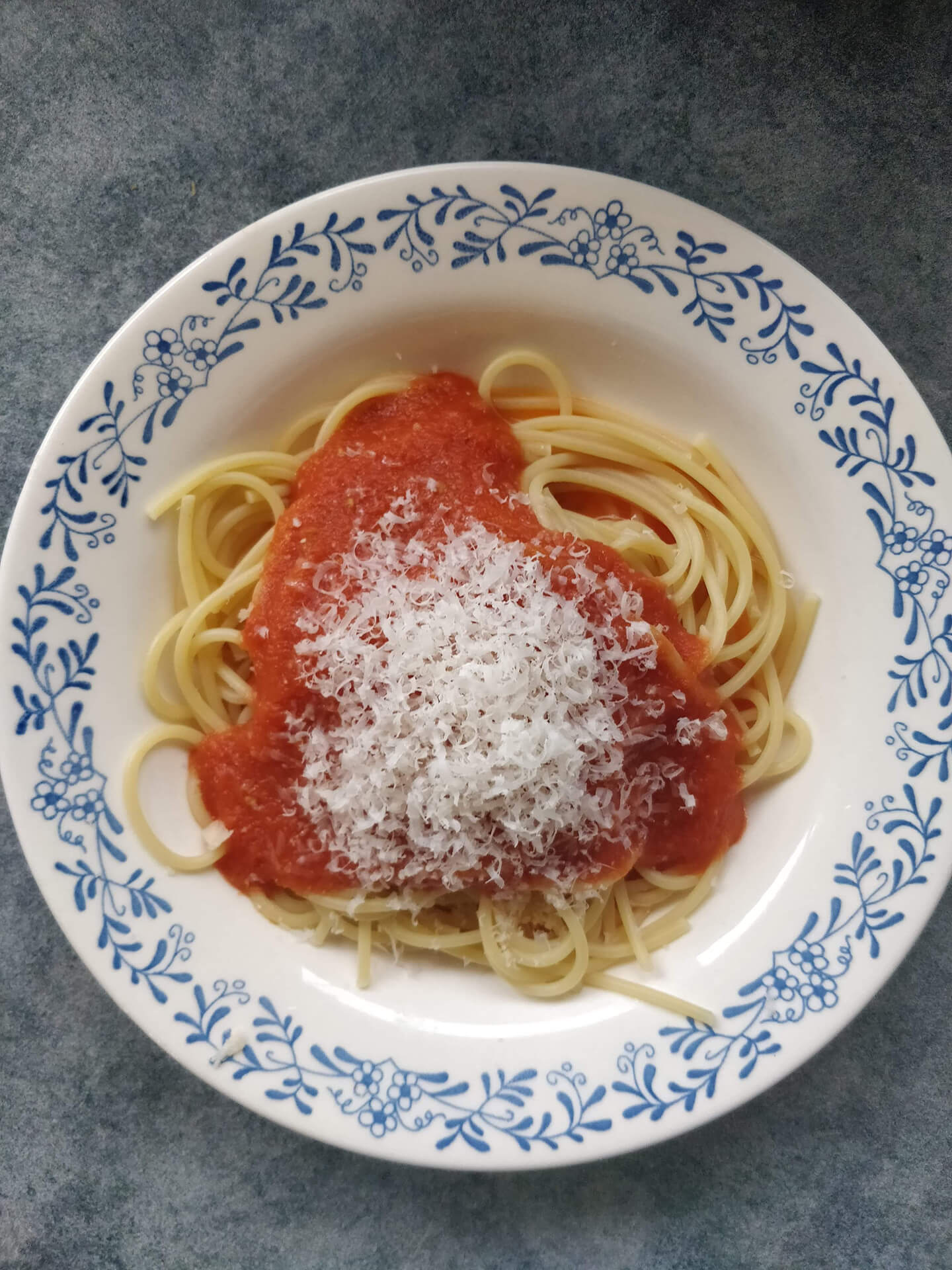 Take Time to Check-in
Once a week Deanne and her husband take time, once the day is done to come together for #CocktailMonday — a seemingly simple tradition with lots of impact, the couple committing to alone time to reconnect, refuel and reset for the week ahead over a cocktail. 
We want to thank Deanne for taking part in our Mama Joy Monday  series. What a fantastic look into the life of this entrepreneur, mom and all around lovely lady. You can check out events Deanne is hosting on her website www.boxsocialep.com.