Now that we're spending so much extra time at home as a family, I've been finding myself in the kitchen a whole lot more. The downside is a constant pile of dishes, but the upside is a stock of recipes that keep my heart happy. For me, heart happy recipes call everyone to the table, and make you feel at home even before you know what yumminess is waiting for you.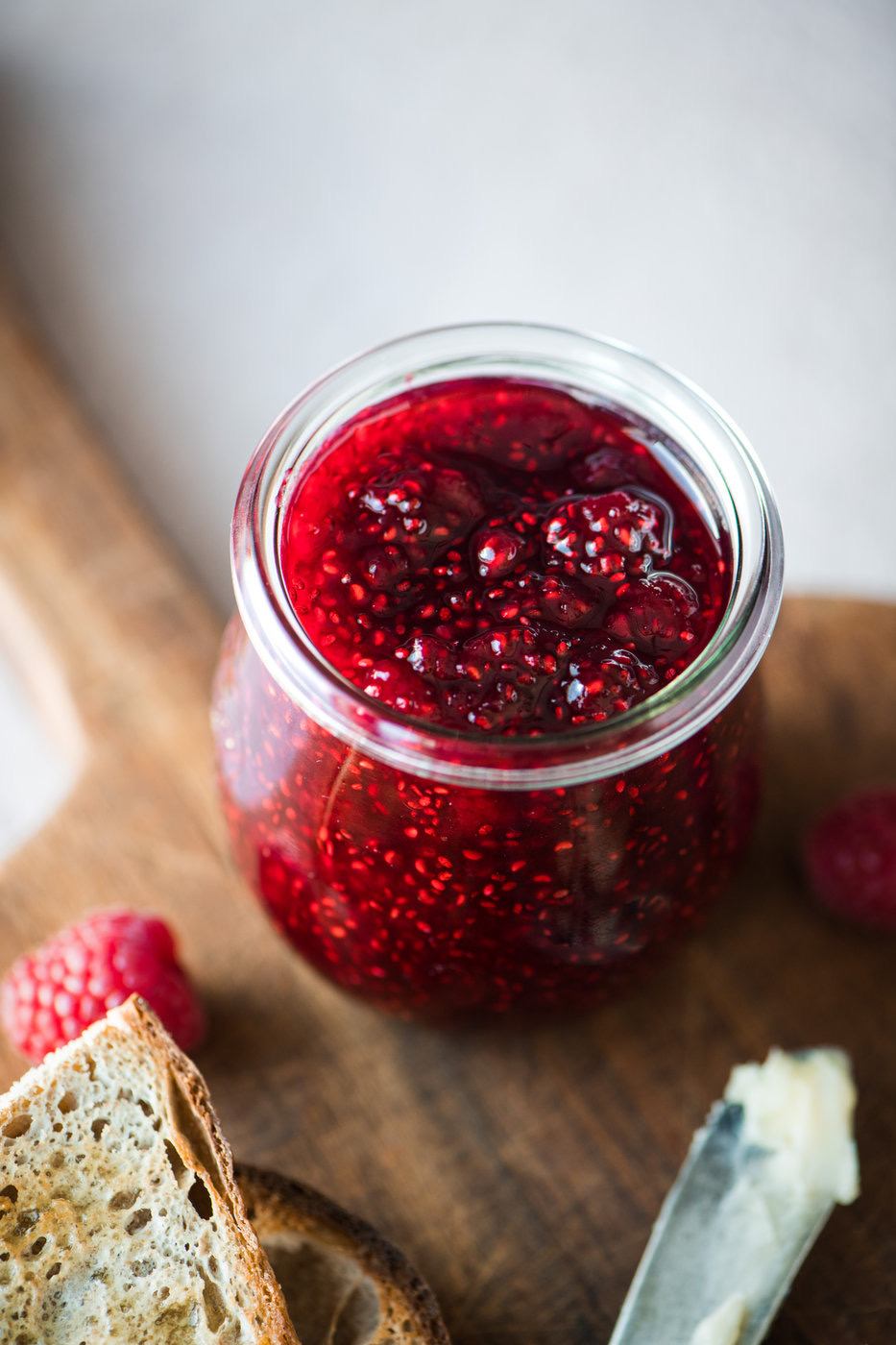 For me, few recipes are more nostalgic than homemade raspberry jam. Raspberries grow wild in my Grandmother's garden and as a kid my cousins and I sure ate our daily fill when playing outside. Nan would make jam once a week either with fresh or frozen berries and the aroma was so joyful it brought everyone inside. Whether is was straight from the spoon, or dolloped on top of fresh bread, or tea buns it was a household staple that made even the most humble of snacks special.
Now that I'm the resident jam maker, I've kept the vibe and aroma the same, but jazzed up the recipe a bit for my kiddos. I like to sweeten things up with local honey, and add chia seeds to boost fibre and thicken up the spread.
Here's the recipe…it comes together in less than 20 minutes, and truth-be-told will probably last as long.
Raspberry-Chia Jam
INGREDIENTS:
2 cups (500 ml) raspberries
2 Tbsp (30 ml) chia seeds
1-2 Tbsp (15-30 ml) honey
1/4 cup (60 ml) water
DIRECTIONS:
 Combine all ingredients in a small stockpot.
Cook on medium for 10 minutes, stirring occasionally.
Help mash berries with the back of spoon.
Stored in a mason jar. Refrigerate for up to a week.
Enjoy!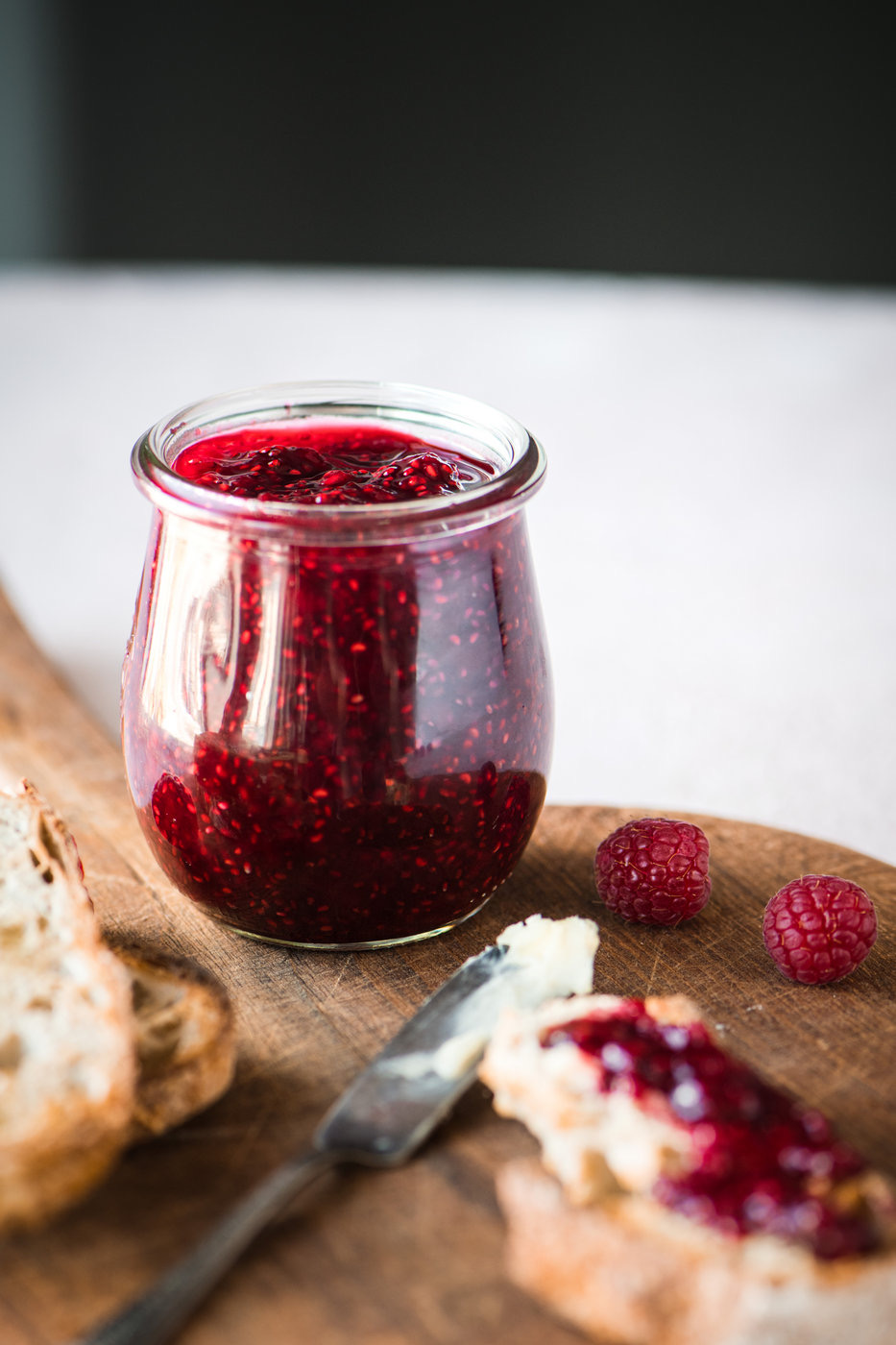 I'm coping by cooking. How are you getting through this time of physical distancing? I hope you're keeping well and finding creative ways to spread a little joy every day. Even if it is just on toast.
Joyfully,
Emily
Emily Mardell is a Registered Dietitian, busy mama of three and proud Alberta foodie. Emily is passionate about quality ingredients and creating delicious, nourishing recipes that bring families together. Follow her at GetJoyfull.com for nutrition advice and tips to grow food joy and fill up on family time.