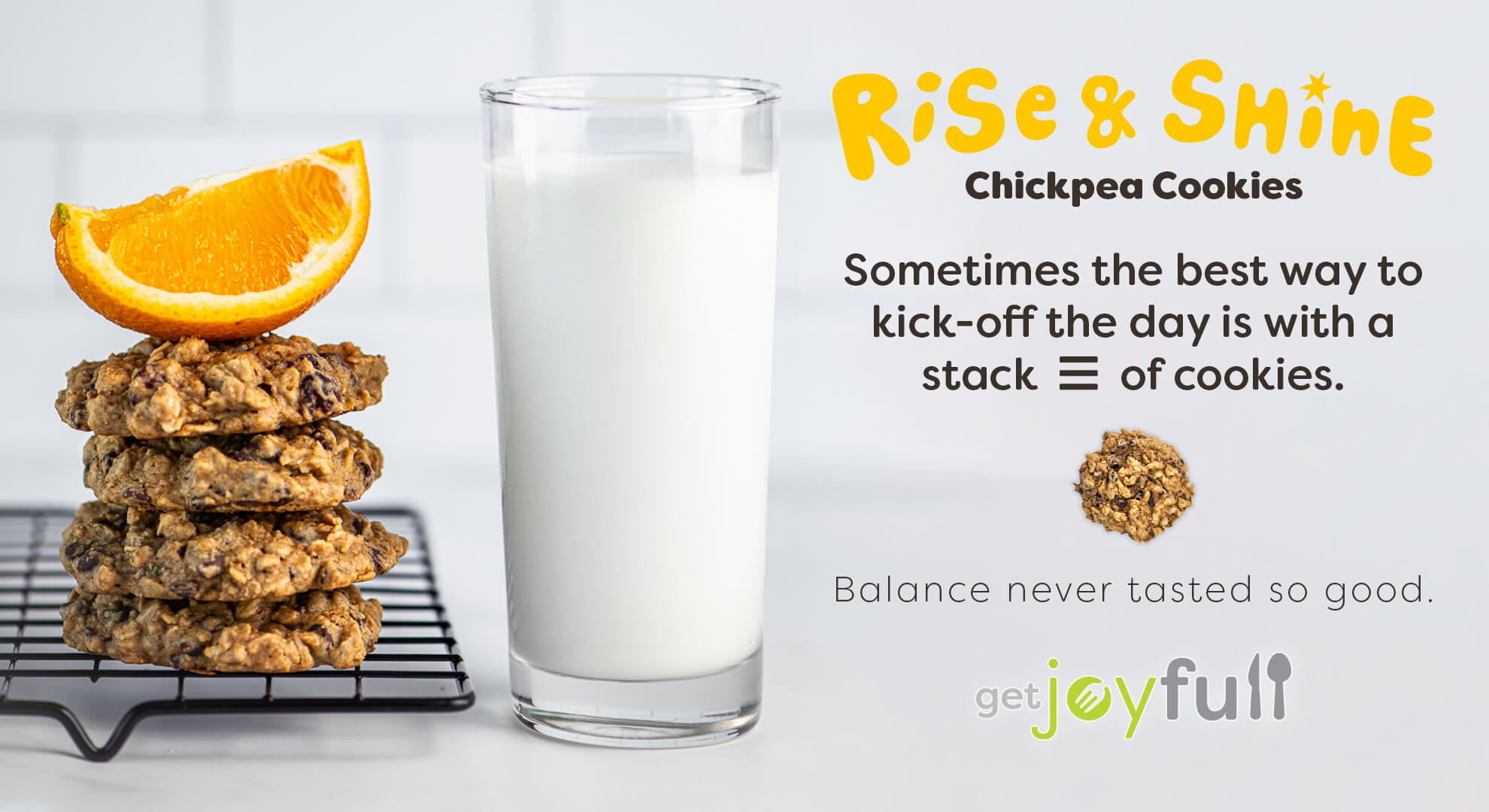 This offseason, I coped with quarantine by cooking and watching '30 by 30′ reruns. And, fortunately, I wasn't cooking alone! Virtually, I teamed up with the amazing Chef Steven Brochu of MilkCrate and friends at Alberta Pulse Growers to create a plant-forward recipe collection geared towards fuelling sport, fitness and active living. We coined it the "Pulse-Powered Recipe Series," and boy did we deliver! We see, more and more people are looking for unique, easy recipes that highlight plants as the MVP ingredient. Plants, especially pulses like beans, peas, lentils and chickpeas bring a lot of versatility and essential nutrients to the table. They're economical, delicious, and ENERGIZING. So, athletes, gym enthusiasts, armchair quarterbacks, heck everybody, we sure hope you're hungry. Here's the first recipe in our line-up…
We're big fans of bake-ahead breakfasts in the GetJoyfull household. They're fun, energizing and easy to grab & go. I mean who doesn't like a breakfast cookie!?
Whether we're beating the weekday morning rush, or barely awake before Sunday hockey practice, our 'Rise & Shine Chickpea Cookies' are great fuel for any manic Monday, or early morning game.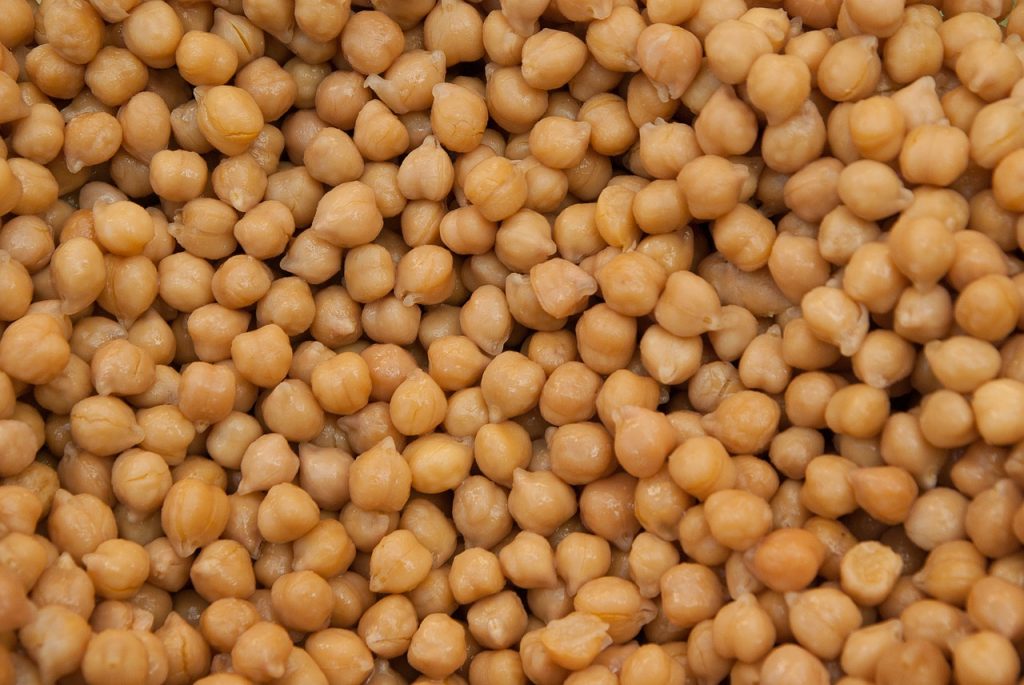 The not so secret, secret ingredient in these amazing cookies is the humble chickpea, a.k.a garbanzo beans. Chickpeas are rich in protein, folate, fibre (both soluble and insoluble), iron and phosphorus. A little surprisingly, they also contain polyunsaturated and monounsaturated fatty acids, too. They're mild in flavour, versatile for a huge playbook of recipes and truly a powerhouse pantry staple.
Powered by plant-proteins, friendly fats and chewy fruits, these cookies are perfect teammates for a cold glass of milk. Dunk away!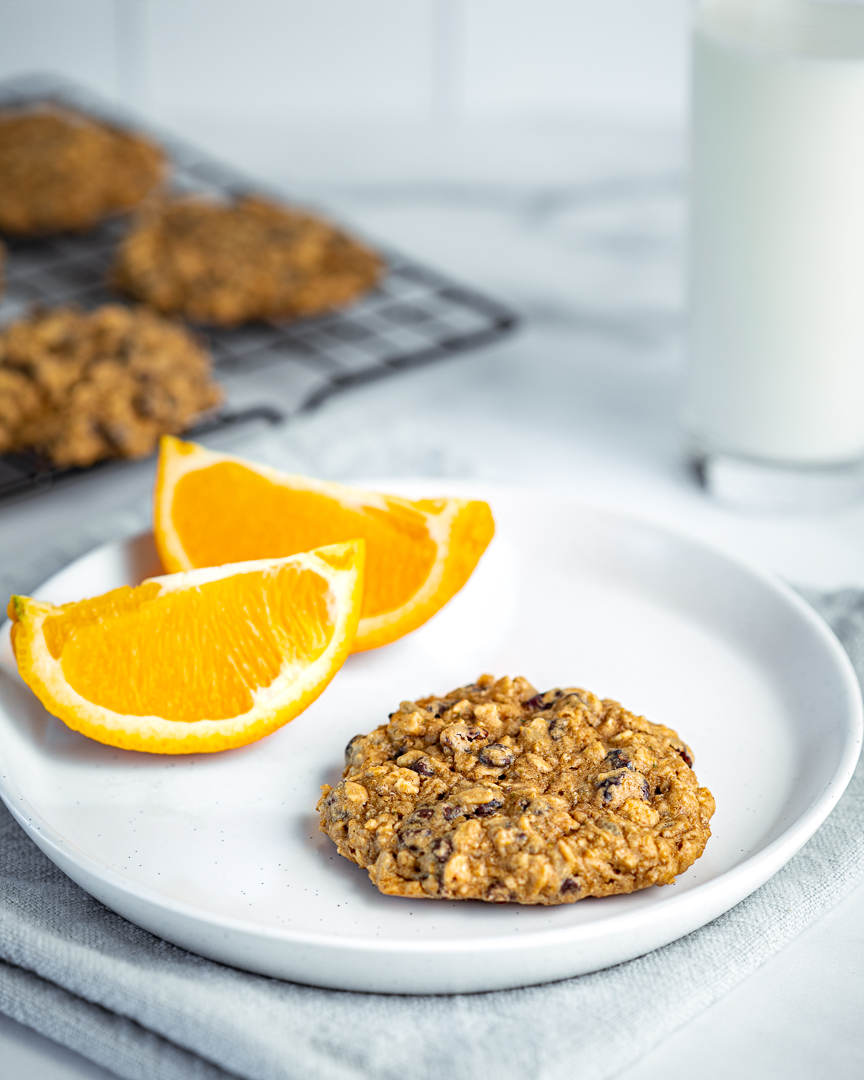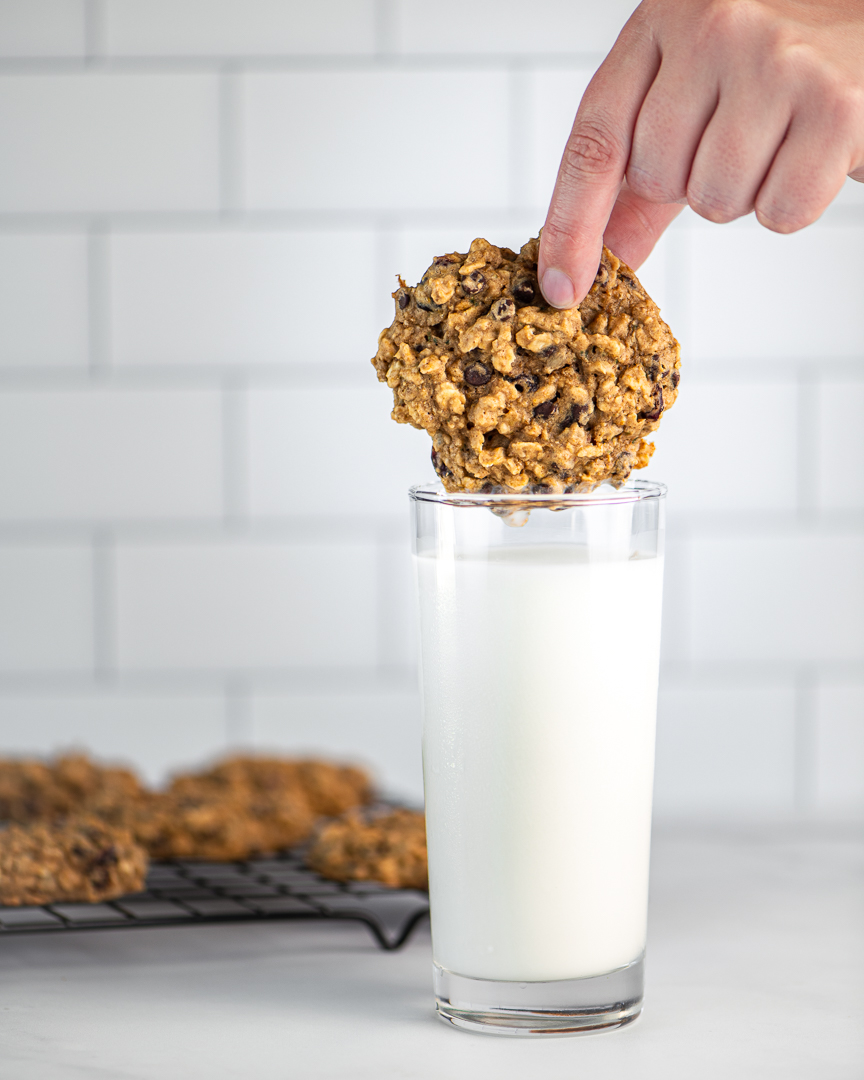 My 8 year old daughter, Cela Joy, has memorized this recipe so she can make them on her own and have a stash on hand for hockey practice. Chickpeas, cherries and chocolate are her winning combination. As a die-hard Hayley Wickenheiser fan, Cela's hoping her hockey hero will approve of this pulse-powered cookie recipe and maybe even whip up a batch of her own! 
Here's the recipe, cookie fans!
---
Rise & Shine Chickpea Cookies 
Pulse: Chickpeas
Prep time: 10 minutes
Cook time: 10-15 minutes
Makes: 16 regular cookies, or 8 large cookies
Ingredients
1 can (19 oz/540 mL) chickpeas, drained and rinsed (yields 2 cups/500 mL cooked chickpeas)

1 cup (250 mL) sunflower seed butter or seed/nut butter of choice 

1/2 cup (125 mL) maple syrup

1 large egg 

1 tsp (5 mL) vanilla extract 

1 cup (250 mL) rolled oats

1 tsp (5 mL) cinnamon 

1 Tbsp (15 mL) baking powder

1 tsp (5 mL) salt

1/2 cup (125 mL) dried cherries 

1/2 cup (125 mL) mini chocolate chips (optional)

1/2 cup (125 mL) sunflower seeds

2 Tbsp (15 mL) chia seeds
Directions
Preheat the oven to 350°F (180°C). Line baking sheets with parchment paper.

In a food processor, blend chickpeas, seed/nut butter, maple syrup, egg and vanilla until smooth.

Combine all other ingredients in a separate bowl and mix in the chickpea mixture to form a uniform dough. 

Scoop cookie dough onto the prepared baking sheet into 8 large or 16 regular cookies. Bake 10-12 minutes or until golden.

Cool cookies on a cookie rack for 10 minutes. Store in an airtight container for up to 5 days. 
Recipe Tips
If you can't find dried cherries, substitute with dried cranberries, dried currants or dried blueberries. Any dried fruit that you like! Dried fruit is stored energy for the win and packed with the sweet benefit of antioxidants, fibre and carotenoids.

These cookies are freezer-friendly and can be frozen as in a sealed container as uncooked dough, or pre-baked cookies for up to 3 months.
---
Powered by Pulses: Challenge #1
Attention fellow athletes and hockey fans! This month's challenge is all about getting to know food labels. Almost as well as your game day playbook. The challenge? "Up your label reading game! Canned pulses like beans, peas, lentils and chickpeas are a super convenient, no fuss way to bring more protein, iron and fibre to your plate. Look for cans with "no added salt" on the label, and simply adjust seasoning to your liking when cooking. Go ahead, enjoy these nutritional powerhouses in both sweet and savoury dishes like cookies, smoothies, soups and pasta sauces!"
Give these yummy chickpea cookies a try and be sure to share your kitchen antics and sports adventures with us. We love to see your GetJoyfull moments on our feed! Heartfelt thanks to Chef Steven Brochu and the Alberta Pulse Growers for supporting the GetJoyfull movement, and for helping to make this post and recipe possible. 
From our sporty family, to yours, take care everyone! 
Joyfully,
Emily 
Emily Mardell is a Registered Dietitian, busy mama of three and proud Alberta foodie. Emily is passionate about quality ingredients and creating delicious, nourishing recipes that bring families together. Follow her at GetJoyfull.com for nutrition advice and tips to grow food joy and fill up on family time.