It's a very timely week to rally around local retailers and small businesses. They need our support, compassion and our dollars! Conveniences like online-ordering, curb-side pick-up and even free delivery are awesome, and make tackling that holiday gift list, doable.
Hungry for ideas? You're in the right spot.
I've fallen in love with so many local products, ingredients and cookbooks lately that it was near impossible to make a short list. But, somehow, I managed to pick a few of my absolute gift-worthy favourites.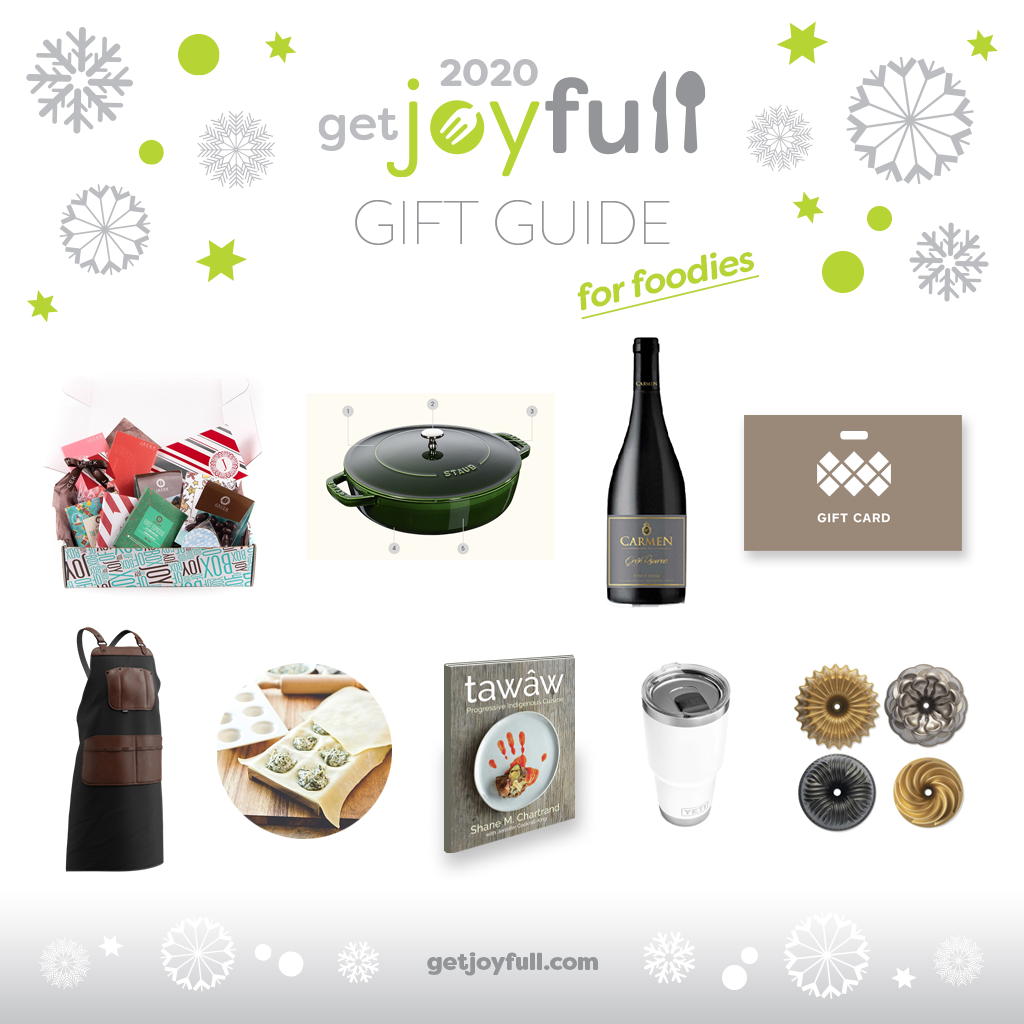 ---
For the foodie with a sweet tooth.
Ok, let's start with something sweet right out of the gate.
JACEK Chocolate Couture has been satisfying my sweet tooth for as long as I can remember. And, as if by some magic, every holiday season, owner and head 'Coconista,' Jacqueline Jacek somehow, someway manages to a holiday collection even better than the last.
The Box of Joy truly makes gifting easy. It's stunning, whimisical and beyond decadent. The Box of Joy comes in two sizes and pre-packed with many of the most popular products of the season such as, a joy filled mix of truffles, caramels, chocolate bars, holiday sipping chocolate and confections. Oh and yes, shipping and delivery is available!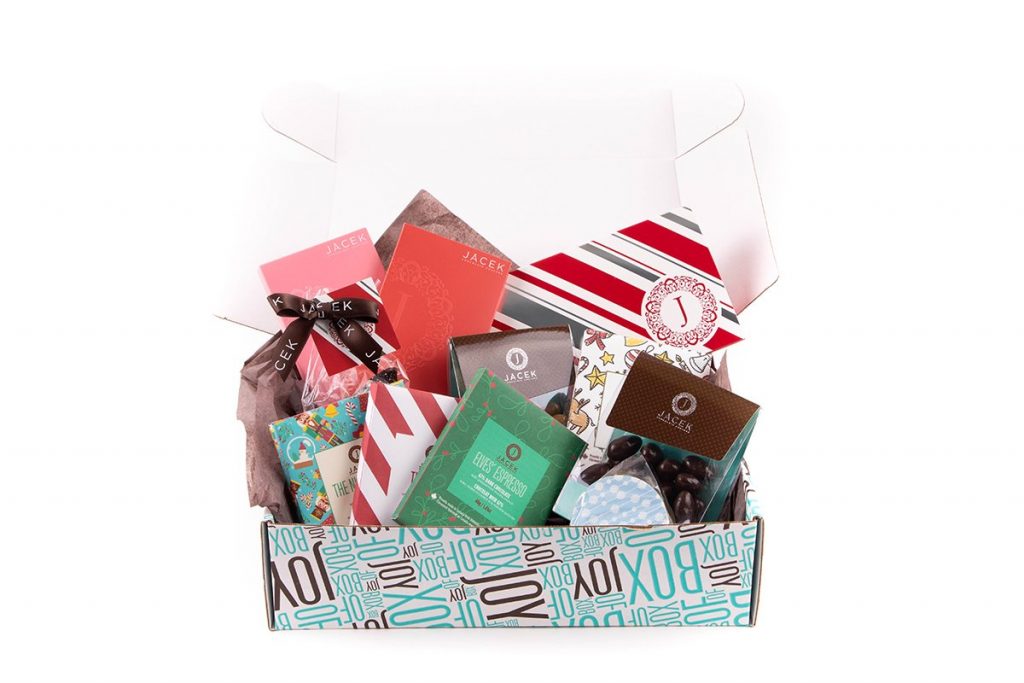 ---
For the foodie who loves comfort food.
Barb's Kitchen Centre is a unique, gourmet kitchen store located in South Edmonton. Don't let its modest exterior fool you, it's a true treasure trove for foodies and cooking enthusiasts. I recently had the pleasure of meeting the new owner, Celeste Nicholson, and she was kind enough to tour me around. I left enamoured with the Nicholson family and the shelves upon shelves of speciality kitchenwares, small appliances, knick knacks, gadgets and baking essentials.
Of course, I fell in love with the heaviest items in the store…the cast iron braisers and ceramic Dutch ovens. I see them, all shapes and all colours, and I'm instantly in the mood for comfort food. Comfort foods like baked beans, braised Alberta Beef short-ribs, and hearty veggie stews. The kind of food that warms you from the inside out on a winters day. I almost made it out, but one basil-green Staub cocotte had my name on it (honest, lol) and I could not leave it behind. If you need a show-stopper of a gift, stop by, and you won't be disappointed. Promise.
If you want something smaller, Barb's also has hundreds of unique kitchen gadgets and tools that make perfect stocking stuffers, small gifts. I have a thing for homemade ravioli so you won't be surprised to see this "Jumbo Ravioli Maker" by Fox Run Brands on my list. But I cannot say enough about the beautiful selection of Nordic Ware bundt pans at Barb's. For the avid baker there is something unique for every baking personality. Curb-side pick up and free local delivery is available on most orders.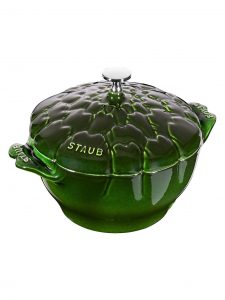 ---
For the foodie who appreciates a great wine pairing. 
Foodies who enjoy wine will attest that amazing recipes and amazing wines go hand-in-hand. Recently, a wine-afficianado friend of mine (who knows I am partial to white wine) suggested I try a "well-balanced Pinot Noir" with my latest blog recipe, "Alberta Beef Short-Rib Ravioli with Brown Butter & Crispy Sage." Turns out I am a red wine fan, too! The Carmen Gran Reserva Pinot Noir is a gem. It's organic and certified sustainable with subtle hints of dark fruits like cherry. In short, it tastes lovely. I truly feel like I have learned a whole new language this month, lol. So, if you're looking for a blend to pair with rich, buttery pastas dishes, or to drop off on a neighbours doorstep this holiday season, this Pinot Noir is a wonderful option. Locally available at a number of wine retailers including Wine & Beyond, and smaller shops, too.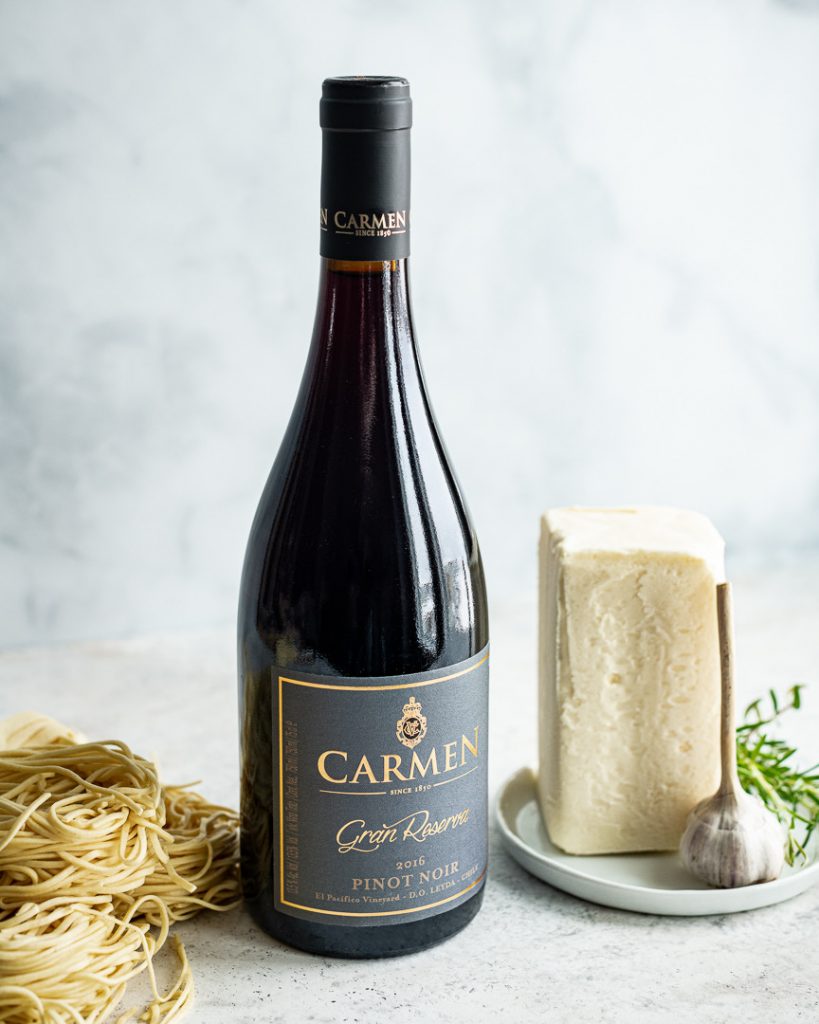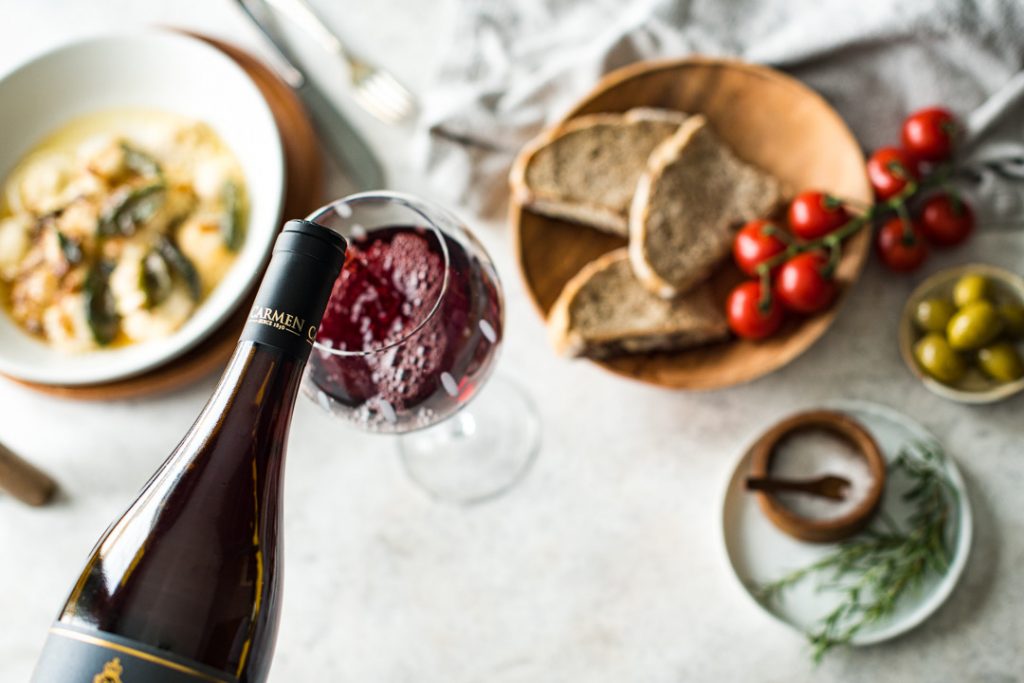 ---
For the foodie who loves to lunch!
MilkCrate Cafe is located in the heart of downtown Edmonton in the Epcor Tower. Owned and operated by the big-hearted Chef Steven Brochu, you can always count on a lunch made with love when you stop by MilkCrate. Gift cards direct from local restaurants like MilkCrate, or EatLater.ca are a great way to help the eateries we love survive this uncertain time. Besides, who wouldn't love the gift of the best homemade sandwich they ever had, or a warm loaf of sourdough, or a virtual "Brochu & You" cooking class? Exactly!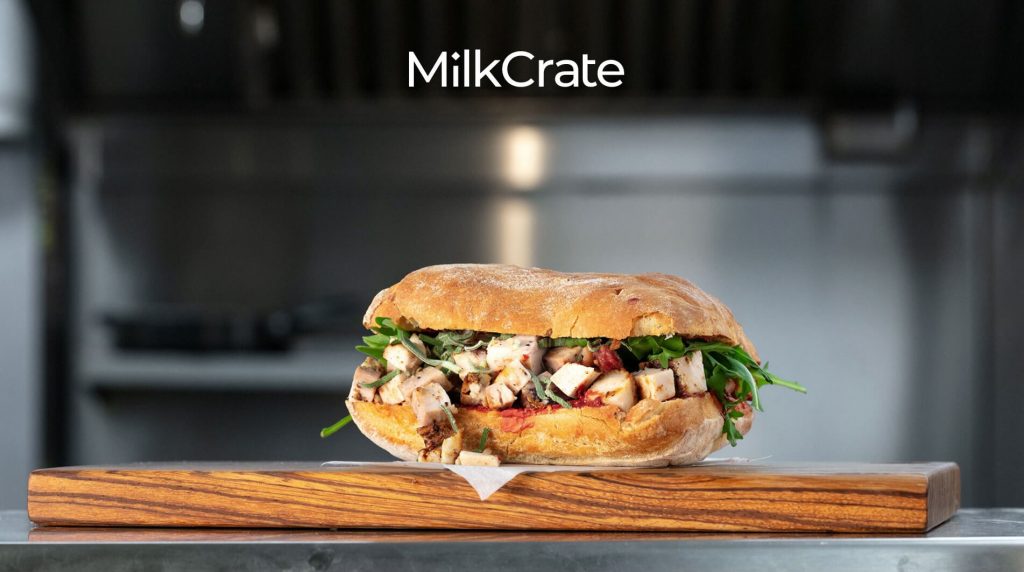 ---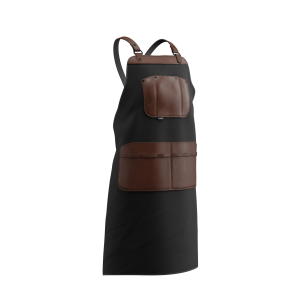 For the foodie who has everything. 
Local, custom aprons that are built to last. Need I say more?! Every LAST apron is made by hand by craftsmen and craftswomen just like you. Each detail, from hide to hem, represents uncompromising quality. If you have a foodie in your life who has everything, what they surely need is the LAST apron. They. Are. Exceptional.
---
For the foodie who craves inspiration.
Shane Chartrand's Cookbook: Tawâw: Progressive Indigenous Cuisine
The debut cookbook from GetJoyfull friend and acclaimed chef Shane M. Chartrand's is nothing short of art. Tawâw explores the reawakening of Indigenous cuisine and what it means to cook, eat, and share food in our homes and communities. Shane's book is so much more than a cookbook. It's a collection of personal stories, culinary influences, interviews and journal entries. It's simply stunning.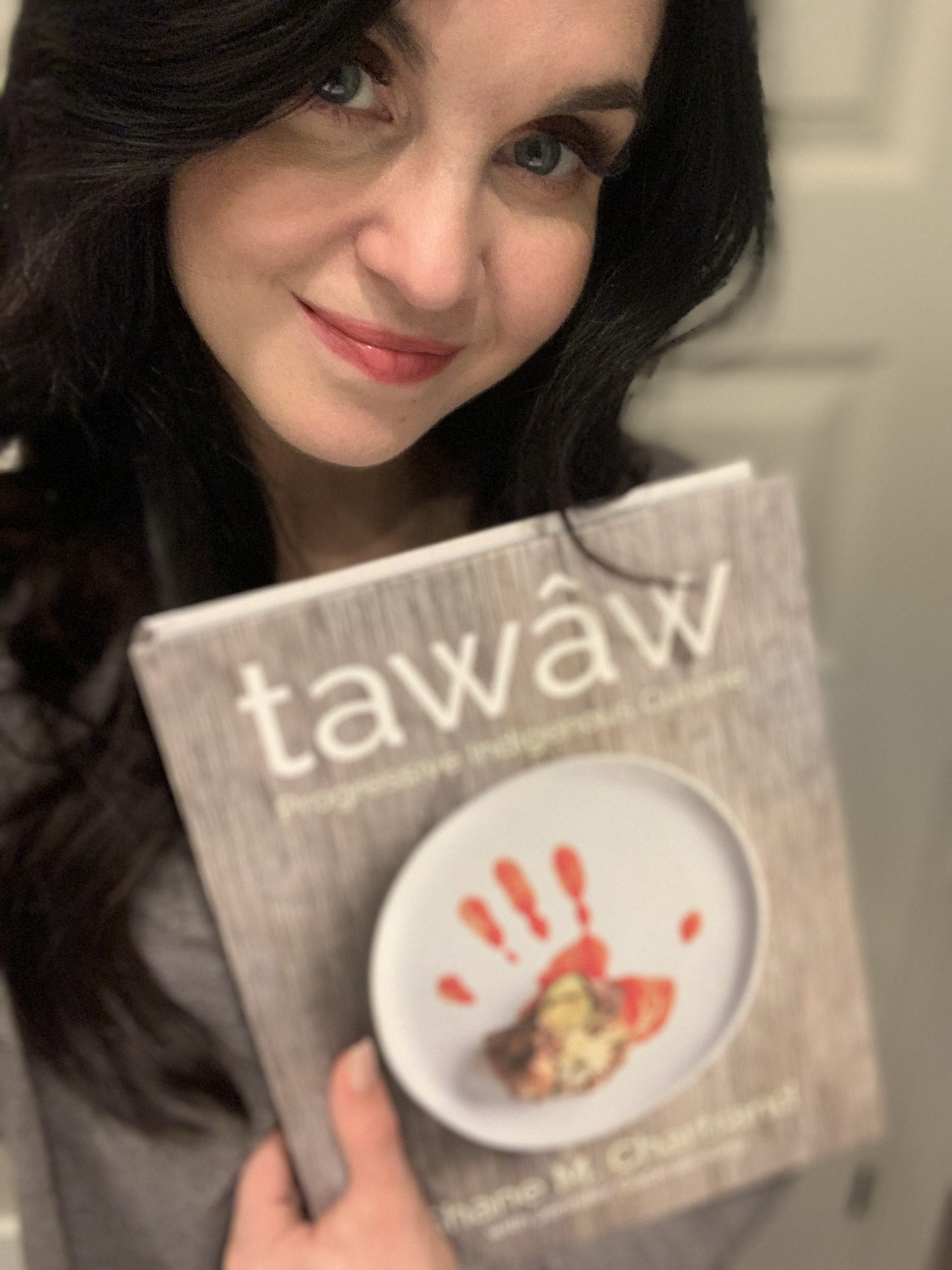 ---
For the foodie who appreciates a hot bevy.
Last, I have to mention my ride or die favourite beverage cup, the Yeti Rambler. This beauty is humongous, easy to clean and somehow keeps my tea hot all day long. I usually go through a few thermal mugs in a season, but this one is a tea-lover's treasure. United Sport & Cycle has been serving Edmonton since 1928 and has an amazing selection goods, including Yeti gear. Check out their online shop, here.
What local shops, restaurants or products are you loving lately? Please share in the comments, I'd love to know what's on your list, too.
Special thanks to my friends, Kari Skelton and Linda Hoang for inspiring this post and leading the charge to support local ❤️
Joyfully,
Emily