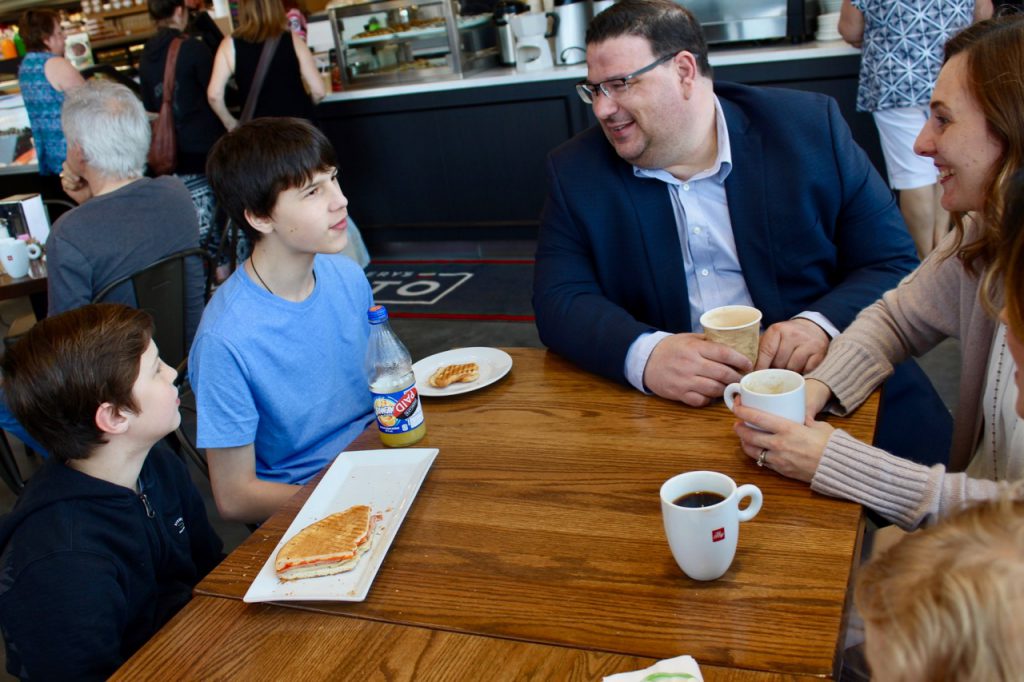 Daily trips to the morning market, freshly grown produce straight from the backyard garden, and carefully guarded family recipes shared for generations. These are all pillars of Stabile food joy, and Italian heritage.  Patriarch of the crew John, his wife Nicole and their two boys, 10-year-old Joseph and 12-year-old Nicholas are strongly influenced by family roots, and a close relationship with John's Italian parents.
I met the Stabile's a few years ago, and through a shared love of family, and food have forged a special friendship. John's warmth, and wit are two of his best qualities. He cannot hide for a second how much he adore's Nicole, their boys, and dog Ziggy. Nicole is the proverbial super mom. She keeps everyone on track, and is the heart, and the glue of the family. Her and I have a lot of fun planning meals, cooking together, and simply just "momming-out." Recently we all connected, over coffee, panini's, and gelato (of course), to reflect on family traditions, and how they influence mealtime connection.
"Three years ago was the first time our kids got to go to Italy and truly experience this culture that was all centred around food, Nicole shared. "It's so easy to get fresh, and delicious food quickly. My in-laws were there six weeks before we arrived, and already had great big zucchini plants growing!" Family time in Italy is "…a good reminder to take a step back and get back to the simpler way of doing things."
St. Albert's new Italian Bakery's Mercato is a favourite spot for the Stabile's to gather, source authentic Italian ingredients and relive memories from their trips overseas. "It's like stepping into a market in Italy; so it's nice in our everyday life to connect with that," says Nicole.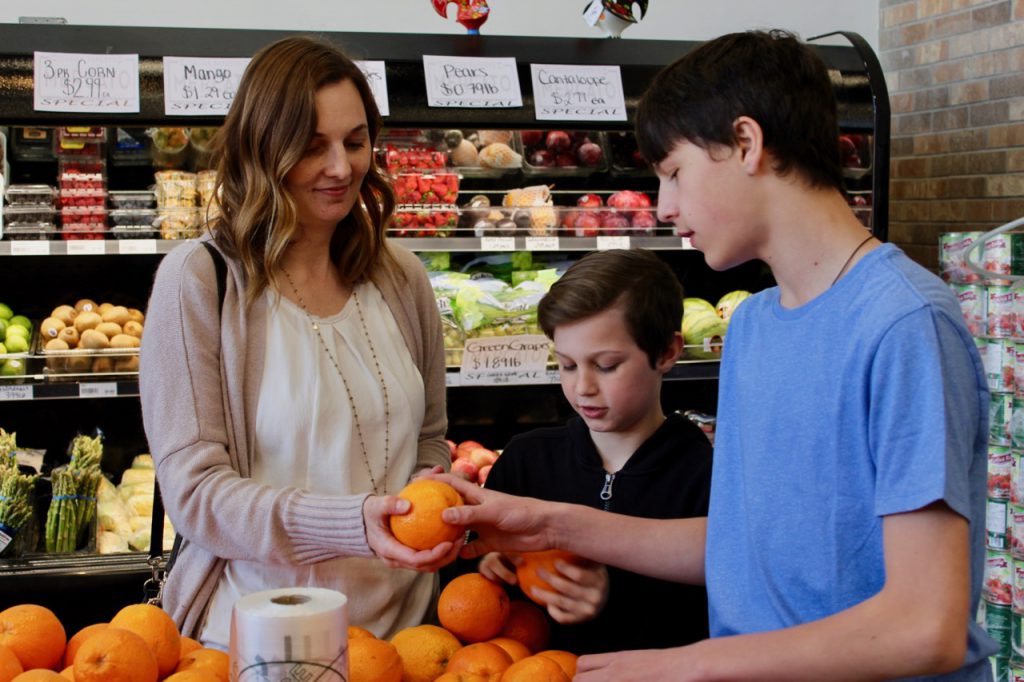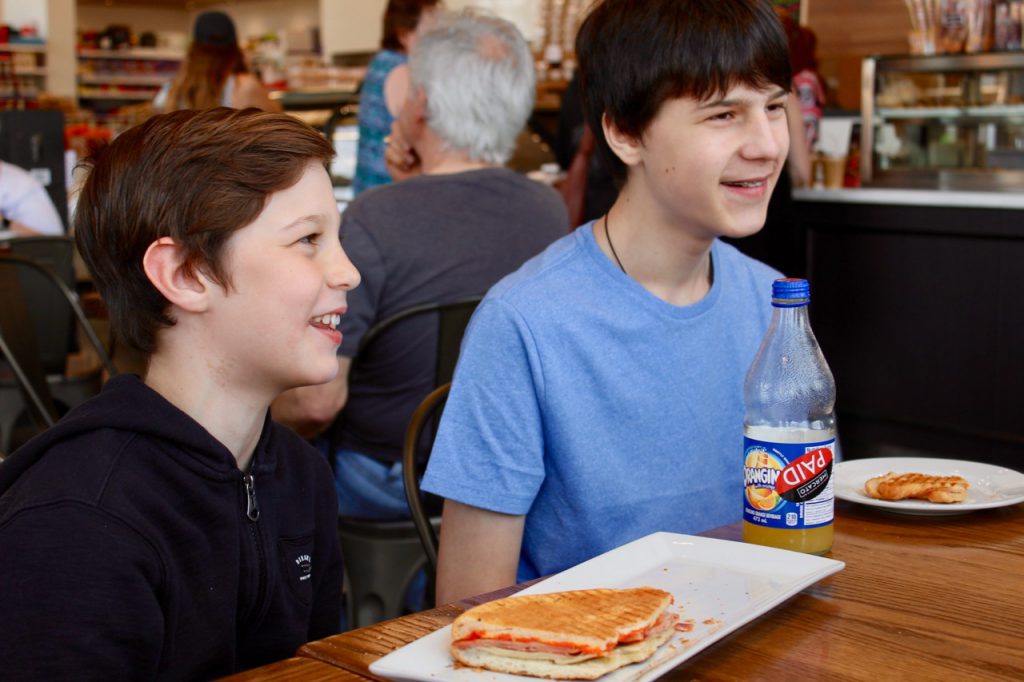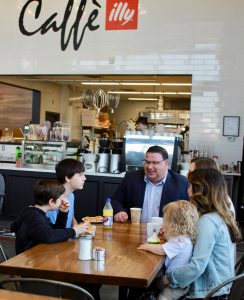 In the GetJoyfull household, my east coast roots and my husband's Ukrainian background definitely play a part in the way we explore, and enjoy food. Research shows that kids who know more about their family histories, feel more in control, have higher self-esteem, and more confidence in the strength of their family unit. Exploring Family Traditions is one of the most important ingredients in our family's Recipe for Mealtime Connection, and the Stabile's take this philosophy, and truly run with it. "When we get together we'll go to John's moms and she'll make everything from scratch; she'll make lasagna with fresh noodles and handmade ravioli with fresh ricotta," says Nicole. As the two of us chat away over lattes I can't help smile as she describes how recipes are treasured — almost guarded secrets. Sharing the inside scoop from her mother-in-law's kitchen Nicole says, "If you want to learn… you have to go and watch her…" "She doesn't have recipes for things." Clearly Nonna is cooking from the heart! "John's mom kinds of holds her cards close to her chest, it's a little bit hard to get some of those secrets," Nicole says with a smile.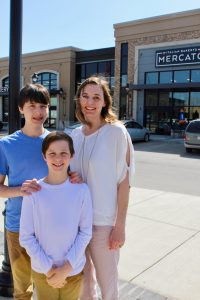 The family trips to Italy have not only been a heritage lesson, but also a great learning experience for the two Stabile boys "Fresh fusilli…that was an experience," Nicole reminisces. "Another new favourite recipe discovered on the journey was torte, "…Like a cake, and my son ate half the cake; there were 30 people there! And next time we went she baked him his own cake and said 'Here I made a torte for Nicholas'."
Travel is a great tool to connect your kids with their roots, but it's not the only way to share your heritage, just making a traditional cultural recipe for the first time or getting out the family album, and exploring old photos of generations past can create a vivid picture for your kids of where their family traditions stem from — hopefully giving them a stronger sense of memories and traditions to pass on to their own families someday.
We'd like to thank the Stabile's for taking the time to share their story with us, and to Mercato for a truly GetJoyfull welcome. Explore Family Traditions with your kids this week, and enjoy smiles like these when you Fill up on Family Time!