Supporting kids through picky eating is a lot like teaching them how to play a sport.
Whether on the court or in the kitchen, parents are challenged to take on the role of coach, cheerleader and chef to help kids achieve success!
If you're new to the picky eating phase or smack in the middle of what feels like a losing season, here are a few set-plays and practice drills to add to your picky eating playbook! Check them out along with a fun, kid-athlete approved recipe, "Chicken-Lentil Dippers" the whole family can enjoy! [#partner]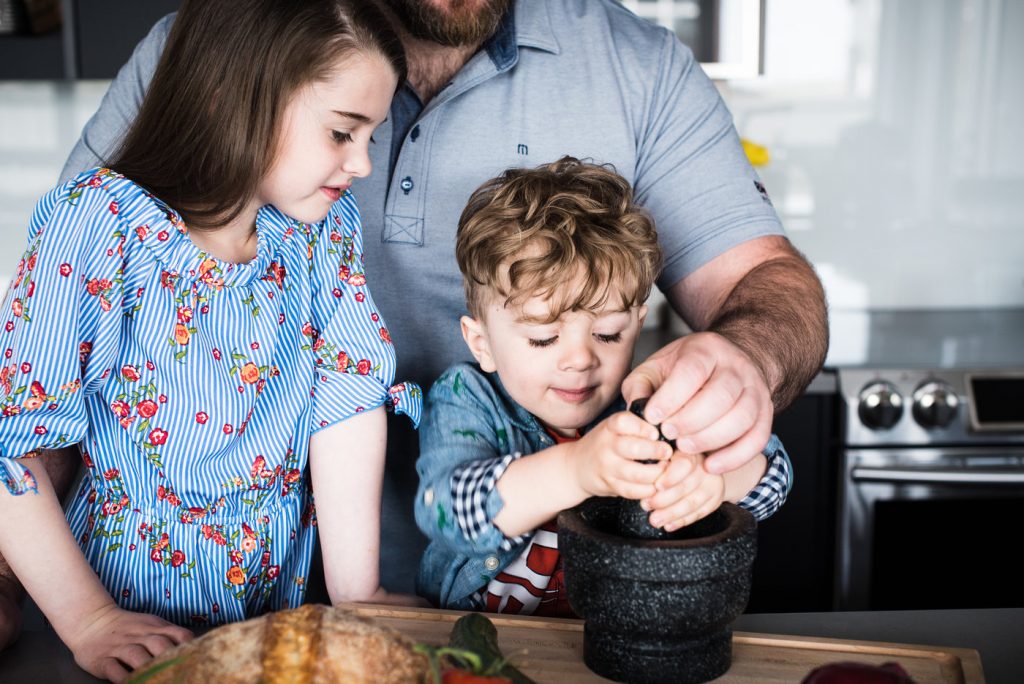 Play #1 – ENCOURAGE EXPLORATION
Just as athletes need to explore different techniques to improve their skills, picky eaters need to explore different foods to improve their nutrition game. Encourage your child to try new foods and explore different flavors and textures. Make it fun by involving them in meal planning and preparation, and by creating a positive and relaxed mealtime environment.
Skill-Building Activity: "Name a food or foods you dislike, BUT would be willing to try in a new way. As a family, brainstorm new ways to prepare and try. Tip: Consider how to change-up the taste, texture or temperature.
"Cela isn't a big fan of plain, canned chickpeas; however, she's willing to give them a try them in other ways as creamy hummus, air-fried crispy chickpea poppers and baked in homemade cookies."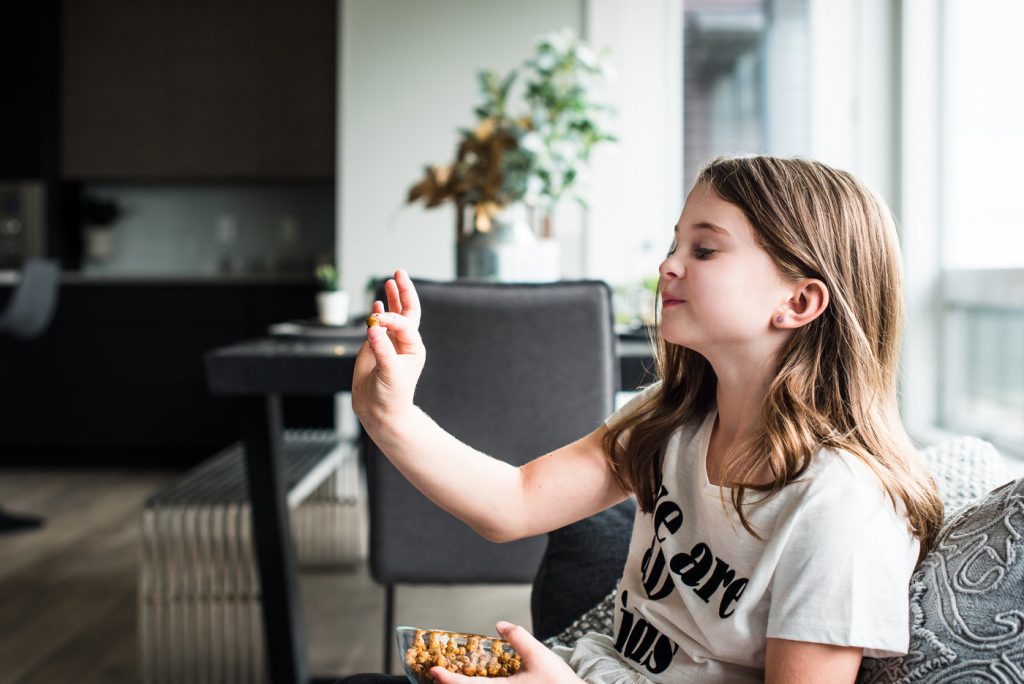 Set Play #2 – CELEBRATE SMALL VICTORIES
Just as coaches celebrate their athletes' small victories, parents win when we celebrate "progress, not perfection," through the phases of picky eating. Create opportunity for everyone in the family to try new foods. Encourage using all the senses to get to know unfamiliar foods. What does it smell like? What does it feel like? What does it sound like? Acknowledge every "new skill" acquired as they practice more healthy eating habits day in and day out. Maybe they set the table, try an unfamiliar food, help plan the family menu, learn a new recipe or happily sit-to-visit during family dinner. Positive reinforcement is a big part of how we create momentum and build self-confidence, especially with eating!
"Remi was often more interested in cooking than eating as a pre-schooler. Fortunately, his desire to play with food, turned into a genuine love of trying new foods, too!"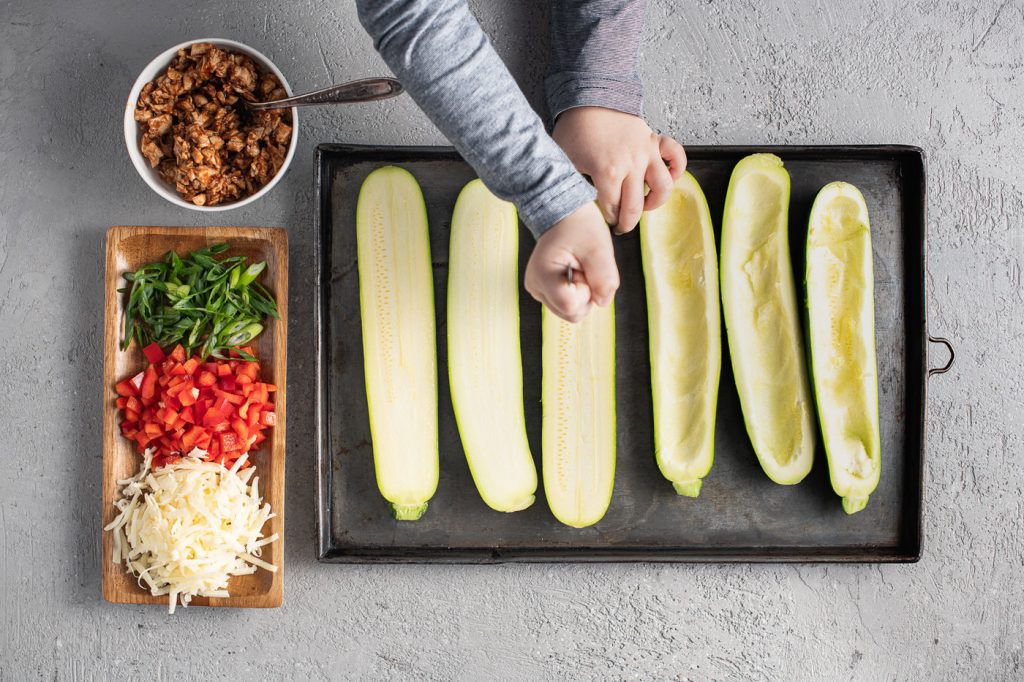 Skill-Building Activity: Team-up and make a list of ways your family can "win" at mealtime. Here's a couple ideas to get you started! 
Build a balanced plate

Contribute to conversation at mealtime
Set Play #3 – PRACTICE PATIENCE & PERSEVERANCE 
Just as athletes need time to develop their player skills, picky eaters need time to expand their food palettes and preferences. Don't expect changes overnight, and don't give up if your child rejects a food or a new recipe. Avoid labelling them or their behaviour as "picky" or difficult. Normalize not liking some foods the first time, or the first few times. Keep offering a variety of nourishing foods at meals and snacks, and role-model eating and enjoying a varied eating pattern. Over time, your child's taste preferences, nutritional needs and food skills are set to improve! With support, role-modelling and perseverance they'll receive all the tools needed to progress and gain confidence as an open, joyful eater.
Skill-Building Activity: Challenge your family to collect a roster of 10 recipes to enjoy together this summer! Try  searching with a few fun categories in mind. Here are 5 of our favourites! 
One-pot wonders
Game day dinners
Chicken-Lentil Dippers (Recipe Below!)
Power bowls
Bake-me-happy breakfasts
Sunday suppers
"When kids are empowered to contribute to the family menu, their mealtime interest and agreeability most often improves. Finding savvy ways to maintain the Division of Responsibility in Feeding (i.e., Parents are responsible for the WHAT, WHEN and WHERE of feeding and kids choose IF and HOW MUCH to eat) while incorporating individual preferences…food joy grows."
---
Chicken-Lentil Dippers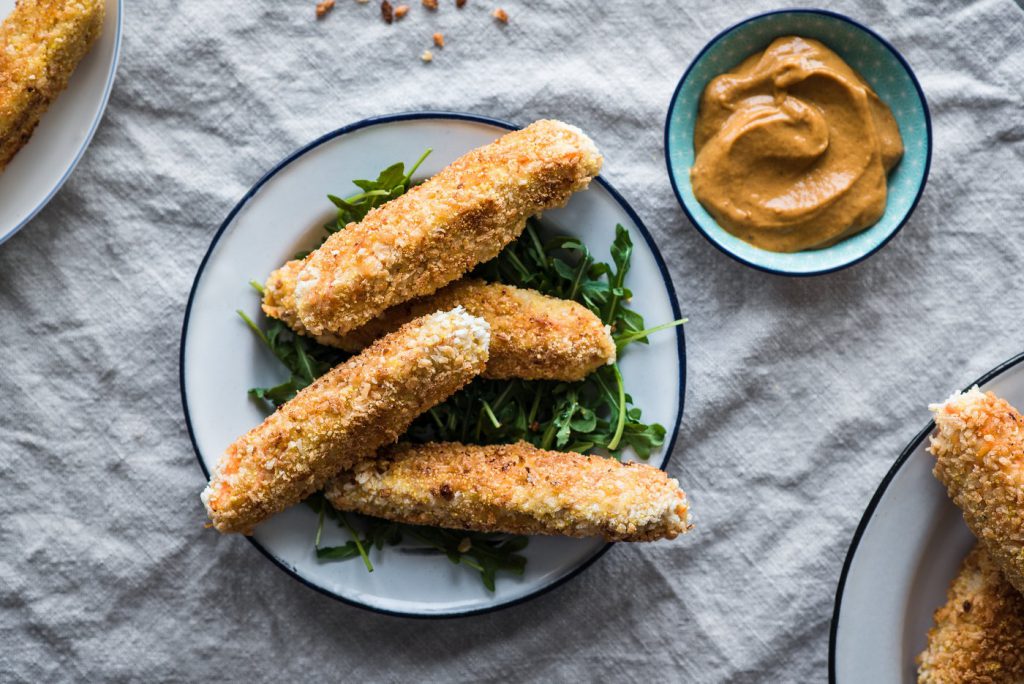 INGREDIENTS
2 cups (500 mL) cooked split red lentils
2 cups (500 mL) grated carrot (~4 medium)
1 lb (454 g) ground chicken
½ cup (125 mL) grated cheddar cheese
1 tsp (5 mL) garlic powder
1 tsp (5 mL) onion powder
½ cup (125 mL) Panko-style breadcrumbs
1 tbsp (15 mL) canola or olive oil
DIRECTIONS
Cook lentils for 5-7 mins in low-sodium stock, or water. Drain, and cool.

Finely grate carrot, and in a large bowl 

combine with lentils, ground chicken, cheese and spices.

Mix well with a wooden spoon, or the best kitchen tool– clean hands. 

Form mixture into small dippers, and roll in breadcrumbs. 

Preheat skillet to medium. Add oil.

Sauté dippers until gold brown, 4-6 minutes per side. 

Add dippers to pan, and cook until golden brown; about 4-6 minutes per side.

Serve with your favourite dipping sauce and a platter of veggies. Enjoy!
TIPS
Instead of pan frying, air-try!
From frozen, reheat dippers at 375°F for 10 minutes.
Need to save time? A 19 oz. can of cooked lentils yields 2 cups. The perfect amount for this recipe!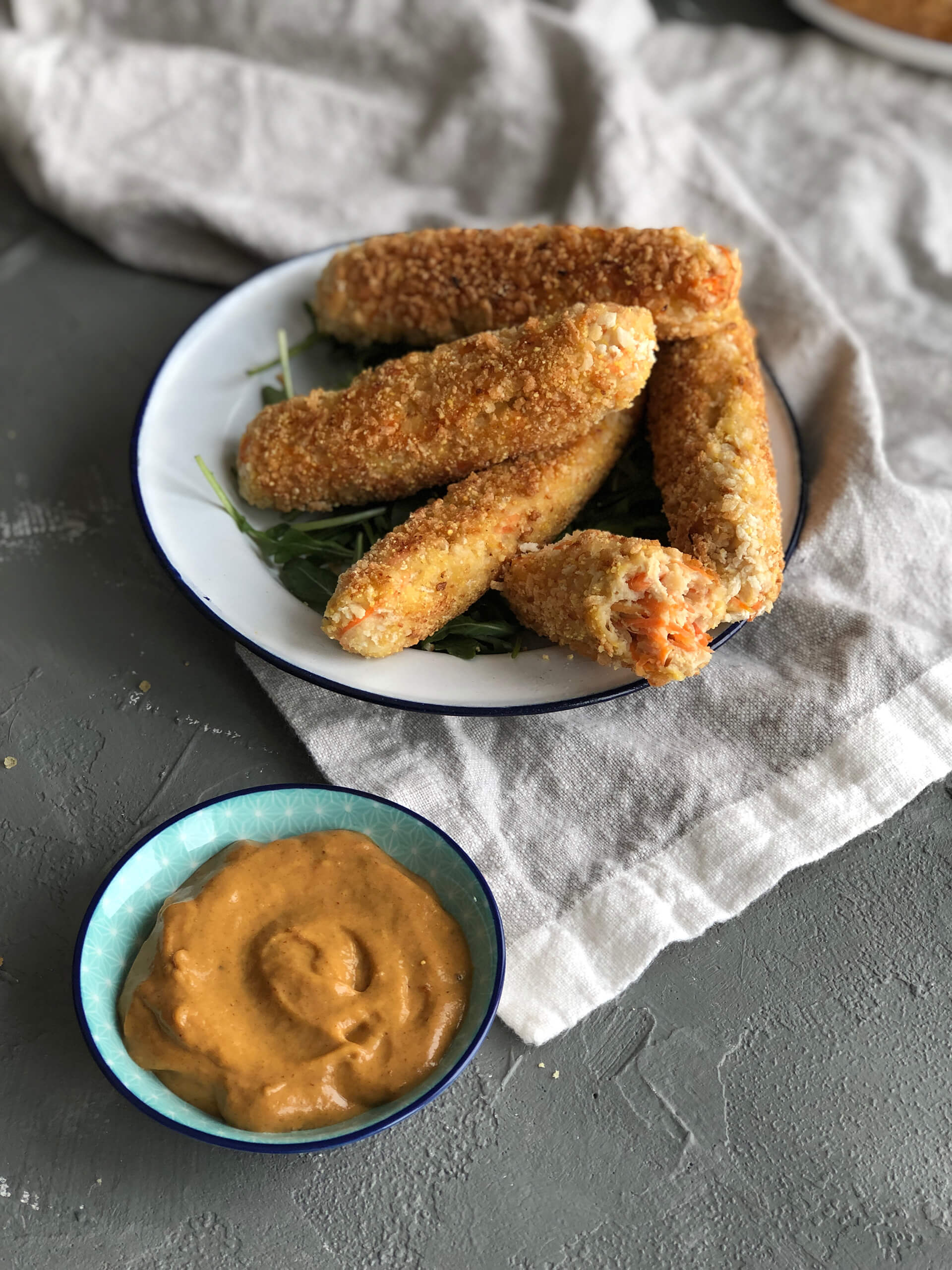 Navigating picky eating is 100% a team effort between parent and child. As parents, providing a supportive and positive environment, celebrating small victories, and being patient and persistent, are all key to winning the long game of raising a healthy eater.
If you have questions or need more one-on-one support to navigate picky eating in your family feel free to contact me for support or connection to resources in your area.
Take care, fellow coaches. We got this! 
Joyfully,
Emily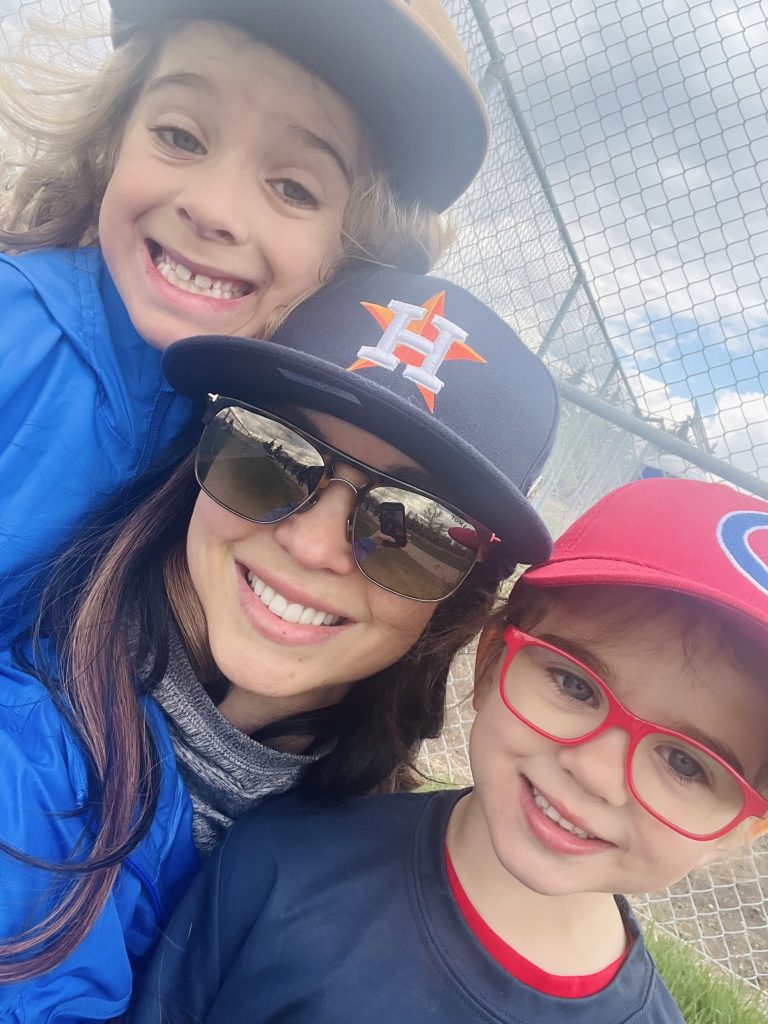 Emily Mardell is a Registered Dietitian, busy mama of three and proud Alberta foodie. Emily is passionate about quality ingredients and creating delicious, nourishing recipes that bring families together. Follow her on social media @GetJoyfull or GetJoyfull.com for nutrition advice and tips to grow food joy and fill up on family time.
Disclaimer: This post is sponsored by Alberta Chicken Producers, an organization that supports family chicken farms across Alberta, and promotes the health and nutrition benefits of chicken.